O.J. Simpson Reportedly Tossed From Las Vegas Hotel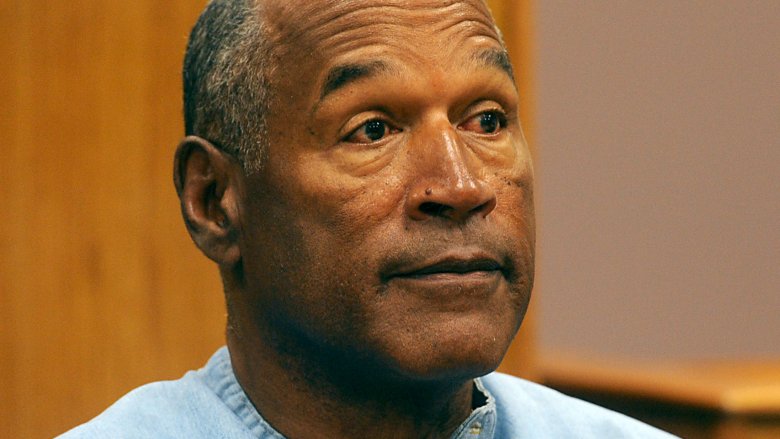 Getty Images
The former inmate has already gotten himself in some trouble since being released from prison.
TMZ reports that O.J. Simpson was kicked out of Las Vegas' Cosmopolitan Hotel on the night of Wednesday, Nov. 8, 2017. According to the gossip rag, the 70-year-old had gotten drunk and was acting "extremely unruly." The hotel's staff said that the former football star had gotten angry at them and had broken a glass while at the Clique bar.
Security then removed Simpson from the premises, TMZ notes. While he reportedly cooperated with security staff, he has been banned from the hotel.
"Cosmopolitan exercised its right to issue a trespass notice. Any private property in Nevada has the right to tell any person that you are trespassing and please don't come back; if you come back you are subject to a misdemeanor arrest," Simpson's attorney Malcolm Laverne told news station KABC.
Police were not involved in the incident, as it was a "private property issue."
While sources told TMZ that Simpson was intoxicated, Laverne claimed that his client, who is prohibited from drinking in excess as stipulated in the conditions of his parole, had not been drinking, though his party had been. He further alleged that Simpson never acted out toward staff.
As Nicki Swift previously reported, Simpson, who was famously tried for murder in the 1990s, was released from prison in early October 2017, after serving the a 9-year sentence for kidnapping and armed robbery.
While we wait to learn more about Simpson's post-prison life, read up on the most disturbing things that Simpson did after his murder trial.