What Happened To Alexis Mateo After RuPaul's Drag Race?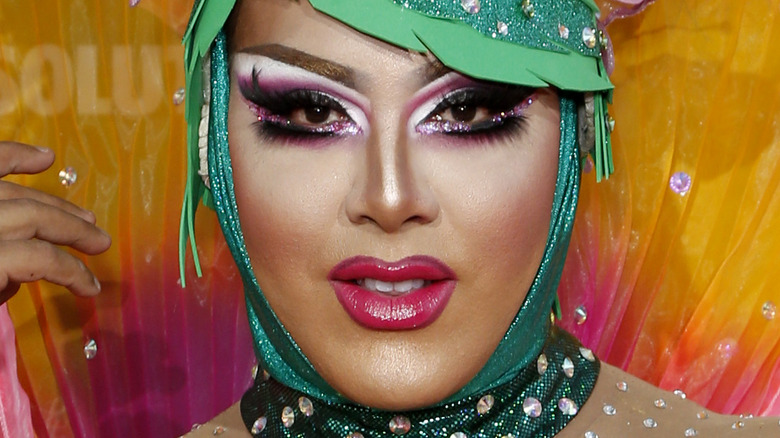 Gabe Ginsberg/Getty Images
As a Season 3 finalist on "RuPaul's Drag Race" who went on to compete in two "RuPaul's Drag Race All Stars" seasons, Alexis Mateo has a long history with the show. However, she sashayed away for the final time in 2020. So, what's she been up to since then?
Mateo is the first to admit that even though she was successful on the show, she isn't as well-known as many of her co-stars. Speaking with Nylon back in 2020, she explained, "Even though people can see that I'm a great competitor that has won challenges and done a lot of great things, [they] kind of forget about me." Mateo chalked that up to two things. First, she pointed out that in her first two seasons, she wasn't as confident as some of the other queens she shared the stage with. Second, she believed social media had a lot to do with it. As she explained to the outlet, "RuPaul's Drag Race" Season 3 pre-dated Instagram. As such, she wasn't able to build rapport with fans in the same way as her successors have. The problem with that? Per Mateo, there's often an assumption that "whoever has the most followers is the best drag queen." Mateo has 415k followers on Instagram.
That said, a relatively small Instagram following compared with her "Drag Race" co-stars hasn't stopped this queen from doing big things post-"RuPaul's Drag Race." 
She's still a part of the Drag Race brand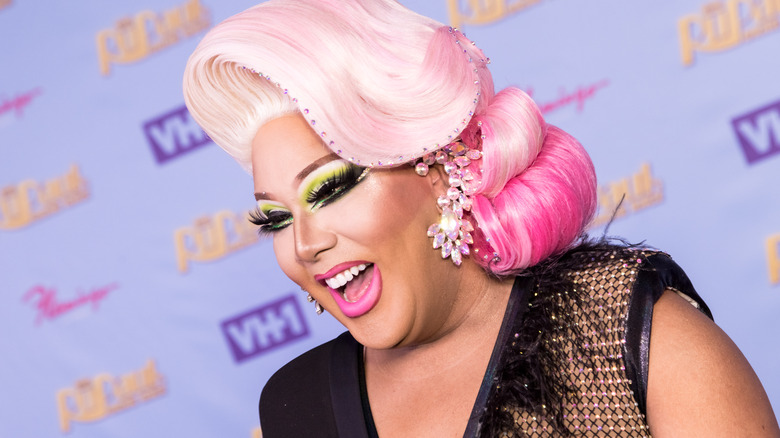 Greg Doherty/Getty Images
Alexis Mateo might not have left "RuPaul's Drag Race" or "RuPaul's Drag Race All Stars" a winner, but she wasn't done with the RuPaul brand. Far from it, she's been back in a different capacity — and she wouldn't be opposed to doing it again.  
In May, Mateo took to Instagram to share that she would be featured in "Drag Race España" as a guest judge. In another post, she gushed over the experience, thanking production for giving her an opportunity to be a part of the show. "It was a dream come true," she wrote at the time. It's worth noting that last year, Mateo ever-so-subtly (and by that, we mean, not subtly at all) hinted that she would be more than happy to front an all-Spanish, Latin American rendition of the show. Speaking to Johnny McGovern on "Hey Qween!" she winked, "I don't even know why we don't have a 'Drag Race' Latino edition." Given that Mateo has previously produced her very own Latinx drag contest, "Dragueando" (via Remezcla), we think she'd be more than capable of handling that challenge! 
Outside of "Drag Race España," Mateo has also continued to have a presence in the "Drag Race" brand through the live Las Vegas show. In July, she shared a reel to her Instagram, showing a playful exchange with her "All Stars 5" co-star and fellow Vegas queen, Derrick Barry. "Come see us," she told fans. Don't mind if we do! 
She's a mentor to other queens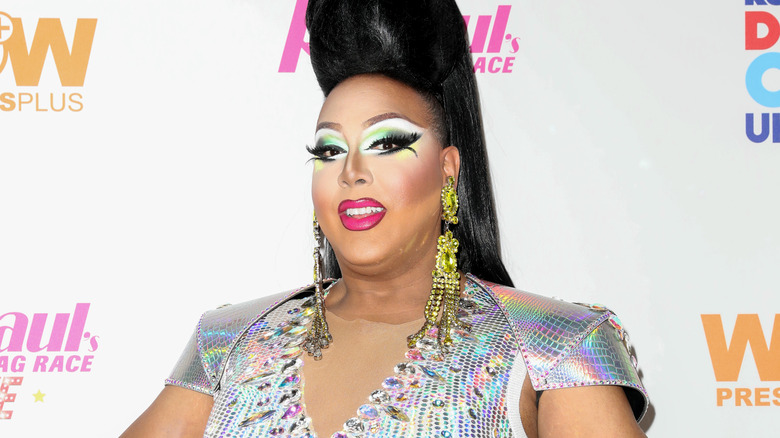 Tristan Fewings/Getty Images
If there's one thing Alexis Mateo is passionate about, it's drag. It only makes sense, then, that on top of her own involvement in the "RuPaul's Drag Race" brand and beyond, she's a committed mentor to aspiring drag stars. 
Back in 2019, Mateo spoke about her "daughters" on "Hey Qween!" and gave host Johnny McGovern an idea of how she came to take them under her wing. Helpful hint to anyone hoping to become a part of the "Mateo Empire," as she calls it: It's an elite family. However, that's just because Mother Mateo is somewhat reserved. "It's the boy Alexis who trains them to be fabulous drag queens, and ... as a boy, I'm more shy," she explained. That said, those who do make the cut can count on the "RuPaul's Drag Race" alum to back them all the way to success. "Victoria just joined [as] a full-time cast member position for the Hamburger Mary's Corporation ... Genevieve has won several titles, and Vanessa [Vanjie Mateo] headlines everywhere," Mateo listed, before laughing that all of them were following their mother's lead. 
Well, Vanjie — who became a meme sensation after going home first on Season 10 — returned and placed fifth as a contestant in "RuPaul's Drag Race" Season 11, and is now starring on the Paramount+ show "All Star Shore." Needless to say, Mateo is one proud mama.