You'll Be Surprised At Who 27% Of People Think Is The Best Chris In Hollywood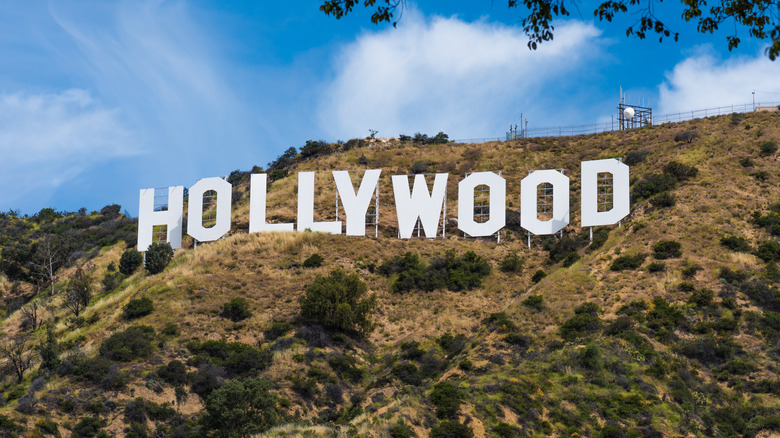 Kirk Wester/Shutterstock
From Chris Pratt to Chris Evans, Hollywood seemingly has a Chris on deck for almost any film occasion. Now one of the most recognizable action film stars, Pratt rose to fame on the hit NBC show, "Parks and Recreation." Immediately following his stint on the comedy series, Pratt joined the Marvel Universe as Star-Lord in "Guardians of the Galaxy." The film, which grossed nearly $775 million worldwide according to Vanity Fair, was only the beginning of Pratt's career as an action star. He went on to star in the "Jurassic World" franchise, and also reprised his role as Star-Lord in several subsequent Marvel films.
Similarly, the other Chrises in Hollywood are just as successful. Evans has been stealing scenes (and some hearts) since the early 2000's. Like his fellow Chris, Pratt, Evans has become synonymous with his role in the Marvel Universe, starring as Captain America. Most recently, the Boston native took on the titular part in the Disney animated movie, "Lightyear." And while all the Chrises are talented in their own right, fans have now revealed who they think the best Chris in Hollywood is.
Everybody loves Chris Rock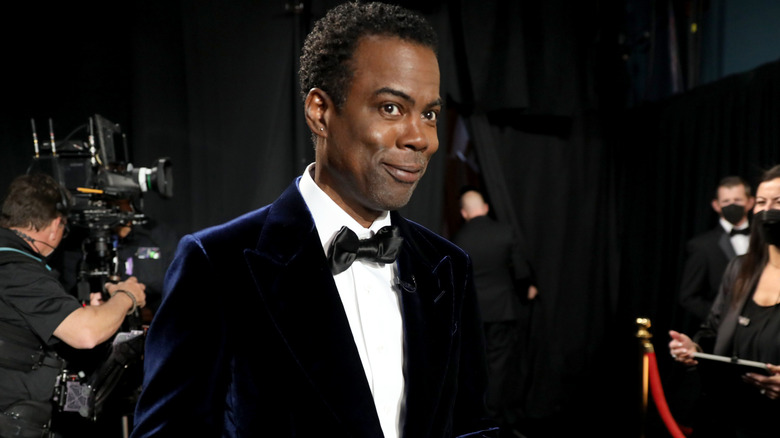 Handout/Getty Images
When it comes to famous Chrises, one star apparently stands above the rest. In a survey of 595 Nicki Swift readers, comedian Chris Rock was voted the best Chris in Hollywood with an astounding 161 votes (27%). Rock has had an eventful year to say the least. The "Grown Ups" star was involved in a physical altercation with Will Smith at the 2022 Academy Awards, in a moment that has since been dubbed the slap heard around the world. Following the incident, ticket prices for Rock's "Ego Death" tour soared, as other comics came to his defense. With only a few less votes than Rock, Pratt secured the second top spot, as 152 readers (25.5%) voted for the action star. Coming in at number three, "Thor: Love and Thunder" star Chris Hemsworth scored 147 votes (24.7%).
The final two Chrises on the list are Chris Evans and Chris Pine, respectively. Evans scored 100 votes (16.8%). Meanwhile, Pine, who stars as Steve Trevor in the "Wonder Woman" franchise, nabbed 35 votes (5.8%).