Are Gaten Matarazzo And Heather Matarazzo Related?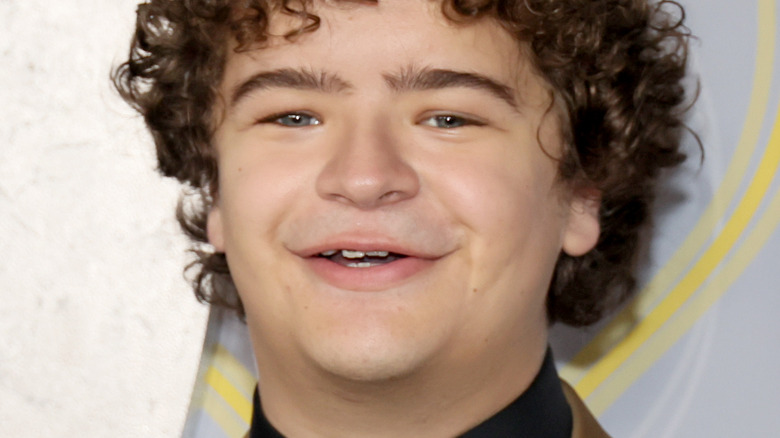 Dia Dipasupil/Getty Images
Fans might know Gaten Matarazzo best for his role as Dustin Henderson in "Stranger Things," though he got his start a bit earlier through Broadway. Because he plays Dustin, Matarazzo's star continues to shine bright, though he isn't afraid to play it straight and less comedic when he isn't saving the world from The Upside Down.
"I think I just like to take anything new. It seemed like a really fun opportunity," Matarazzo told ScreenRant of his role in "Honor Society." "What's interesting is that Dustin is a much more comedically driven character in a project that's not really driven by its comedy. And I think Michael is a character that's not necessarily driven so much by his knack for comedic timing, in a movie that is driven through comedy."
If fellow comedy lovers can recall, there's another Matarazzo — Heather Matarazzo — who captured our hearts with her awkward, adorable antics. Could it be that our bestie Lily Moscovitz a la "The Princess Diaries" and Dustin are related?
TikTok rumors claim Gaten Matarazzo and Heather Matarazzo are mother and son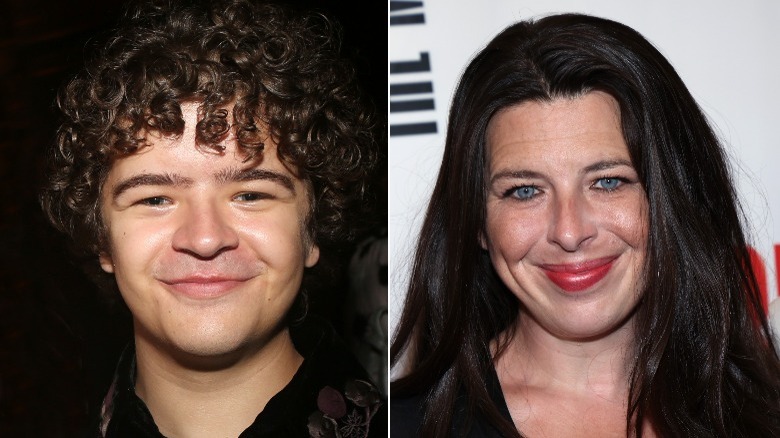 David Livingston/Getty & Bruce Glikas/Getty Images
It would only make sense if two of the cutest on-screen besties were related to one another. And while a TikTok video fueled the rumor that Gaten Matarazzo and Heather Matarazzo are related, it is sadly just a rumor. Heather herself confirmed via TikTok that the two stars are not mother and son. "I adore #gatenmatarazzo but he is NOT my son," she captioned her video.
Gaten also confirmed in 2017 to Wired that Heather is, indeed, not his mom. What makes it all much more confusing is that Gaten's mother is also named Heather. So, while his mother is not "The Princess Diaries" actor Heather Matarazzo, she is Heather Matarazzo. (Make sense?)
Mother to Gaten, the other Heather Matarazzo, says of her kiddos in her Twitter biography: "I'm a broadway stage mom, a soccer/basketball mom, and the mom of a just-about-to-drive teenager! They are my joy." Given that her Twitter hasn't been updated since 2015, the bio is dated, though she can certainly still claim the role of Broadway stage mom.
Gaten Matarazzo's back on Broadway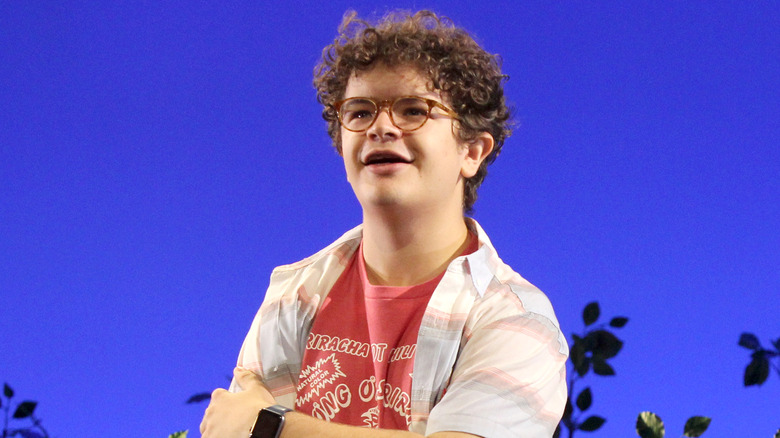 Bruce Glikas/Getty Images
Returning to his Broadway roots, Gaten Matarazzo is currently starring as Jared Kleinman in "Dear Evan Hanson." Matarazzo made his Broadway debut in 2011 in "Priscilla, Queen of the Desert." Now, however, the "Stranger Things" star has stepped into a role he's loved since he first heard the music.
"Throughout Act I, I had this sinking feeling in my chest," Gaten told Playbill of seeing "Dear Evan Hanson" for the first time with its original cast. "I sunk into my chair. I didn't know what it was until after the show when I realized I was having a genuine anxiety attack." He added that he listened to the original cast recording countless times.
Some members of Gaten's "Stranger Things" family, including Maya Hawke and Sadie Sink, even surprised him on his first night playing Jared. It seems no matter who his biological family is, Matarazzo finds family everywhere!