What Happened To Kylie Sonique After RuPaul's Drag Race?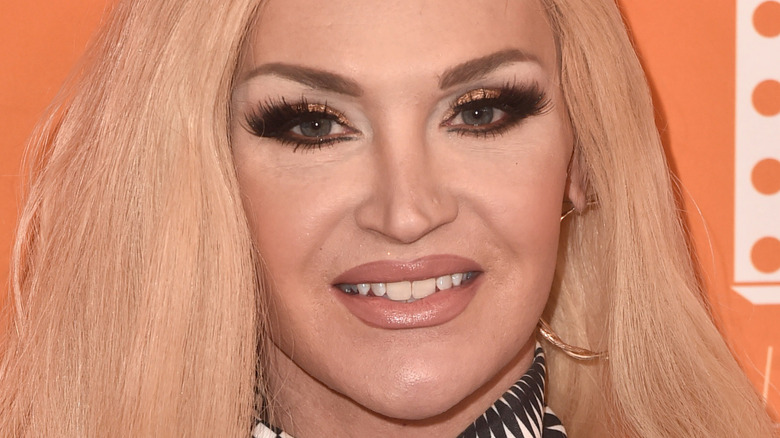 Alberto E. Rodriguez/Getty Images
Kylie Sonique Love may have placed ninth in Season 2 of "RuPaul's Drag Race," but that was just the beginning for this star. 
As longtime fans may remember, Love first entered the RuPaul universe under the name Sonique, way back in 2010. While she was eliminated just four episodes in, she nonetheless made her mark by coming out as a trans woman on the show. Four years later, she reflected on the experience with AlbanyHerald.com. Though she was asked to pause her hormone treatment for the duration of the contest, she was nonetheless encouraged to share her story with the group — and as she told the outlet, doing so was "so freeing." 
However, that wasn't the last time the queen would make "Drag Race" herstory. Far from it, as she returned in 2021 to join the cast of "RuPaul's Drag Race All Stars" Season 6. This time, she won the competition — becoming the first trans contestant to win the U.S. version of the show — though she doesn't focus too much on that. Speaking with Vulture after her win, she explained, "Me being transgender is not the most interesting thing about me." She shared similar sentiments with Them, telling the outlet, "There's so much more to me than just being trans." Well, now that she has the crown, she's on a mission to emphasize that. This queen is just getting started!
Kylie Sonique Love is an aspiring actor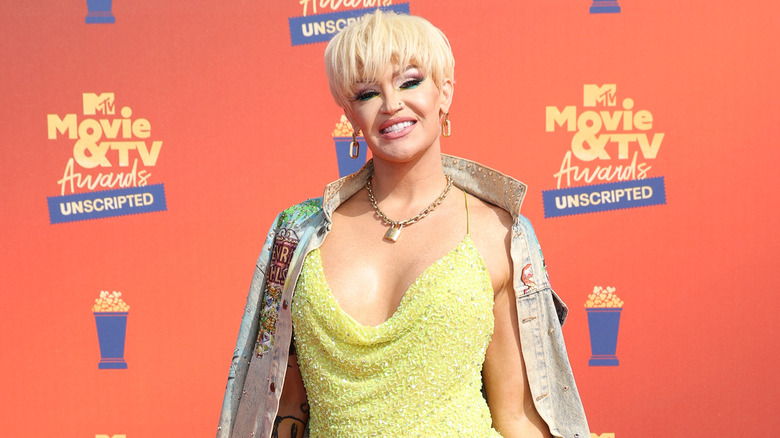 Rich Polk/Getty Images
Given that Kylie Sonique Love was the winner the "RuMerican Horror Story: Coven Girls" challenge, it should come as no surprise that the "RuPaul's Drag Race All Stars" Season 6 champion is an aspiring actor. In fact, she's made it clear that she plans to take Hollywood by storm.
Speaking to Attitude, Love shared that she'd taken the acting challenge incredibly seriously, particularly because she had ambitions to further her career in the space. However, she also made it clear that she wasn't looking for small-time roles. Au contraire, Love has her sights set on the big leagues, with plans to become a serious actor — and she sees no reason why her fellow contestants shouldn't do the same. As she told the publication, "You know, Jennifer Hudson came from 'American Idol' and she's winning Grammys and Oscars, [so] why can't somebody from 'RuPaul's Drag Race' be that too?" Touché, queen!
Love's dreams of pursuing acting have come to fruition, post-"RuPaul's Drag Race." As reported by Entertainment Weekly, she's already been cast in her first film, "Dope Queens." Moviegoers will see the Season 6 "All Stars" champion advise her co-stars, Trace Lysette, Pierson Fodé, and Alexandra Grey on how to navigate the San Francisco Tenderloin district in the romantic thriller. Something tells us "Drag Race" fans will be first in line at the box office!
She's still making music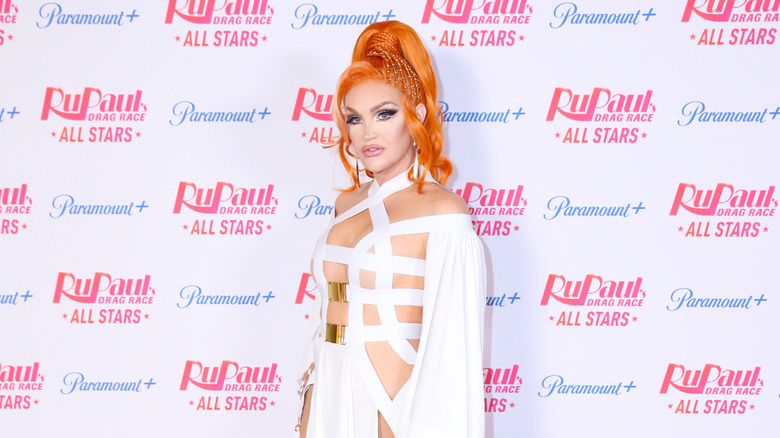 Rachel Murray/Getty Images
Kylie Sonique Love may have some pretty big ambitions as an actor, but that doesn't mean she's paying less attention to her music career. Quite the opposite — since winning "RuPaul's Drag Race All Stars," she's toured the world as a singer — and she's not done yet. 
Love is already known for last year's hit, "Do It Like Dolly," and in late July, she shared via Twitter that there was more to come. "Y'all I'm in the studio working on my new music!!!" she wrote. No word on when, exactly, fans can expect to hear it, but based on Twitter reactions, its safe to say they'll be hanging on the edge of our seats until they do. In addition to scores of "yesss," comments (along with the equally enthusiastic variation, "yass"), several fans chimed that they couldn't wait for the release. Here's hoping Love decides to give us more sneak peeks, in the meantime! 
Love has come a long way since she first entered "RuPaul's Drag Race" Season 2 way back in 2010. However, there's one thing that hasn't changed: Kylie Sonique Love is one ambitious queen.