Why Chrissy Metz's American Idol Audition Didn't Go As Planned
Jon Kopaloff/Getty Images
Chrissy Metz's entire career has almost always been intertwined with music. Even before she rose to popularity with her role as Kate Pearson on the critically acclaimed series "This Is Us," Metz had already been involved in music, claiming that it was her "first love."
Before she forged a career in acting, Metz a talent agent for pop stars like Ariana Grande and was part of a band called The Vapors. In an interview with Chubstr, Metz described how her love for music grew from a happy accident. "I was working with a fellow artist singing hooks and bridges here and there when he nudged me to start seriously pursuing my own music," she recalled. She went on to explore the genres she liked best, and that's how she was able to start her music collective.
But apart from starting a band, Metz explored other avenues to grow a career in the music industry. You might be surprised to find out that she's one of the many hopefuls to audition for "American Idol" — but her experience didn't go as well as she'd hoped.
Chrissy Metz got rejected from American Idol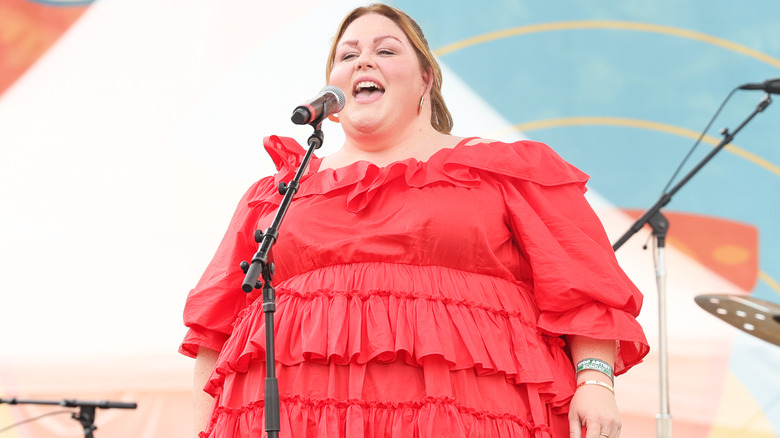 Terry Wyatt/Getty Images
Joining "American Idol" wasn't something Chrissy Metz initially considered, but after being a talent manager for nearly a decade, she was "desperate" to try to do something she was actually passionate about. "I was like, 'I just feel like I've got to try. This is such a massive opportunity.'" she told Yahoo! Entertainment in 2020.
And try, she did! Along with her then-husband, she spent hours under the scorching sun waiting for her turn, and when she was up, she sang "Heavy" from "Dreamgirls," which she realized in hindsight may not be the best decision. Metz was shot down, but she contested the decision and got the attention of the producers. "I think that they were like, 'Oh, she's definitely outspoken,'" she added. She went on to sing in front of executive producers Nigel Lythgoe and Simon Fuller, but at the time, she had a nagging feeling that they were only considering her for the drama. That was when she decided to walk away. "I don't think I could have hacked it. I think I was way too sensitive to handle that," she said.
While it didn't turn out the way she had hoped, Metz still looks back on the experience fondly. "It was actually a really great experience. I'm glad that I showed up for myself and sat in a stadium for eight hours," she told Extra. "I was like, 'I'm committed. I'm gonna see it through.'"
Inside Chrissy Metz's music career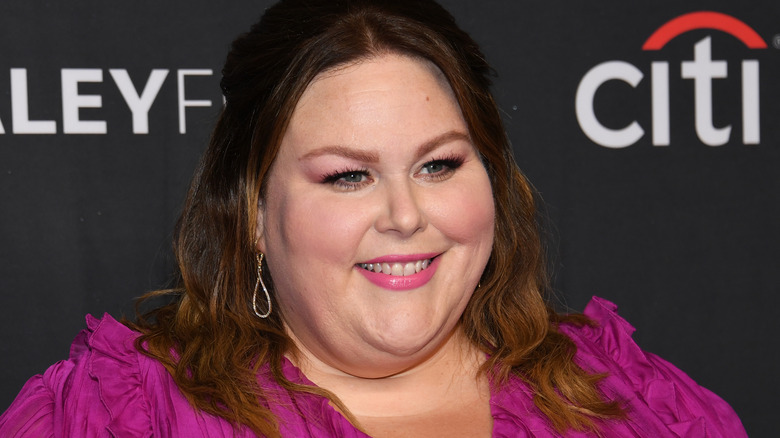 Jon Kopaloff/Getty Images
Chrissy Metz had to put pursuing a career in music on the back burner when she took on full-time acting projects. Luckily, her role as Kate Pearson on "This Is Us" still allowed her to showcase her singing prowess.
"[Creator] Dan [Fogelman] is writing my dream life. I enjoy singing very much," Metz told People of her role. She also recalled how elated she was upon finding out that her character was a singer. "[Dan] said here's the script and I was like, 'She's singing? Why is it in italics?' And he said, 'If you don't want to do it, it's fine,'" she told "Today." "Please, I want to do it! I was such a gift."
Now that she has bid goodbye to "This Is Us," she's free to pursue more music projects. Metz's slated to do a seven-city tour starting in August. In an interview with TV Insider, she shared how delighted she was to finally get the opportunity to perform for an audience. "I've been writing for several years and to be able to finally share it in real-time is thrilling and scary and wonderful. It's such a gift to be able to do that and to have an amazing band and also great venues." But she also said that she wants to continue acting, and even producing if given the chance. "I want to do a lot. I want to continue with music and of course TV, and film. I'd love to produce. I'd love to write for the screen. I'd love to develop. Anything that's creative that I feel moved and excited about I want to do."