What Jason Earles From Hannah Montana Is Doing Now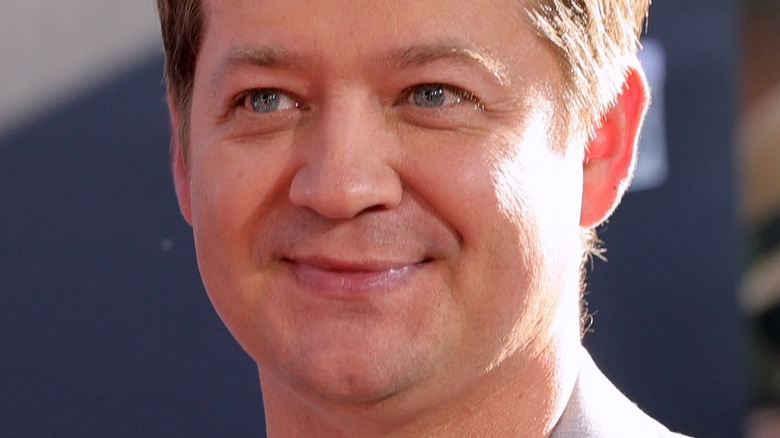 Momodu Mansaray/Getty Images
American actor Jason Earles may be best known for his role as Jackson Stewart, older brother of Miley Cyrus' Miley Stewart, on the hit Disney Channel series "Hannah Montana" from 2006 to 2011. Although his character was only a teenager, and Cyrus was 13 when the show began, Earles was able to play someone at least a decade his junior, as he was actually 28 at the start of the series' run. In fact, as Insider points out, his character's father, played by Cyrus's real-life father, Billy Ray Cyrus, was only 16 years older than him. 
Unlike many of his other co-stars, however — most notably, the Cyruses and Emily Osment — Earles is not so well-known for some of his other roles, so he has more or less been out of the spotlight since the show ended. So, what has Earles been up to in the decade or so since his breakout role? Well, it turns out he may have been busier than you might think. 
Jason Earles has not stopped acting since Hannah Montana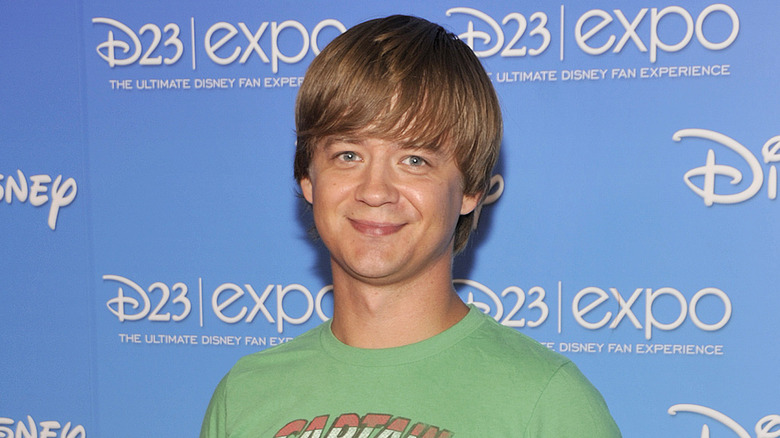 John M. Heller/Getty Images
Although most fans may recognize Jason Earles from his five-year stint on "Hannah Montana," it turns out that the actor has been on more shows than you might think. 
According to his filmography, since the end of "Hannah Montana" in 2011, Earles had recurring roles as Flynt Rogers on Brat TV's "Hotel Du Loone" in 2018, "Angel" on Pure Flix's "Mood Swings" in 2019, and, perhaps most notably, curmudgeonly camp director Dewey Wood on the new Disney+ series "High School Musical: The Musical: The Series" in 2022. He also has an upcoming role as "Taco Tom" in "Second Chances," a film set to be released in 2023. 
That isn't all, however. Earles has also taken advantage of his acting chops behind-the-scenes, even taking to teaching some acting classes to children in New York in 2011. According to the artistic director at the studio, A Class Act NY, Earles was a pleasure to work with, and very engaged with the students. "Jason is so humble," Jessica Rofé, the director, said. "He serves as a great example for our students. He gave great direction and feedback. He literally jumped to his feet and began working with the kids, which was, of course, a thrill for them and an experience they will certainly never forget."
Jason Earles thinks there might be a Hannah Montana spinoff one day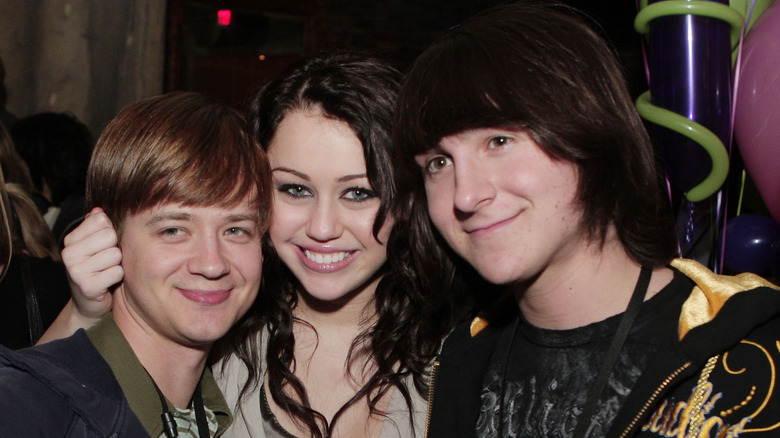 Kevin Winter/Getty Images
Apart from acting, Jason Earles also has a vibrant personal life, which is no surprise given his apparently charming personality. According to Diversify, Earles married Katie Drysen in 2017, and they remain married to this day. This came after his marriage to Jennifer Earles, to whom he was married from 2002 to 2013, overlapping his "Hannah Montana" run. With his first wife, Earles had a daughter, Noah. However, like some celebrities, Earles tries his best to keep his family more or less out of the spotlight. 
As for the future? Well, in the era of reboots, remakes, and spinoffs, the return of "Hannah Montana" — and consequently, Jackson Stewart himself — to the big screen isn't entirely out of the question. In July, Earles spoke to E! Online about the possibility of the iconic Disney Channel show returning. 
"I think there is a universe where a 'Hannah Montana' spin-off/sequel reimagining makes a lot of sense," Earles said. Naturally, however, he added that the possibility of some kind of reboot hinges upon Miley Cyrus, whose life and career have obviously changed greatly since the show's end, when she was 19. "You know, who knows, maybe five years from now she just decides that there's some version of it that she [could do]," Earles said of Cyrus. "But I think there is a universe."