Why Johnny Depp Was Concerned About Lily-Rose Depp's Career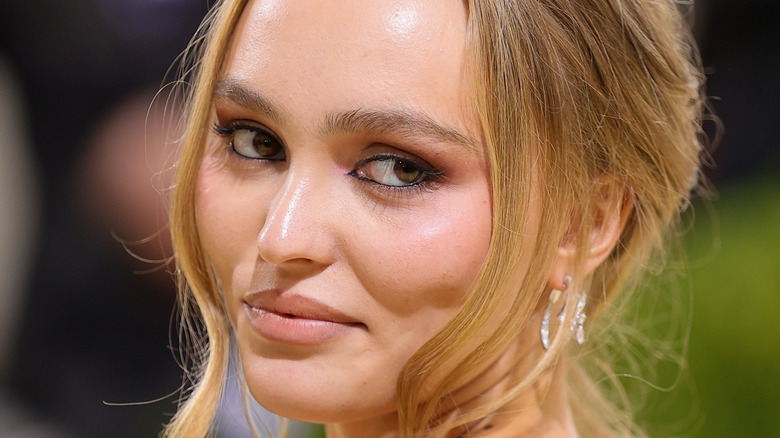 Theo Wargo/Getty Images
Say what you want about Johnny Depp, but what you can't take away is the fact that he is dedicated to his children, Lily-Rose Depp and Jack Depp.
The "Pirates of the Caribbean" actor hasn't shied away from professing devotion to his two kids. In a 2006 interview with The Associated Press, Depp said he found new meaning in his life after becoming a parent, explaining that having children gave him "a real foundation, a real strong place to stand in life, in work, in everything." Despite Depp's difficult childhood, he made it a point to raise his kids in an environment in which "they're told 75 times a day that they're loved," he told Rolling Stone in 2013. "One thing I know is they feel loved and secure and happy and needed and necessary and a part of something."
After winning his defamation trial against ex-wife Amber Heard, Depp said he fought for the sake of his children. "It was my responsibility to not only clear my name," he told the jury, per Deadline. "I wanted to clear my children of this horrid thing they had to read about their father, that was untrue."
There's no denying Depp is protective of his kids, which is why it was not surprising when he expressed concern over Lily-Rose stepping into the spotlight.
Johnny Depp was 'quite worried' about Lily-Rose Depp's career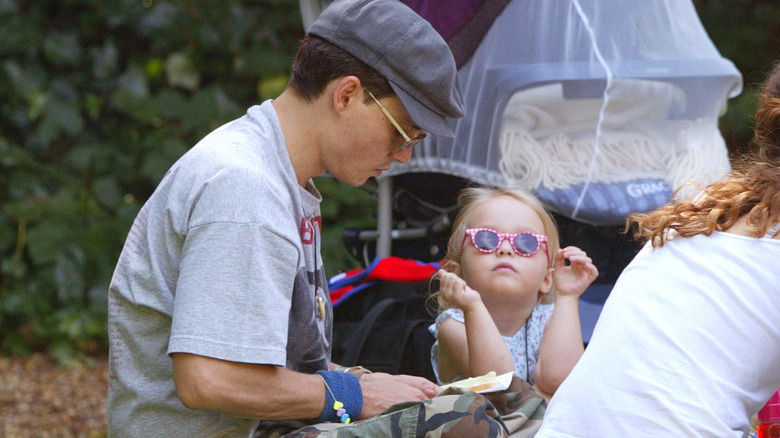 Antony Jones/Getty Images
Like her father, Lily-Rose Depp started her career at a young age. Her first project was a cameo in the 2014 film "Tusk," in which she acted alongside Harley Quinn Smith and Justin Long, while her dad, Johnny Depp, appeared elsewhere in the film, per IMDb. A year later, she had her modeling debut, having graced the pages of Australia-based magazine Oyster. "The daughter of Johnny Depp and Vanessa Paradis, Lily-Rose Depp, has the face of an angel and a magnetic presence beyond her young years," the publication wrote at the time, per E! News.
From then on, Lily-Rose booked one project after another — and come September 2015, she starred in her first Chanel campaign. She has since become the face of the brand for Gen-Z consumers, with Business of Fashion noting that she's currently the youngest ambassador to helm global campaigns for Chanel.
Lily-Rose's quick rise to fame became a cause of concern for her dad. Speaking with Germany's Gala magazine in 2015, the actor admitted he felt some apprehension because of his own experience in the spotlight. "To be honest, I'm quite worried," he told Gala, via The Telegraph. "I wasn't expecting all this to happen to Lily-Rose, especially not at this age. But it's her passion and she's having fun." Make no mistake, though. While he was worried about her, he said he would remain supportive.
Lily-Rose Depp never felt pressured by her parents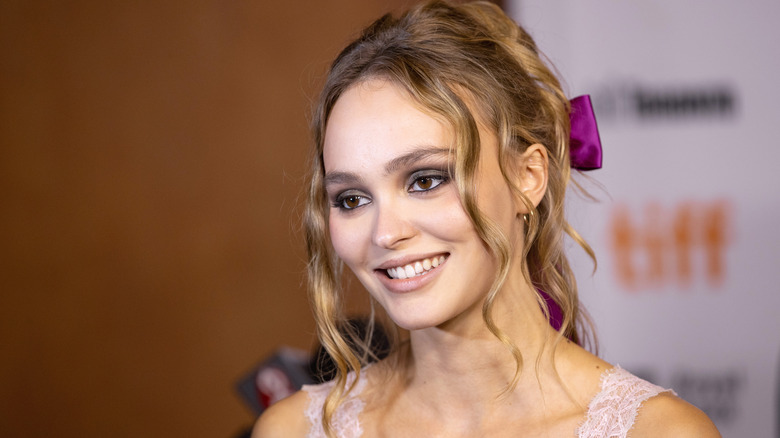 Emma Mcintyre/Getty Images
Johnny Depp once said he'd never want his kids to be involved in show business. In 2011, he told CNN he'd be "horrified" if Lily-Rose Depp and Jack Depp followed in his footsteps. "Once you've sort of been on the campus grounds for as long as any of us have, you have a great understanding of the amount of rejection that is involved initially and right on through," he said. Instead, he'd hope that they would "want to do something a little more," like perhaps becoming a "great painter or great poet."
However, Lily-Rose said she never felt her parents were demanding about what they wanted her to pursue career-wise. "My parents weren't very strict. They've always trusted me to be independent and make my own decisions," she told British Vogue in 2016. "There wasn't really ­anything to rebel against." Although her initial forte was in modeling, Lily-Rose's focus now lies in acting. She'll be starring in the upcoming HBO series, "The Idol," per IMDb.
For those wondering, Lily-Rose said she's open to starring in another film with her dad. "Never say never," she told Entertainment Tonight in 2021, clarifying she would be open to it depending on the role. "What's interesting to me is the particular character that I may or may not be playing, and then the story that it's telling and everything."