Victoria Beckham's Rumored Feud With Nicola Peltz Might Be Bigger Than We Thought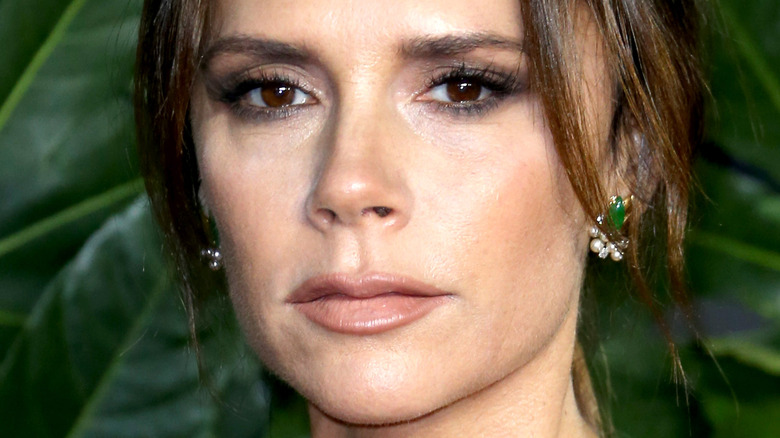 Cubankite/Shutterstock
It's hard to believe that David and Victoria Beckham have a married son. Brooklyn Peltz Beckham tied the knot to Nicola Peltz Beckham in April. Like Brooklyn, Nicola comes from a well-to-do family, and her pops, Nelson Peltz, is worth $1.7 billion, per Forbes. The famous duo got married at the Peltz estate in Palm Beach, Florida and plenty of stars snagged an invite, per Us Weekly. Since their wedding a few months ago, Brooklyn and Nicola seem to be very much in the honeymoon phase of their marriage. Brooklyn gushed over his wife's "Tatler" cover in June, writing, "Wow. I am so proud of you baby. You look absolutely gorgeous and I am so in love with you congratulations babe." How sweet is that? 
But while the couple seems to be very into the romance, there has been a rumored rift between Nicola and Brooklyn's mom, Victoria. According to Page Six, the two leading women in Brooklyn's life do not see eye-to-eye. "They can't stand each other and don't talk," an insider told the outlet. "The build-up to the wedding was horrendous." The same source shared that Nicola didn't want Posh's help with the wedding planning, which the groom's mother usually has a hand in.
The insider also revealed that there is "non-stop petty drama" between Nicola and Victoria, and Brookyln's relationship with his parents is also affected. "They haven't spoken to him much in the last few months." Sigh. But, it seems the feud runs much deeper than Victoria and Nicola.
Inside the Peltz vs. Beckham feud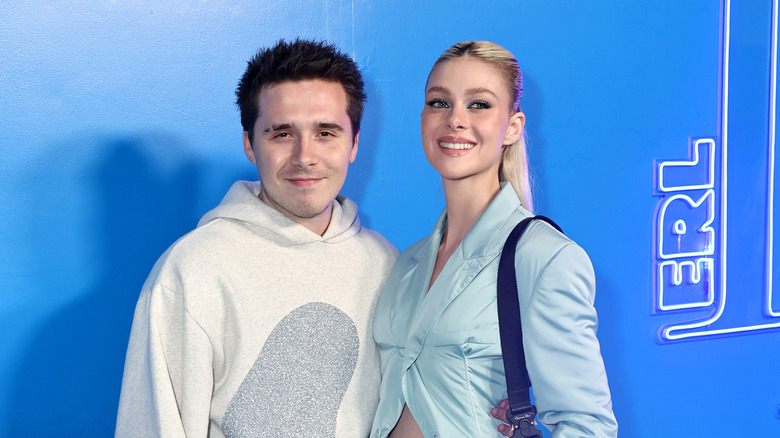 Matt Winkelmeyer/Getty Images
What do you get when you combine two incredibly wealthy families? In some cases, the answer is a boatload of drama. You know what they say: more money, more problems — and that seems to be the case with Brooklyn Peltz Beckham, Nicola Peltz Beckham, and their families. According to Page Six, the rumored feud between Brookyln's mom, Victoria Beckham, and her daughter-in-law stretches much further than the two ladies. "Victoria and Nicola are just collateral damage. It's not just about two women — it's two families coming together," a source told the outlet. The same insider claimed that there's an "obvious" rift between the two families, adding, "They're just not quite connecting yet."
The insider says that Brooklyn and Nicola are poised to create their own empire, and Nicola's billionaire dad, Nelson Peltz, will back anything that the couple wants to do. Some things the pair would like to dabble in include clothing, beauty, and perfume lines — much like Brooklyn's parents. "I think that Nicola and her mom come up with ideas, Nelson can fund anything, and he says yes!" the insider shares. "But for David and Victoria, it has to have some substance." This is one of the biggest issues between the families. 
In May, Brooklyn and Nicola graced the cover of British Vogue, which is a huge accomplishment for anyone. It's safe to say that whatever they do will be a success, but the family drama may make things a little harder on the newlyweds.