Unraveling The Controversial Podcast Episode Anne Heche Recorded Days Before Car Crash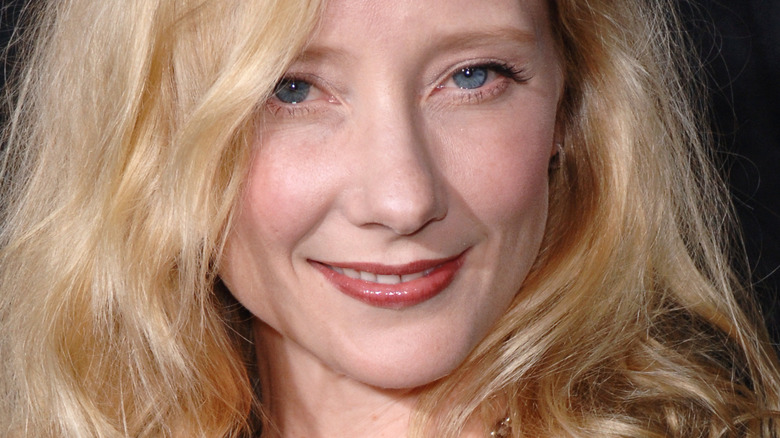 Featureflash Photo Agency/Shutterstock
Authorities have yet to pinpoint the exact cause of Anne Heche's fiery car crash that left her in critical condition.
On August 5, the Emmy Award winner reportedly crashed her vehicle into a home in Los Angeles, resulting in the residence erupting in flames, per the Los Angeles Times. The actor was immediately rushed to the hospital, and according to her spokesperson, slipped into a coma and was transferred to an intensive care unit. "She has a significant pulmonary injury requiring mechanical ventilation and burns that require surgical intervention," they said in a statement (via Vanity Fair).
The LAPD is now looking into the possible causes of the accident and has not ruled out the prospect of Heche driving under the influence. They confirmed that they obtained a search warrant for her blood, but the results would take weeks. However, some tabloids have assumed that she was not sober prior to the incident. Just before the crash, Anne Heche's behavior raised a lot of questions. Now, her controversial appearance on a podcast released just prior to the crash has revealed, among other details, her fondness for drinking.
Podcast producer dismisses claims about Heche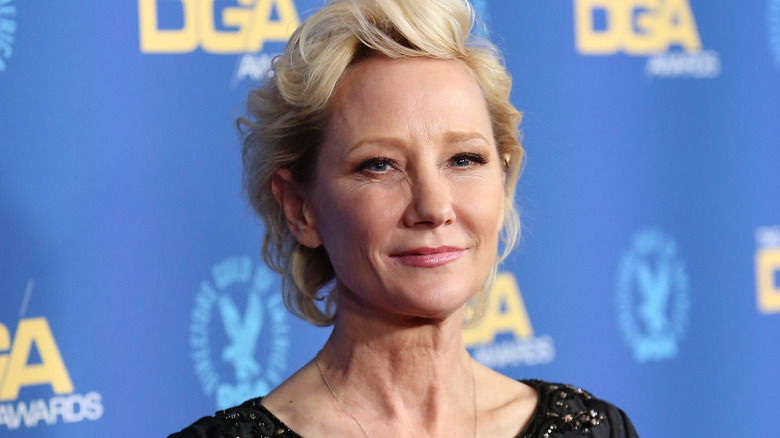 Jesse Grant/Getty Images
Anne Heche's sobriety came into question on the recent edition of her podcast, "Better Together,"  which she hosts with her close friend Heather Duffy. The episode was posted the same day as the shocking accident.
In the since-deleted episode, Heche shared how she had downed vodka and wine chasers are being "rocked" by a "very bad day," per Entertainment Tonight. Several tabloids misconstrued this as admittance to driving under the influence, but the podcast's producer came to Heche's defense, confirming that the episode was recorded four days before the accident. "The episode was recorded on the Tuesday before the episode was released, and has been removed due to inaccurate reporting," producer Ryan Tillotson shared with the outlet. "Any reports that she recorded that episode on the day of the accident are false."
The whole incident is still under investigation, but according to a legal expert, the actor likely won't spend "any significant time" in jail. Former U.S. Attorney Neama Rahmani told Fox News that while Heche may be charged with hit-and-run and reckless driving, she would only be slapped with misdemeanor charges as no one else sustained bodily injuries. Meanwhile, the owner of the home Heche crashed into said that she feels "extremely fortunate" to have survived, per People. With her home destroyed, her neighbors have launched a GoFundMe page to help her get back on her feet. As of writing, they have already a little raised over their $100,000 goal.