Jason Mamoa Doesn't Hold Back Disdain For One Of His Past Films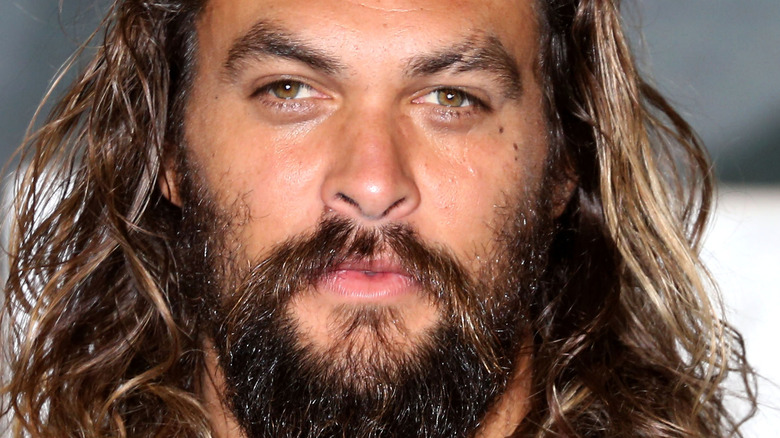 Cubankite/Shutterstock
Jason Momoa is the jack of all trades. According to his IMDb profile, the actor has enjoyed a long career in Hollywood, and there are no signs of it slowing down. Some of Momoa's most famous films include "Aquaman," "Justice League," and "Dune," just to name a few. But, his first role was on TV was a role in the 1999 hit show "Baywatch." 
In a 2019 press conference, CBR reported that Momoa chatted with the press about one of his favorite roles — Boba Voss in the Apple TV + series "See." The star recalled the moment that he received the script and how he immediately felt drawn to the role. "The first time I got the script — let's just say, this has only happened twice in my life: Once is when I read "Game of Thrones," and two, was when I read this," he explained. Momoa shared that he read the script on a train ride from Cornwall to London with some of his best friends. "We had a long train ride, and I just read it out loud, which was the first time I've ever read it out loud. And all my friends were riveted," Momoa explained. "I actually called ... After about page five and was like, 'Get me in ... No one's going to beat me. This is my role.'" 
But with all the good roles, come the not-so-good ones as well.
Jason Momoa despises Conan the Barbarian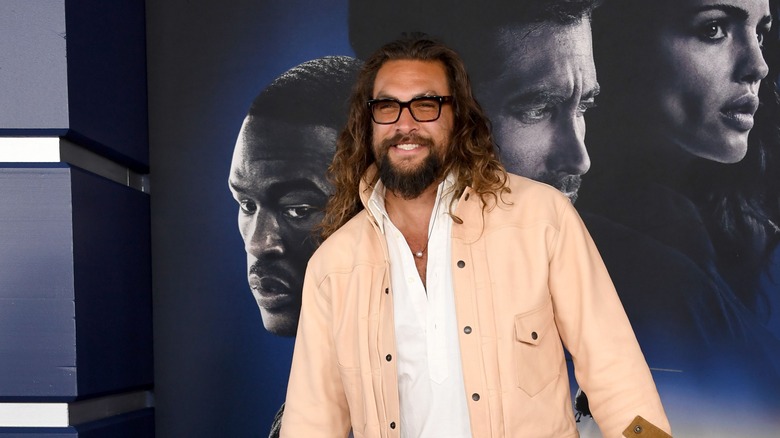 Jon Kopaloff/Getty Images
Jason Mamoa doesn't have heart eyes for every single role that he has played in his career, and he's not afraid to open up about it. In a 2022 interview with "British GQ," the star expressed his disdain for his role as Conan in the 2011 adaption of "Conan The Barbarian." "I've been a part of a lot of things that really sucked, and movies where it's out of your hands," he told the outlet before elaborating further. "'Conan [the Barbarian]' was one of them. It's one of the best experiences I had, and it [was] taken over and turned into a big pile of s***." The star did not elaborate further on what made the movie so awful, but fans will. have to just imagine on this one. 
In a 2011 interview with Complex, Momoa sang a different tune when asked if reports were accurate that he thought about writing a sequel to the movie. "It's really just a matter of me being a huge fan. It's just a passion of mine now. If this movie does really well, I want to get right in there and work on the next one," he told the outlet, stating that he wouldn't necessarily want to write but would help. "It's just a matter of getting in there and presenting my ideas for the character. I love the fact that I'm the new Conan. It's pretty amazing." How times have changed.