What Happened To Roxxxy Andrews After RuPaul's Drag Race?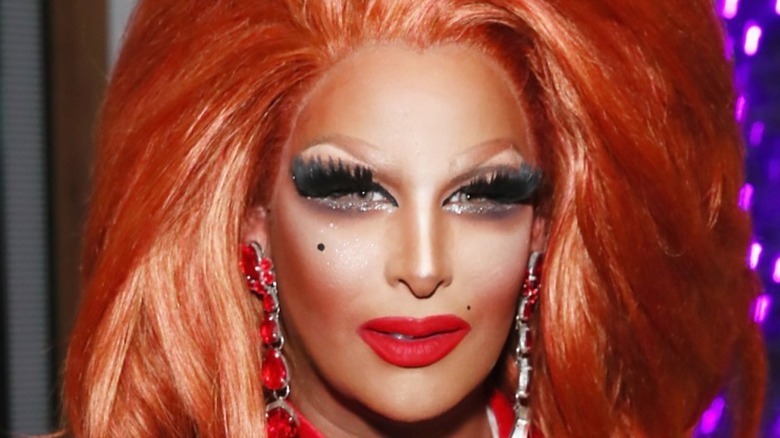 Astrid Stawiarz/Getty Images
Roxxxy Andrews certainly made a name for herself during Season 5 of "RuPaul's Drag Race." Competing alongside other drag stars like Alaska, Detox, and Alyssa Edwards, Andrews was a runner-up in the competition.
Jinkx Monsoon ultimately won the competition that season. Andrews had a bit of a "bad girl" reputation during the show, such as her long-running feud with fellow queen Coco Montrese, per Queerty. However, she had a lot of memorable moments, including her lip sync battles and a face consistently beat for the gods! However, it was also the drag queen's vulnerability that made her relatable. In an unforgettable lip sync battle with Alyssa Edwards, she emotionally revealed that her mother had abandoned her and her sister at a bus stop. At that moment, RuPaul shared a powerful statement: "We, as gay people, we get to choose our families." RuPaul later admitted that Andrews was one queen who truly stuck out over the show's history.
So what has the drag star been up to after her stint on "RuPaul's Drag Race"? Let's find out!
Roxxxy Andrews made several returns to RuPaul's Drag Race All Stars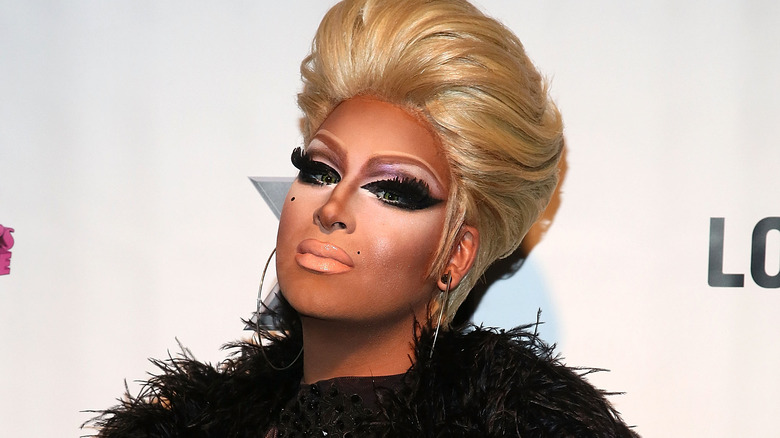 Astrid Stawiarz/Getty Images
Since the fifth season of the show, Roxxxy Andrews made a return to "RuPaul's Drag Race: All Stars" with Season 2 of the spinoff. During the show, Andrews sought to showcase her growth as a drag performer. The competitor partnered up with other stars Alaska and Detox during the season. With that alliance (known as Rolaskatox), Andrews made it to the finals, earning fourth place. Fans of the show mentioned that the queen had drastically changed for the better during this season. However, Andrews felt that she was still the same person. "I just played the game differently," Andrews revealed in an interview with Billboard. "We're drag queens. We're divas. We're drama queens. We're not nice all the time."
Andrews also popped up for a one-night-only appearance on Season 7 of the spinoff. She was a lip sync assassin who went up against contestant Miz Cracker during the episode. The two went head to head on stage, lip-syncing to Ariana Grande's "One Last Time." Donning a coat of many feathers, Andrews eventually shed the coat and surprised the judges by revealing her curves.  The drag star beat Miz Cracker in the battle leaving the judges and viewers stunned. "Roxxxy looked legitimately happy to be there AND she slayed the song," YouTube user Abyssal Crisis commented on the video. "I couldn't take my eyes off her. She commanded that stage and made sure the attention was on her 100% of the time."
The drag queen continues to shine in the entertainment world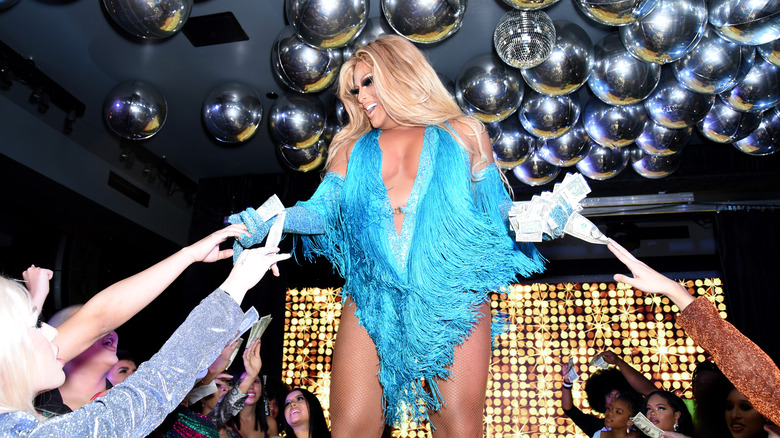 Presley Ann/Getty Images
Beyond "RuPaul's Drag Race," Roxxxy Andrews has continued to shine on other projects. The drag star has appeared as a guest on the web series, "Ring My Bell" as well as "Queen to Queen" with fellow show alum Detox in 2016 (per Screen Rant). Though she came off as a villain during her season of "Drag Race," she has been praised by several of her peers in the drag world. "She is, in my opinion, I think the best drag queen in the world," Season 11 contestant Brooke Lynn Hytes shared. 
Another big win for Andrews was her appearance in the 2020 documentary, "The Queens." The documentary centered around the popular drag pageant, Miss Continental, which has been around for decades. It explored around 4o years of the pageant's history, following contestants as they not only prepared for the competition but also navigated their personal lives and relationships. Other "Drag Race" stars that were a part of the documentary included Jasmine Masters, Ginger Minj, Nina Flowers, and Brooke Lynn Hytes. Dominique Jackson, who starred in the groundbreaking series Pose, also appeared as a past contestant in the competition.
In addition to these projects, Andrews still continues to make appearances at clubs all over the country. The drag star regularly posts her events on her Instagram page so you can catch her live in a town near you!