Are Sadie Sink And Taylor Swift Still Close In Real Life?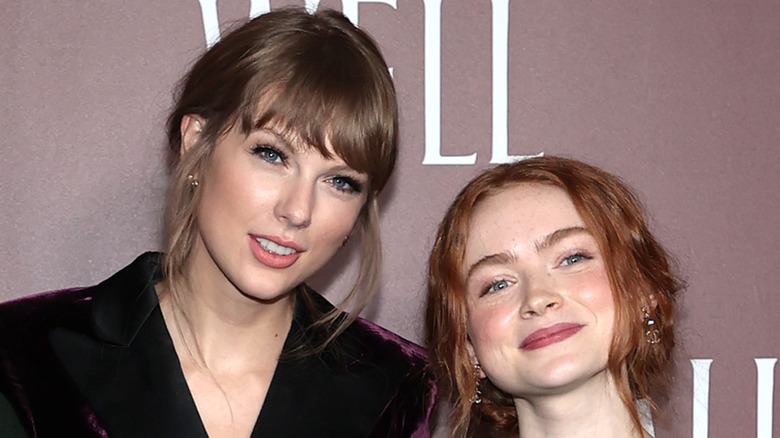 Dimitrios Kambouris/Getty Images
Taylor Swift is one popular lady, that's for sure. The star basically invented the term #SquadGoals thanks to her impressive girl gang gaggle, made up of plenty of A-List faces (seriously, how could we forget that iconic time Swift gathered the likes of Gigi Hadid, Selena Gomez, and Cara Delevingne to hit the red carpet at the 2015 VMAs!?) The star was so intent on showing off her close bonds with her girlfriends though that her constant friendship flaunting left some people feeling a little excluded, something the pop star apologized for in a 2019 essay for Elle.
"In my twenties I found myself surrounded by girls who wanted to be my friend," she explained. "So I shouted it from the rooftops, posted pictures, and celebrated my newfound acceptance into a sisterhood, without realizing that other people might still feel the way I did when I felt so alone," she continued, adding that she wasn't necessarily friends anymore with everyone she once considered in her squad.
But what about a more recent addition to Swift's inner circle, actor Sadie Sink? Are they still close?
Sadie Sink, Dylan O'Brien, and Taylor Swift's group chat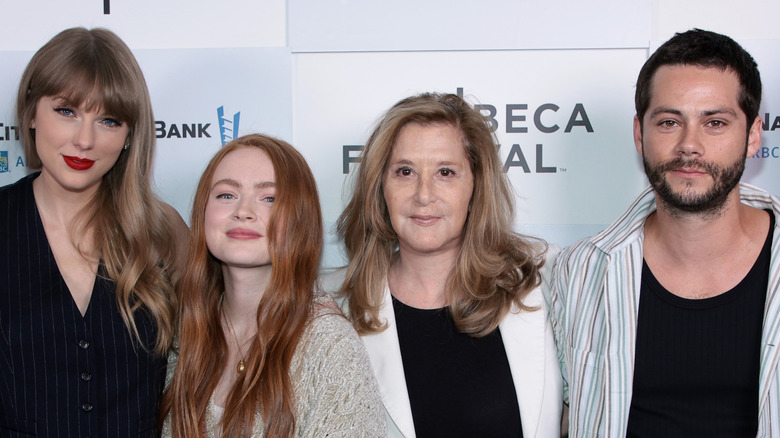 Dimitrios Kambouris/Getty Images
Sadie Sink grew close to Taylor Swift thanks to a very special project, Swift's "All Too Well" music video (the epic 10-minute-long one directed by Swift, no less!) Sink appeared alongside "Teen Wolf"'s Dylan O'Brien in the piece, and it sounds like all three of them have stayed close in the wake of working together in 2021. So close that they even have a group text (which we'd love to be added into, by the way, if you're reading this T-Swift).
O'Brien told Entertainment Tonight in July that he'd just been texting with both ladies in the group just a few days prior while gushing over the "Bad Blood" hitmaker. "[Taylor is] just so genuine... She's genuinely just someone who's so involved and just proud of her work and is so grateful for any accomplishment or recognition for something that she just poured herself into. Talk about a special human," he said. Cute!
But it's not just O'Brien who had nothing but niceties. Sink opened up about how special she found working on the "All Too Well" video, admitting she wanted to work with Swift for years before her dream came to fruition. "She's such an incredible human being, so smart and so grounded. To have her as a friend, as a director, as a mentor and to be able to bring such an iconic song to life was just an honour," Sink told Glamour in June.
What Taylor Swift thinks of Sadie Sink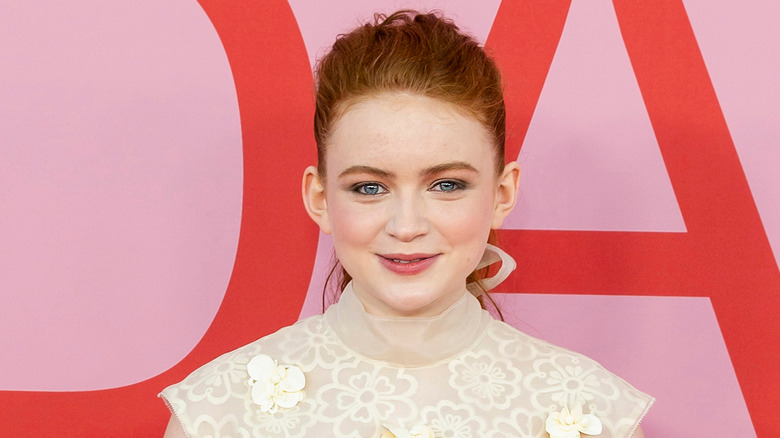 Ovidiu Hrubaru/Shutterstock
It sounds like all that gushing isn't one-sided, either. Taylor Swift is clearly equally a fan of Dylan O'Brien and Sadie Sink, and she proved that by sharing all her success from the video with the duo. In fact, Swift even invited the twosome along to the screening of her "All Too Well" short film in June at The Tribeca Film Festival, per Collider. High praise indeed!
And it seems like all that sweetness most certainly isn't lost on Sink. The "Stranger Things" star revealed "August" is one of her favorite Swift songs while chatting with "Today" in July, while admitting she initially thought she was being pranked when she found out she'd be in the "All Too Well" video. "I guess [Swift] was a fan of ["Stranger Things"] and then had me in mind for the 'All Too Well' video, and she reached out, and I was like, 'Of course I'll do it,'" Sink shared, revealing Swift called her personally to ask her to be a part of the project. "She's such a grounded, genuine person, so to have someone like that that I can look up to, it's really important," she added. 
One thing's for certain, this is one friendship "Love Story" we just cannot get enough of!