Kathy Hilton Comes Under Fire For Problematic Lizzo Comments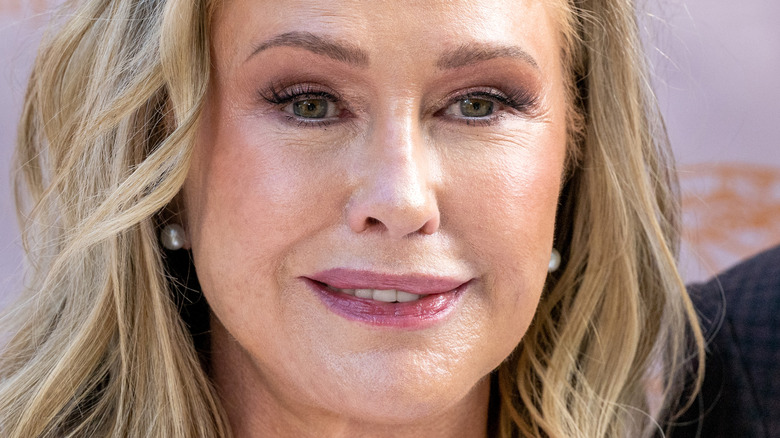 Amanda Edwards/Getty Images
Kathy Hilton is known for being many things, including the mother of socialite Paris Hilton. However, Kathy has come into her own while starring in a "friend" role on "The Real Housewives of Beverly Hills." Ya know, the same show where her sister Kim Richards previously starred, and her other sister Kyle Richards has been on since its freshman season. Like Kyle, Kathy regularly finds herself at the center of the drama, and if she didn't? She probably wouldn't be on the hit Bravo show.
During a trip to Aspen on this season of "RHOBH," Kathy vented about her sisters, which caused a lot of drama. In an April interview with Us Weekly, the star admitted to her wrongdoing, but, since the episode had already been filmed, there wasn't much else she could do to erase her words. "I said some things because I was just venting in a personal conversation with someone, and it was not filmed," she told the outlet, explaining that she had been doing a lot of press and interviews and the combination of her being tired, mixed with Aspen's "high altitude," caused her to say some things she didn't mean. "I just wanted someone to vent to. And I guess that what I've learned is — I love both my sisters. I love them," she added. "They're my blood, and I never should have said anything to anybody."
Sisters will be sisters, but how is Kathy Hilton getting in trouble for her comments about Lizzo?
Kathy Hilton confuses Lizzo for a famous actor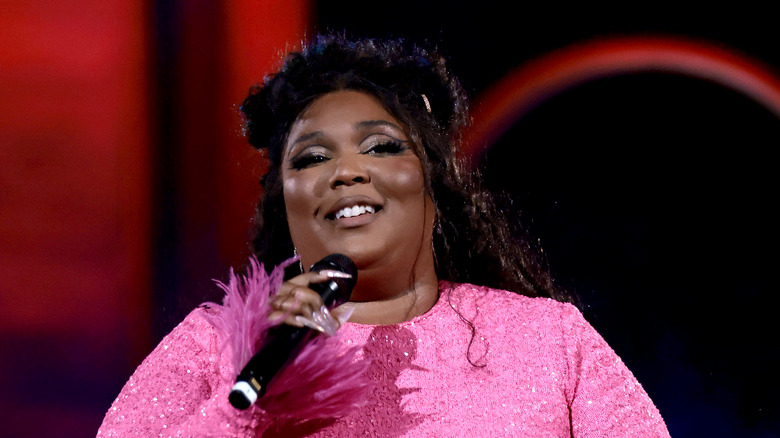 Jamie Mccarthy/Getty Images
Kathy Hilton is no stranger to facing controversy ... especially on "The Real Housewives of Beverly Hills." But this time, the outspoken star is facing controversy for a television appearance. On August 11, the reality star appeared on Andy Cohen's late-night show "Watch What Happens Live" with her "RHOBH" co-star, Crystal Kung Minkoff. In true Andy Cohen-fashion, he had a few games lined up for the ladies, including one titled "Will! Kathy! Know Them!" In the game, Hilton had to guess a celebrity based on photos. When singer Lizzo came up, Hilton thought it was a photo of Precious, who Gabourey Sidibe played in the 2009 film.
Hilton did not laugh after her wrong guess, but received a few laughs and looks from others, and Minkoff came to her defense. Hilton then seemingly brushed off the mistake, adding, "That's like what I call her. Her nickname is 'Precious' to me." Since The Queens of Bravo posted the clip on social media, it's earned plenty of negative attention. "So Kathy really thinks all black people look alike. This is cringe AF," one person wrote. "God bless Crystal for trying to save the semi-racist moment from Kathy," another person commented on the tweet.
This was certainly not the first time Hilton has been part of a potential feud this year. This season, she was at odds with sister Kyle Richards and friend Lisa Rinna. In an interview with Entertainment Tonight, Hilton confessed that she and Richards are doing "great," but we wonder what Lizzo has to say about the mix-up?