Denise Richards Reveals Her Motivation Behind Divorcing Charlie Sheen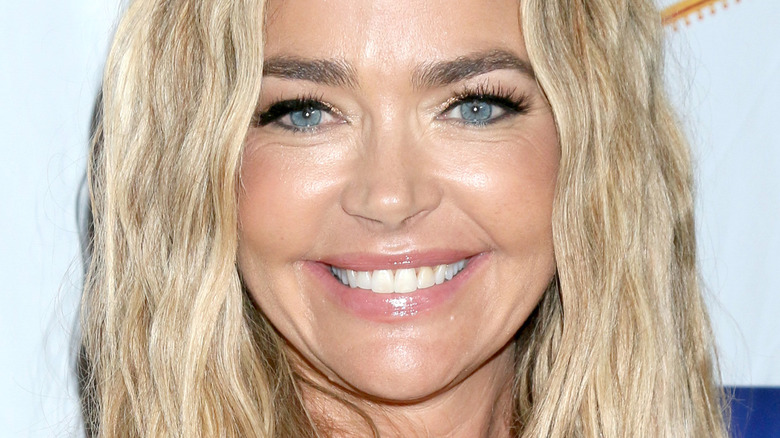 Kathy Hutchins/Shutterstock
Denise Richards and Charlie Sheen used to be one of the hottest couples in Hollywood. Like many romances in showbiz, the pair fittingly met while filming a show. According to People, Sheen and Richards starred opposite one another in 2000 on "Good Advice." A year later, they hit things off after Richards played a guest role on Sheen's show "Spin City." In 2002, Entertainment Weekly reported that the two tied the knot at producer Gary David Goldberg's home.
During their marriage, the couple welcomed two daughters — Sami and Lola Sheen. Sadly, in 2005, Richards filed for divorce when she was pregnant with her daughter, Lola. "We are deeply saddened by the recent events, and out of our love and concern for our daughter Sam, our unborn child, and each other, we ask that you respect our privacy during this difficult time," Sheen's rep told People at the time. The couple listed the reason for their divorce as "irreconcilable differences," which we have seen in many high-profile splits. Richards also requested "legal and physical custody" of the couple's two daughters.
In the years following the divorce, Richards and Sheen have still found their relationship at the center of plenty of headlines, including in 2015, when Sheen called Richards the "worst mom alive" and an "evil terrorist," per E! Online. And it didn't stop there; People reported that Richards sued Sheen in 2016 for $1.2 million for not providing financial support for their girls. But what was the catalyst behind the actual divorce?
Denise Richards opens up about Charlie Sheen divorce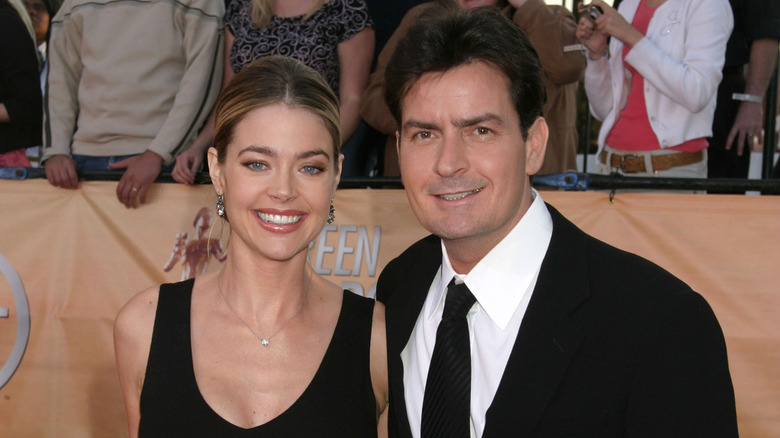 Kathy Hutchins/Shutterstock
Denise Richards is spilling the tea on what went wrong in her relationship with Charlie Sheen. In August, the former "The Real Housewives of Beverly Hills" star appeared on Caroline Stanbury's podcast, "Divorced Not Dead." The two women chatted about details of Richards and Sheen's divorce and why Richards pulled the plug. "I said to myself, 'Would I want my daughters married to this man?'" Richards recalled. "No offense to him, but I think he would take that and understand what I'm saying, and that's when I was like, 'Well, why am I accepting this?'" Interestingly enough, Richards said the two got back together briefly, but the relationship was "toxic." And, while Richards knew she ultimately made the best decision for her family, she still second-guessed her decision, noting that she "felt guilty for splitting up the family unit" and that she "struggled with that for years."
According to People, Richards also talked about her divorce from Sheen in the confessional on an episode of "The Real Housewives of Beverly Hills." "When I got pregnant with Lola, things started to change rapidly. It was a very dark time and very toxic," she confessed of Sheen's drug and alcohol relapse. These days, the pair seem to be in a better place, and in a 2022 interview with Us Weekly, Richards said, "I'm always in a good place with him," of her co-parenting relationship with her ex.