Almost 30% Of Fans Would Hate If This Celeb Was Their Dad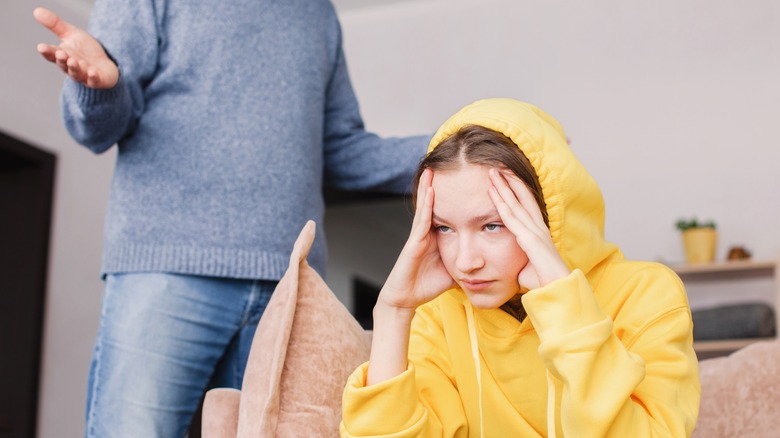 Gladskikh Tatiana/Shutterstock
When we think of celebs we wouldn't mind having as our dads, there are a few obvious names that spring to mind: Tom Hanks, Dwayne Johnson, and maybe even former President Barack Obama. For the most part, they offer the good parts of fame without too many downsides: they're down-to-earth, funny, have good reputations, mostly save the drama for their next big acting role, and in the case of the latter, have excellent taste in music. 
After all, despite having totally different styles and personalities, Hanks has been nothing but supportive of his son Chet over the years. In 2015, he told Entertainment Tonight, "As a parent, you love your kids unconditionally. You support them every step of the way. You got to applaud the bravery and honesty when it actually comes out of your own house."
Unfortunately, these leading men might be the exception to the rule — there's no shortage of dads in Hollywood that would be awkward, embarrassing, or even downright frightening to have as your father. From being controlling to controversial to just plain mean, Nicki Swift has conducted a survey of 595 people asking which male celeb they'd least want as their dad.
Kanye West isn't the fan-favorite father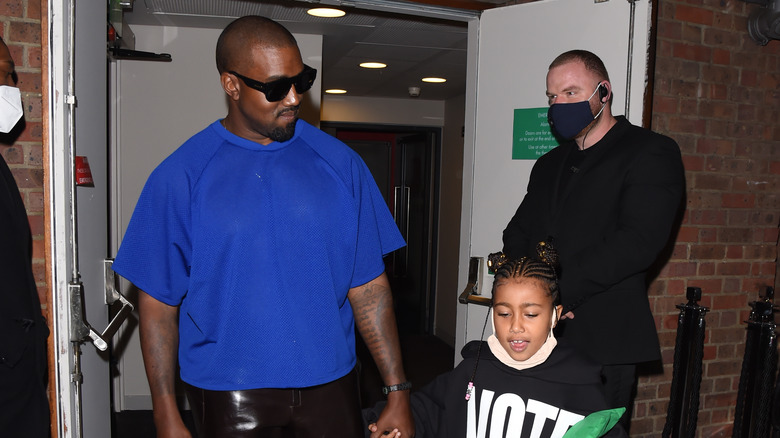 Mark Boland/Getty Images
According to a Nicki Swift survey of 595 people, 28% of respondents just might "Runaway" from home if Kanye "Ye" West was their father. Sharing four children with estranged wife Kim Kardashian, the rapper and fashion mogul has always been a supportive dad to his four children, but his drama might just be too much for our readers. Earlier this year, Ye clashed with Kardashian over North's TikTok presence amid their larger divorce battle, also releasing a song about the custody proceedings.
Alec Baldwin came in second place, with about 19% of the votes. In addition to Ireland, his grown-up daughter with actor Kim Basinger, Alec shares six children with controversial current wife Hilaria Baldwin, with another on the way. Given the infamous leaked voicemail he left for Ireland in 2007, Baldwin's high placement in this survey is no surprise. Tom Cruise and Charlie Sheen are nearly tied for third and fourth place, with just about 17% of the votes each. While Cruise's highly-guarded personal life isn't nearly as erratic as Sheen's from what we know, the Scientology connection could still be causing some pause from voters.
"Jon & Kate Plus 8" star Jon Gosselin garnered just 10% of the votes, and lastly, Mel Gibson rounded out the survey with 9%, though the results might have been higher at the height of his antisemitism scandal. Of all the survey choices, Gibson has the most children, with nine born between the years 1980 and 2017.