Anne Heche's Rep Shares Tragic Update About The Star's Condition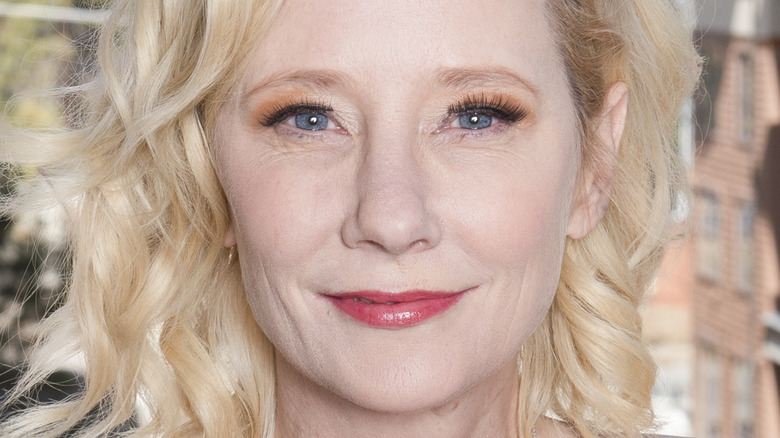 Michael Bezjian/Getty Images
Anne Heche's health condition after her involvement in a fiery car crash isn't looking too good.
Since the actor reportedly crashed her car into a home in Los Angeles on August 5, there had been conflicting reports about the state of her health. A day after the incident, a representative for the star confirmed that Heche was in a "stable condition," per People. But not too long after, a different representative, Michael McConnell, a member of talent management representing her, confirmed that she had slipped into a coma and had not regained consciousness since the accident. "At this time, she is in extreme critical condition," he told Reuters, adding that the actor "has significant pulmonary injury requiring mechanical ventilation and burns that require surgical intervention."
Now that it has been a week since the devastating accident, a representative for Heche's family has issued a statement to give an update, and it's heartbreaking to hear, to say the least.
Anne Heche is not expected to survive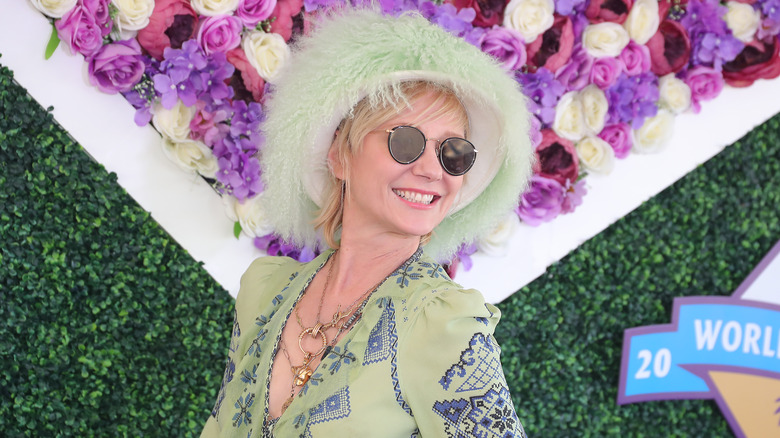 Leon Bennett/Getty Images
According to Anne Heche's family, she had sustained injuries that may be impossible to recover from. In a joint statement shared with the media, they said that her condition has gotten worse, and the actor is "not expected to survive."
"Unfortunately, due to her accident, Anne Heche suffered a severe anoxic brain injury and remains in a coma, in critical condition. She is not expected to survive," the statement read, per People. "It has long been her choice to donate her organs and she is being kept on life support to determine if any are viable." According to Deadline, Heche is now considered "brain dead," and her family has made the difficult decision to take her off life support. "Anne had a huge heart and touched everyone she met with her generous spirit," the statement continued. "She will be remembered for her courageous honesty and dearly missed for her light."
Per People, they are planning to have an Honor Walk for Heche, which is usually done by the hospital employees for donor patients as they go to the operating room in what would be their final moments. There has also been an outpour of support for the actor, including from her co-star and ex James Tupper, who is also the father of her two sons. "Thoughts and prayers for this lovely woman, actress and mother tonight Anne Heche," he wrote on Instagram. "We love you."