The Real Reason Lisa Ling Left The View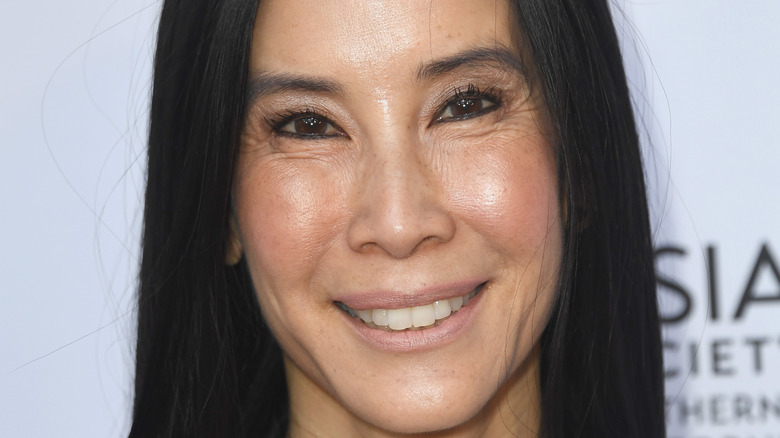 Albert L. Ortega/Getty Images
ABC's "The View" is widely known for its controversial and noteworthy commentary on politics and current events from wide-ranging perspectives, leading some to even name it the "most important" political show in the country. However, long before it became the dominant behemoth in television that it is today, it was simply a show guided by five American women discussing hot topics, less from a political angle and more so from a pop culture perspective. The original lineup in 1997 consisted of Meredith Vieira, Star Jones, Debbie Matenopoulos, creator Barbara Walters, and current co-host Joy Behar. In 1998, after only two seasons, Matenopoulos was fired, and journalist and television personality Lisa Ling became the first ever co-host to replace another the following year. 
However, Ling's time on the show would prove to be short, and she would end up leaving in December 2002 after only four seasons, to be replaced by former "Survivor" contestant Elisabeth Hasselbeck. But why did Ling leave the show? Well, it turns out that the circumstances behind her departure were quite different from that of many of her co-hosts. 
Barbara Walters predicted Lisa Ling's exit from The View
Jonathan Elderfield/Getty Images
While several co-hosts of "The View" have left the show under less-than-amicable circumstances over the years, Lisa Ling is certainly an exception. Ling joined "The View" when she was only 26 years old, and had only had brief experience as a television journalist beforehand — though she did produce several award-winning documentaries, per MSNBC. As a result, lead host and creator of "The View," Barbara Walters, told Ling from the start that she did not expect her to stay very long. In fact, she actually predicted exactly how long she would be on the show.
"Some three years ago, when, after a long search, we were fortunate enough to have Lisa join us," Walters said in the 2002 show in which Ling's departure was announced, per EW. "I said, 'You should stay with us about three years, we know you want to be a reporter. And then you should think about spreading your wings.' And unfortunately, she took our advice." Ling herself described the departure as "bittersweet."
It turns out the reason Ling left was to host the series "National Geographic Explorer," which she continued to do for seven years, until 2010. She has since pursued her journalistic career, and is currently hosting the CNN documentary series, "This Is Life," which she has hosted since 2014. 
Lisa Ling has returned to The View since her departure
Naturally, given the affable circumstances of her departure, Lisa Ling has remained friendly with her former "View" co-hosts (though Joy Behar is the only one still on the show), and has returned more than once to debrief with the new hosts. In a 2021 return to the show, Ling praised Behar and her old co-hosts, saying, "I learned so much on this show from my mother figures and co-hosts who were more experienced than me." 
In 2022, however, Ling also said that she is glad she no longer hosts the show, saying that the more political and argumentative turn it took after her departure would not have worked well with her. "I guest-hosted for a week, and I'm so glad I don't do it everyday," Ling said of her brief 2021 return in an interview with Jimmy Kimmel.
In the same interview, she also revealed that Behar told her during a commercial break that she was "talking too much." "It is really difficult to get a word in edgewise," she said of the show's modern era. "I did a little better this time. I mean, I was 26 when I did the show the first time around." No doubt that "The View" helped to launch Ling into the public eye, but it seems as though she rightly decided when was the appropriate time to begin focusing on her own career, which turned out to be a highly judicious move.