Inside Adele And Jennifer Lawrence's Tight Friendship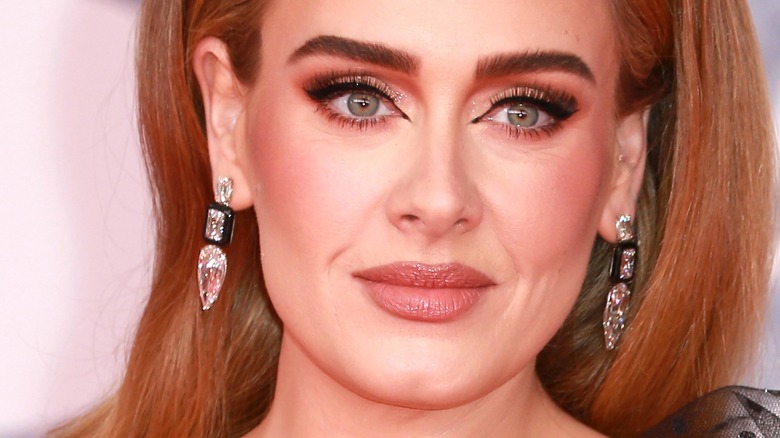 Cubankite/Shutterstock
It's not easy to make friends as an adult. Even if you're Adele. She was struggling after her move to Los Angeles following her divorce from Simon Konecki until Hollywood cool girls Nicole Richie and Jennifer Lawrence took the Grammy winner under their wing. "They humanized me because I had avoided talking to anyone that was ever famous in any capacity because I was like, 'Well, I'm not famous.' I'm very British like that," she said in a Rolling Stone interview. "We never spoke about work, which was amazing because most of the time when I catch up with someone they want to know all about my work, and I'm like, 'I don't want to talk about that. Can we talk about something else? I'm knackered."
Adele also bonded over motherhood with her celebrity friends. According to Romper, Lauren Paul posted an Instagram story of them in Las Vegas, along with Nicole Richie, to wish Adele a happy birthday and sing the "Easy On Me" musician's praises. "Happy birthday angel babe Adele. You came into my life a few months before I had Story and you quickly became one of the most important figures in my journey as a new mother." Paul ended her statement by telling Adele she was proud of her and wishing they were back in Vegas. It's clear Adele's definitely warmed up to the idea of entertaining famous friends, her friendship with Academy Award-winning actor, Jennifer Lawrence, definitely garners the most attention. 
How Jennifer Lawrence and Adele Met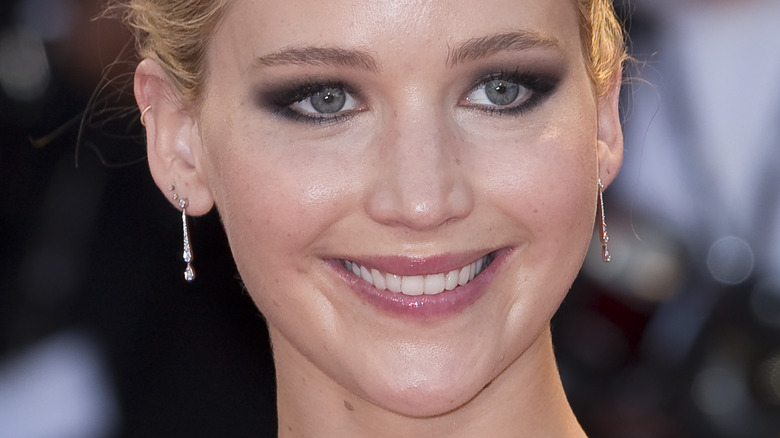 BAKOUNINE/Shutterstock
According to HuffPost, Adele and Jennifer Lawrence quickly hit things off after meeting during the 2013 Academy Awards. That year, Adele graced the stage to perform her Academy Award-winning song, "Skyfall," which she sang for the "James Bond" soundtrack. Meanwhile, Lawrence won her first Academy Award for her role in "Silver Linings Playbook," a dramatic love story starring  Bradley Cooper, Julia Stiles, and Chris Tucker. 
Despite the night being a momentous occasion for both starlets, they still found time to strike up a friendship, which the pair may be able to thank Lawrence for. In 2016, Time honored Adele as one of the 100 most influential people, prompting Lawrence to recount the events that led to their first meeting. "I remember sneaking backstage while she performed 'Skyfall,' trying to squeeze a ball gown past a pile of ropes and cables just to get a little closer," wrote the "Hunger Games" star. "See her from another angle as if to peek behind the Great Oz's curtain." 
She also described Adele as a "gift" and an "international treasure. With that said, it would be a couple of more years before the new friends were photographed out together at The Waverly Inn. Around that time, Lawrence supported Adele's Radio City Music Hall performance. "Adele is the most universally accepted as the best... I've never seen anything like it... She's unbelievable," she told Z100 (per People). 
Jennifer Lawrence took Adele to a drag bar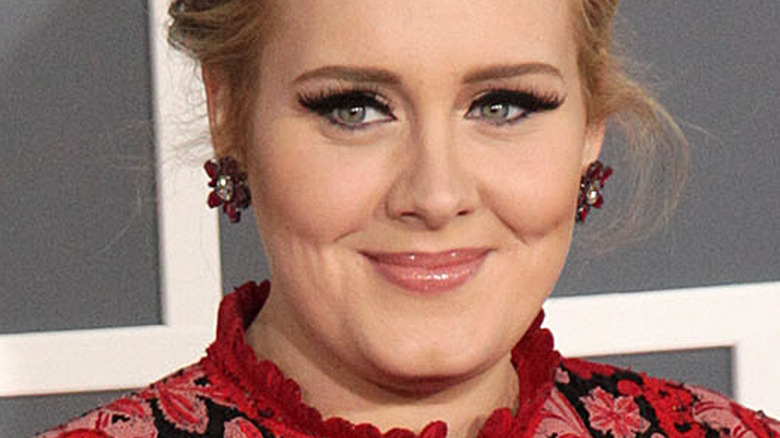 DFree/Shutterstock
Over the years, Adele and Jennifer Lawrence have been photographed out and about together on numerous occasions. Once, Adele even snapped a photo of herself and Lawrence while out protesting for women's rights and posted it to her Instagram. 
Their most recent public outing (that the paparazzi caught) occurred in 2019 when the fast friends popped up at a drag bar called "Pieces" in New York. Based on multiple writeups and social media commentary, Adele and Lawrence had a wild night as they celebrated Lawrence's engagement to Cooke Maroney. 
Page Six reports that Adele participated in a game of musical shots and playfully tackled Lawrence once she lost. "That time #JLaw tackled @Adele for loosing musical shots at my show!" Brita Filter, who worked in the bar, tweeted. "This ain't the hunger games henny. Lol."
 According to The Sun, Adele also hopped on the mic and congratulated Lawrence on her engagement. "Hi my name's Adele," the singer enthusiastically greeted the crowd. "Lawrence's f***ing engaged!"  Ahh, it's always nice to have the support of your friends.