Nicki Minaj Doesn't Hold Back On Britney Spears' Ex Kevin Federline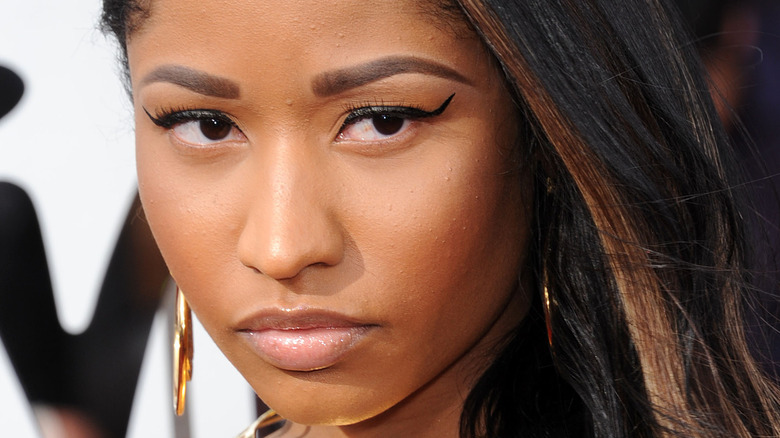 DFree/Shutterstock
Britney Spears hasn't had the chance to celebrate married life as she should. In the weeks following her wedding to longtime fiance Sam Asghari, Spears has been inundated with attacks from her ex, Kevin Federline. In August, Federline said in an ITV interview that the two sons he shares with Spears, Preston, and Jayden, have chosen to "distance" themselves from their mother. "The boys have decided they are not seeing her right now," he explained. "It's been a few months since they've seen her. They made the decision not to go to her wedding."
Federline also claimed that the nude photos Spears has become accustomed to posting made the boys uncomfortable and created tension between her and her sons, per Daily Mail. "I can't imagine how it feels to be a teenager having to go to high school," he said. Spears fired back with a statement via a since-deleted Instagram Story. "It saddens me to hear that my ex-husband has decided to discuss the relationship between me and my children. As we all know, raising teenage boys is never easy for anyone," she reportedly wrote, per USA Today. "It concerns me the reason is based on my Instagram. It was LONG before Instagram." Spears' husband stood up for her via his own Instagram Story as well.
Asghari wasn't the only one to come to Spears' defense. In a recent interview, Nicki Minaj took a hard stance alongside the popstar and didn't hold back her feelings about Federline.
Nicki Minaj had harsh words for K-Fed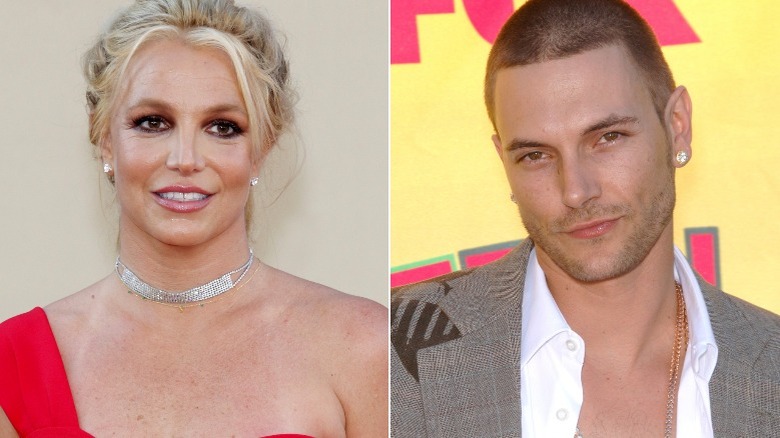 Featureflash Photo Agency & Tinseltown/Shutterstock
When it comes to the seemingly never-ending conflict between Kevin Federline and Britney Spears, there's no confusion where Nicki Minaj stands. The "Super Bass" singer is firmly on Spears' side. "Do you understand what kind of a clown you have to be to be a whole, grown f***ing man, and as soon as you see somebody happy and getting married," Minaj said during an interview with AMP Live. "To do the very thing that you know is going to attempt to break them down?" She was particularly disgusted Federline would stoop so low as to speak to the press.
"Only cowards use the media against a famous person who they once loved," said Minaj. As if doubling-down, in addition to speaking out against Spears, Federline also posted (and then deleted) videos of Spears fighting with Jayden and Preston, per Page Six. "I can not sit back and let my sons be accused in this way after what they've been through," he reportedly wrote. "As much as it hurts us, we decided as a family to post these videos. This isn't even the worst of it."
Minaj had no time for that either. "How dare you," she said during the live. "How dare you encourage this woman's children to be a part of your nonsense. And when they look back, they're gonna say, 'Why, why, why did we do this?' They're kids. They don't know how detrimental this is." Fans will have to wait and see if K-Fed fires back or takes Minaj's words to heart.