Britney Spears Has No Problem Airing All Her Dirty Kevin Federline Laundry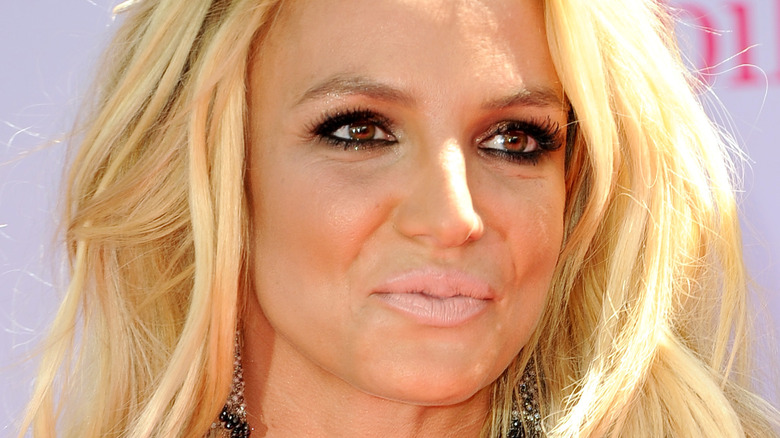 Tinseltown/Shutterstock
Ever since she broke free from her years-long conservatorship, Britney Spears hasn't held back by opening up about the horrible things done to her over the years by people in her inner circle, especially her family.
It was just in early April that she blasted her mother, Lynne Spears, saying that she effectively "ruined" her life, per Us Weekly. A month prior to that, she also revealed to the world that while her father, Jamie Spears, primarily pushed for the conservatorship, it was her mom who planted the idea in his head. The singer also called out her little sister, Jamie Lynn Spears, on social media for using her name for money. The "Zoey 101" actor had recently released a book that detailed what happened between her and Britney in the past, but Britney called Jamie Lynn "scum," wishing that she would stop lying to the public. "I wish the almighty, Lord would could come down and show this whole world that you're lying and making money off of me !!!!" she wrote in a now-deleted Instagram post (via Billboard).
With her newfound freedom, it's clear that Britney is using it to air out her feelings, and this time around, it's her ex-husband Kevin Federline who's taking the brunt of her Instagram rants.
Britney Spears said K-Fed neglected her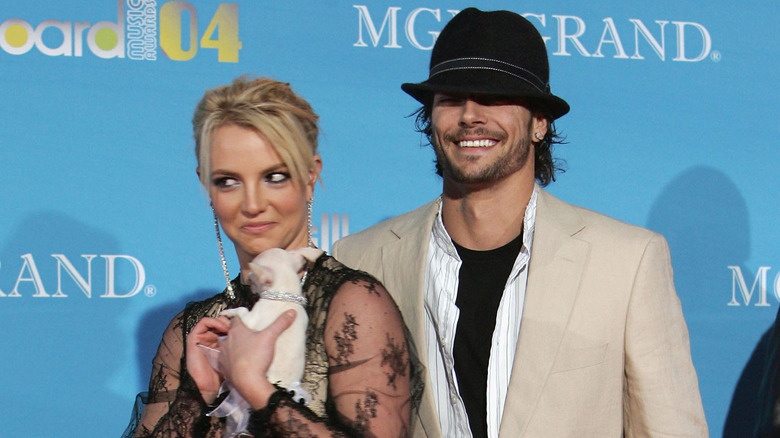 Frazer Harrison/Getty Images
Britney Spears was notably once married to Kevin Federline, with whom she shares two children from their two-year marriage. According to the Netflix documentary "Britney vs Spears," Spears allegedly wrote a statement saying that her lawyers "forced" her to divorce Federline in 2006 after "she went to visit him in [New York] and he wouldn't see her and the children," per The Hollywood Reporter. It was allegedly threatened that if Spears didn't divorce him first, Federline would "do it himself."
Spears' camp never got to verify the legitimacy of the statement, but the singer's latest Instagram post may prove that there's at least some truth to it. "Geez my ex-husband wouldn't see me when I flew to New York with a baby inside me and Las Vegas when he was shooting a video!!!" she wrote, adding that she brushed it off by snacking on pickles and ice, per Hollywood Life. "As the ice hit my tongue, I got a text saying 'If you don't divorce Kevin he will publicly do it to you.'"
Spears went on to say that she has "made my peace with it," so it's likely that she's on good terms with Federline now. In fact, his attorney Mark Kaplan told E! News that K-Fed "wishes her a happy and healthy pregnancy" as the singer is expecting her third child with her fiance, and added that Federline "congratulates her and Sam Asghari as they go through the excitement of planning parenthood together."