This Unexpected Pairing Is By Far The Most Beloved Friendship In Hollywood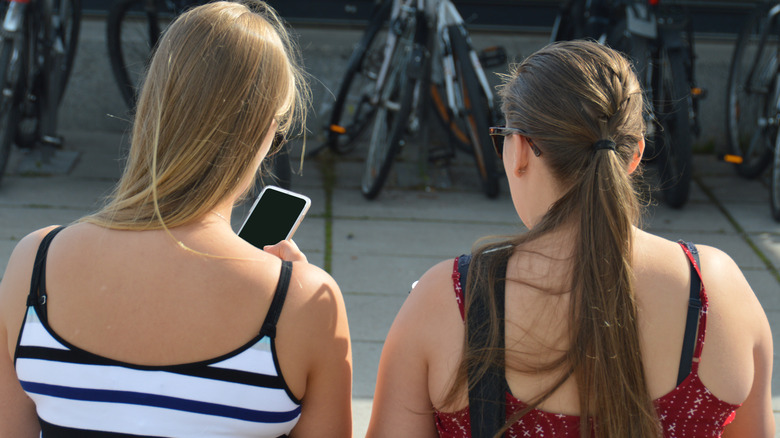 Rittis/Shutterstock
Celebrity BFFs are just like us — they hang out, take selfies, and even vacation together. In a world filled with messy Hollywood drama, some famous friendship pairings stand out above the rest.
Comedians Tina Fey and Amy Poehler have continuously proved that their on-screen chemistry is just as strong as their bond in real-life. The duo met in 1993 while navigating the Chicago comedy scene and have been pals ever since. Poehler gushed over her initial meeting with Fey in her memoir, "Yes Please." "She was sharp, shy, and hilarious," the "Parks and Recreation" star recalled (via E! News). "We took [improv] classes together and sat in the back." The pair went on to co-star in films like "Baby Mama," "Sisters," and "Wine Country." The funny women have also co-hosted the Golden Globes for three consecutive years from 2013 to 2015.
Fey and Poehler clearly have an adorable friendship. However, the two aren't the only famous duos to win over fans, as their top pick for the best celebrity BFFs may be surprising to some.
Fans can't get over Snoop Dogg and Martha Stewart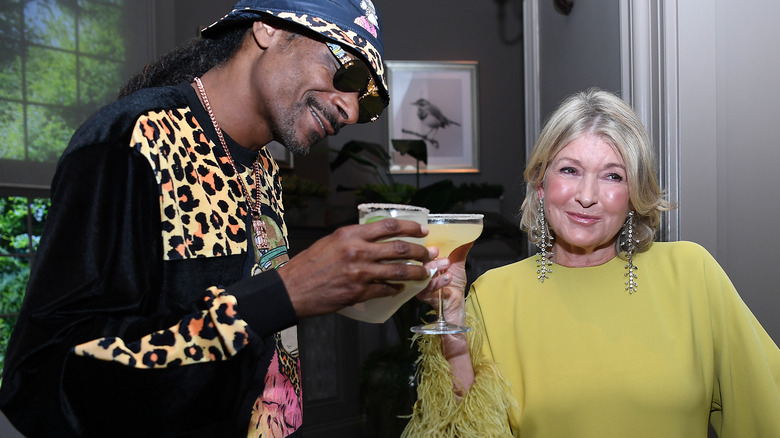 Denise Truscello/Getty Images
We asked Nicki Swift readers to choose their favorite celebrity friendship pairing, and 156 of 582 voters (26.80%) chose the unlikely union between Martha Stewart and Snoop Dogg. The duo met on a 2008 episode of "The Martha Stewart Show" and have been close ever since. They host VH1's "Martha & Snoop's Potluck Party Challenge" and have shared insights into their friendship on social media. They have also seemingly inspired each other's personal interests. Snoop released his first cookbook in 2018, which included a foreword by Stewart. On the flip side, Stewart recently revealed that she enjoys the buzz she receives from Snoop's "special cigarettes." 
Ben Affleck and Matt Damon claimed the second spot on our list, with 105 votes (18.04%). The actors have been pals since childhood and even won two Academy Awards for their work in "Good Will Hunting." "Friends" co-stars Courteney Cox and Jennifer Aniston round out the top 3, as the real-life BFFs snagged 101 votes (17.35%). The actors have made no secret of their friendship over the years and often gush over each other online. 
In fourth place are Tina Fey and Amy Poehler. The "Saturday Night Live" alums nabbed 100 votes (17.18%). Hollywood heartthrobs Brad Pitt and George Clooney, who worked together on the "Ocean's" films, claimed the fifth spot with 71 votes (12.20%). In last place came famed television journalists Oprah Winfrey and Gayle King with 49 votes (8.42%).