Forensic Expert's Blunt Opinion Sheds New Suspicion In Kobe Bryant Crash Trial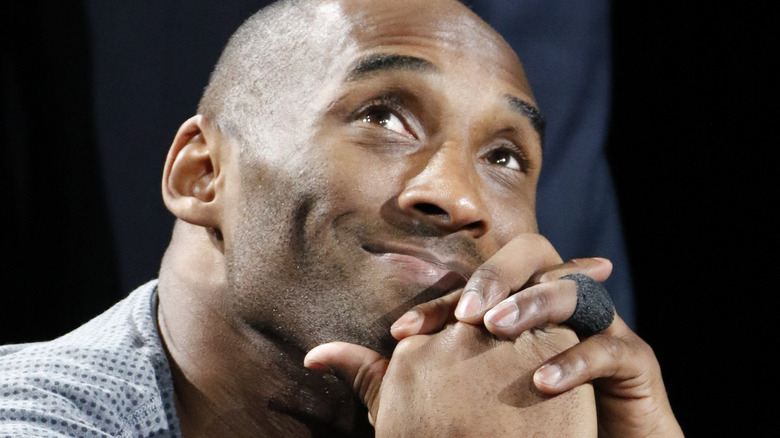 Ronald Cortes/Getty Images
It has been an intense and emotional week for Vanessa Bryant, who is expected to testify against the Los Angeles County Sheriff's Department and Fire Department officials for sharing gruesome photos of her husband Kobe Bryant and their daughter Gianna's remains. 
According to a Nicki Swift courtroom reporter, Luella Weireter, wife of Los Angeles Fire Department Captain Cody Weireter, took the witness stand on August 12, and her gripping testimony made Vanessa break down in court. Luella is the wife of Cody Weireter, a captain at the LAFD, and she recalled attending the Golden Mike Awards in 2020 just a few weeks after the crash. Luella — who also lost her cousin Keri Altobelli in the accident — alleged she witnessed Fire Capt. Tony Imbrenda flaunting the horrifying photos of the victims' remains. "I can't believe I just looked at Kobe's burnt up body and now I'm about to eat," she claimed Fire Fighter Specialist and fellow attendee Sky Cornell ghoulishly quipped. Additionally, retired LAPD Lieutenant Adam Bercovici seemingly confirmed sharing sensitive photos throughout the police department is a disturbing common occurrence. He bluntly stated, "The more graphic, the better," per our Nicki Swift court reporter.
Now, a forensic expert has come forward with even more damning testimony against LA County officials, this time concerning the handling of evidence in this tragic case.
Forensic expert testifies evidence was destroyed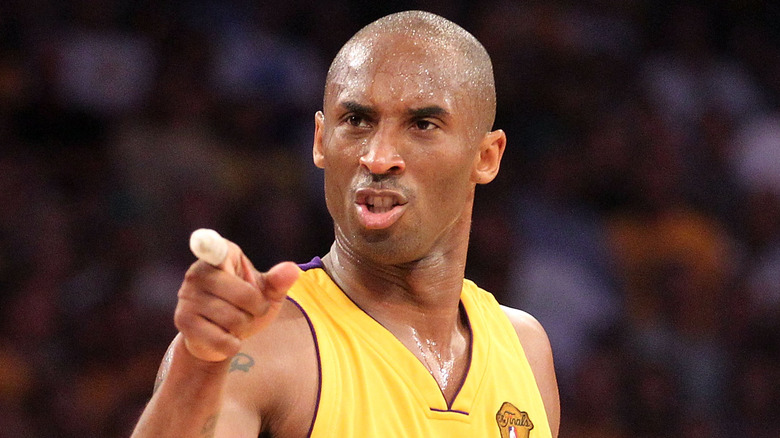 Ronald Martinez/Getty Images
David Freskos, the plaintiff's forensics witness, testified on August 17 that the Los Angeles County Sheriff's Department "violated fundamental forensics principles" when responding to a complaint from Rafael Mendez Jr., who witnessed Deputy Joey Cruz showing off crash scene photos at a California bar. Capt. Jorge Valdez investigated the January 29, 2020, complaint, but, as Freskos concluded, "a complete investigation could not be carried out" due to Sheriff Alex Villanueva directing those tied to the incident to delete the photos immediately, per Nicki Swift's reporter. As such, the investigation into sharing crash site photos became more difficult and nearly impossible from a forensics standpoint, Freskos testified.
Freskos further analyzed the findings of Kroll Associates, the firm which conducted the forensic investigation. Kroll couldn't find any photos of human remains on any of the suspected devices, leading Freskos to believe the evidence was permanently destroyed. Out of the 11 deputies ordered to turn in their phones, nine bought new devices, which made the recovery process harder. Per Nicki Swift's court reporter, Freskos testified Cruz had his phone "wiped or reset to factory settings" before turning it in. What's more? Former Fire Captain Brian Jordan handed over his work computer missing its internal hard drive, per the findings. 
Ultimately, Freskos stressed the importance of immediately preserving and making forensic copies of devices in these situations. However, the defense team argued this is an "aspirational" scenario, stating LASD was under no obligation to order deputies to turn in their devices.
Fire Captain downplays accusations about grim photos
Josh Lefkowitz/Getty Images
Following David Freskos' testimony, Fire Capt. Tony Imbrenda, who toured the impact site on January 27, 2020, testified it's standard practice to delete photos when dealing with a big incident, citing the example of a widespread wildfire, as Nicki Swift's courtroom correspondent reported. Otherwise, things can get quickly become "unmanageable" with all of the info being sent to him. 
Imbrenda also testified about the "three to five photos" he took of the Bryant crash site, claiming he did so in case he had to answer any questions about the incident, as he was one of the public information officers tasked with updating the media. He said the snaps depicted the overall accident scene, some of which might have happened to contain smaller human remains mixed in with debris. Imbrenda said larger body parts were covered with white sheets, so someone would have to lift the blanket to take photographs of the remains, per Nicki's reporter.
Perhaps more importantly, Imbrenda denied his girlfriend enthusiastically encouraged Luella Weireter, the wife of Fire Captain Cody Weireter, to come look at gory crash site photos on the night of the Golden Mike Awards in February 2020. "Maybe she was mistaken," he said of Luella's account. Imbrenda said he only showed crash site pics on his phone to the fellow firefighters at the party, saying they were all "talking shop together" about how to handle a large crash site. He also denied having grisly photos of Kobe Bryant on his phone, and disagreed firefighter specialist Sky Cornell made a crude joke about it. "I don't know how that could be true," he said.