What's Really Going On With Selena Gomez And Tyga?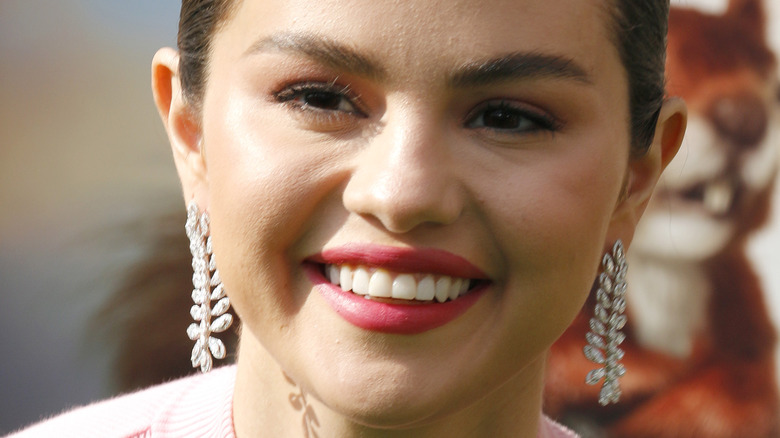 Tinseltown/Shutterstock
Erm, is Selena Gomez loving Tyga like a love song? Both had enjoyed some high profile relationships over the years, with Gomez famously dating Justin Bieber on and off between 2010 and 2018, before enjoying around a year-long romance with The Weekend. Prior to those forays into the dating world, she was also romantically linked to Taylor Lautner, Nick Jonas, and even DJ Zedd. Gomez sure knows how to find herself an eligible bachelor, that's for sure!
As for Tyga, he, of course, dated Kylie Jenner for around four years between 2014 and 2017 until she went on to find love (and welcome two kids!) with fellow rapper Travis Scott, but "The Kardashians" star isn't the only famous face he's been linked to over the years. Also reportedly in the Tyga dating pool? Iggy Azalea, Tammy Hembrow, and, of course, the mother of his son, Blac Chyna.
But can we now add Gomez to the list of stunning famous beauties to have enjoyed a date night with the "Ayo" hitmaker? Well, he was in attendance when Gomez turned 30 with a big birthday bash in July, according to Page Six, but you may want to "Slow Down" on those dating rumors.
Selena Gomez and Tyga aren't dating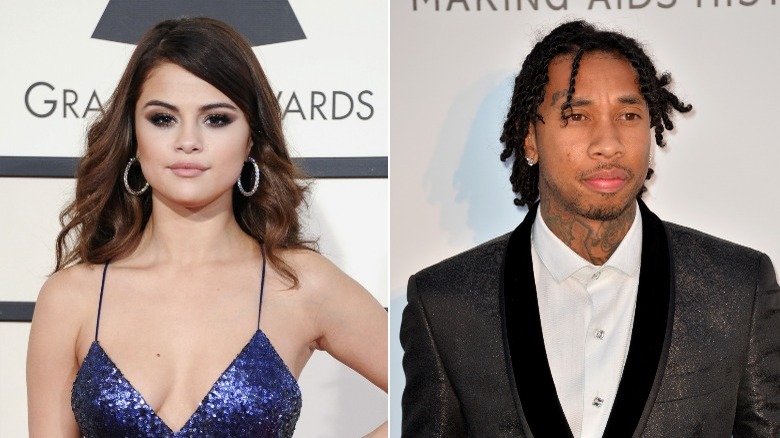 Tinseltown & Featureflash Photo Agency/Shutterstock
Selena Gomez was spotted leaving the same bar as Tyga on August 17, exiting the celebrity eatery The Nice Guy in the early hours of the morning — but don't think this is a late night romantic connection. Though it looked like the two might have been trying to keep a romance on the down low after TMZ claimed they left via different doors after closing time, it turns out this was more of a coincidence than a love connection.
A source denied that the two are anything but friends, explaining they actually met up with different people inside, but then ended up sitting together in a group as pals. Another insider doubled down on that notion to Hollywood Life, clarifying, "It's not true. Nothing going on between them at all." Fans even speculated on Twitter that Tyga is actually dating one of Gomez's friends, which is how the two seem to have been running into each other recently.
The Tyga rumors sparked shortly after Entertainment Tonight reported that Gomez was happily single as she turned 30 (you go, girl!) and not seriously dating anyone, but she equally wasn't totally closed off to the idea of a romance. "[Gomez] is more open to love, but she is also very much focused on herself and her work right now. She's in a very healthy place. She is feeling fantastic and very mentally, physically and emotionally healthy," they said. We love to hear it.