How Julia Garner Really Feels About Being Famous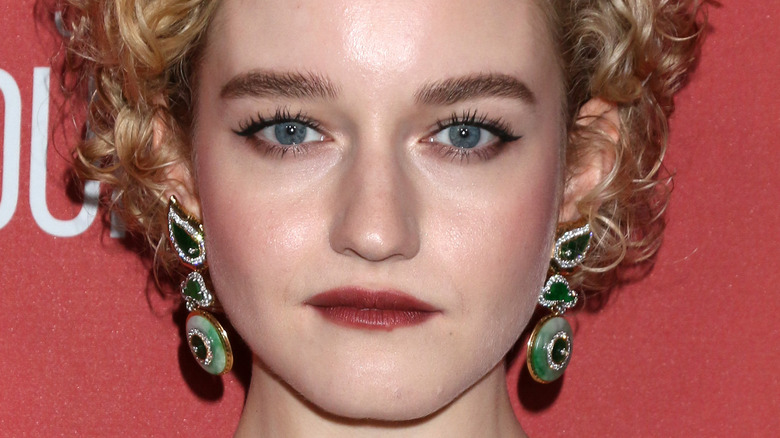 Kathy Hutchins/Shutterstock
Julia Garner has had an impressive rise to the top of the acting industry. The performer first began acting when she was just 14 years old, although she didn't always foresee her long-term Hollywood career path. "That's when I knew I wanted to try [acting] professionally. Before that, I watched movies, always, but I didn't think it was a real job," Garner revealed (via Elle). In spite of this, acting turned out to be the profession Garner was destined for. She began her career with roles in shorts and films, including parts in "The Perks of Being a Wallflower" and "Sin City: A Dame to Kill For." 
A breakthrough role would emerge in 2017, when Garner was chosen to portray Ruth Langmore in the drama series, "Ozark." In 2022, Garner opened up in an Entertainment Weekly discussion about her joy in filming the series. "I could shoot Ozark for the rest of my life, selfishly," Garner said. "The experience got better and better. That does not happen very often."
Although she has voiced her enjoyment related to working on set, there are elements of her successful acting career that Garner is not quite as enamored with.
Julia Garner feels that fame is 'gross'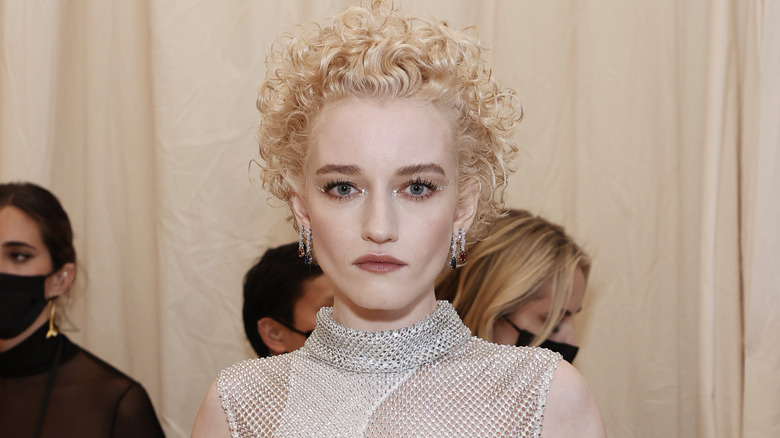 Arturo Holmes/mg21/Getty Images
Fame is not the name of the game for "Ozark" star Julia Garner. She opened up about the subject while being interviewed by The Sunday Times in February. As Garner was discussing her series, "Inventing Anna," in which she portrays real-life fraudster Anna Delvey, she stated the downside of being well-known. "I think it's gross, to be honest," Garner said of fame. "To have it be an unhealthy higher power, I think that's dangerous ... so much so that, look what happened with Anna." 
Garner additionally addressed the peculiar intrigue that society has with the opinions of public figures. "I never thought I had anything interesting to say," Garner said. "It's weird that people are asking you all these questions." Through her recent roles, Garner has certainly earned a great deal of notoriety, as he has won two Emmys for "Ozark" and has received an additional two nominations.
Following her 2019 Emmy win, Garner told Entertainment Tonight she "still can't wrap [her] head around" the accolade. Judging by Garner's impending parts, her star power will likely only continue to grow.
Julia Garner has more high-profile roles lined up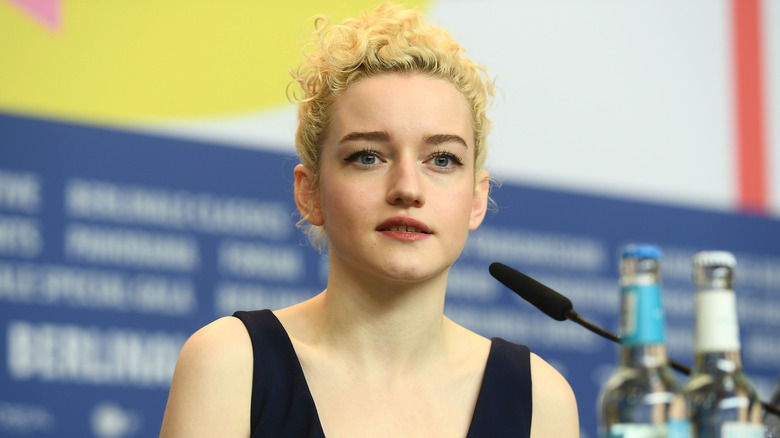 Matthias Nareyek/Getty Images
The next projects on Julia Garner's agenda are sure to continue the actor's positive momentum in Hollywood. As reported by Variety in June, Garner has been selected to portray Madonna in the highly anticipated biopic about the legendary performer's life. The outlet detailed that Madonna herself is set to direct the film, and Garner was chosen for the lead part after an audition process that included more than 12 hopefuls vying for the role.
In addition, Deadline wrote in March that Garner would be taking on a role in "The Royal Hotel," a thriller also starring Jessica Henwick, Hugo Weaving, and Toby Wallace. Prior to the announcement of these upcoming ventures, Garner was said to be starring in "Apartment 7A," a horror film whose storyline has not yet been publicly revealed. Bloody Disgusting, however, has speculated that the movie may be a prequel to an iconic horror flick, "Rosemary's Baby."
With these projects on the way and two Emmy nominations this year alone, Garner is gaining fame for all the right reasons.