Frances Bean Cobain's Heartbreaking Prediction About Turning 30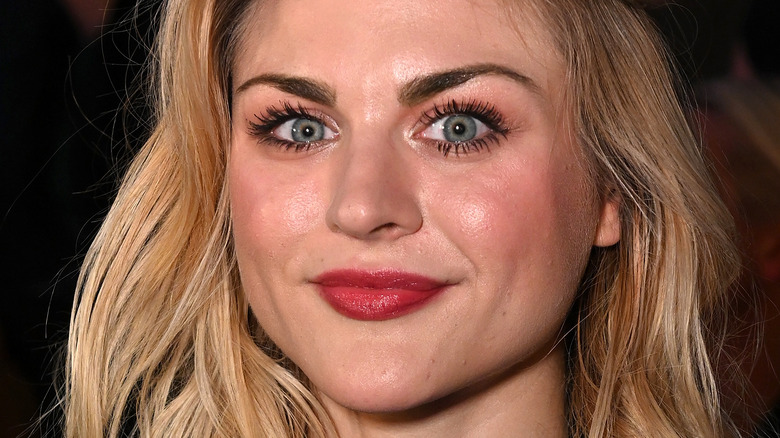 Mike Coppola/Getty Images
Frances Bean Cobain is famous thanks to her folks, Courtney Love and the late Kurt Cobain. According to RadioX, Frances was born in Los Angeles in 1992, and her parents named her after The Vaselines guitarist Frances McKee. Sadly, Frances experienced heartache at a very young age, as when she was just one year old, her father, Kurt Cobain, died. 
When Kurt died, Frances inherited a lot of money from his estate. Blast reported in 2018 that she received around $95,000 a month, and she chatted about it on "RuPaul: What's the Tee?" (via People). "My relationship to money is different because I didn't earn it. And so it's almost like this big, giant loan that I'll never get rid of," she confessed.
Frances has also talked about her famous father and his death on occasion, including in a 2015 interview with Rolling Stone. "Kurt got to the point where he eventually had to sacrifice every bit of who he was to his art, because the world demanded it of him," Frances said of her father's death. "I think that was one of the main triggers as to why he felt he didn't want to be here and everyone would be happier without him." The Nirvana vocalist was famously only 27 years old when he died by suicide, and there was a time in which Frances thought she might follow in his footsteps.
Frances Cobain didn't think she'd make it to 30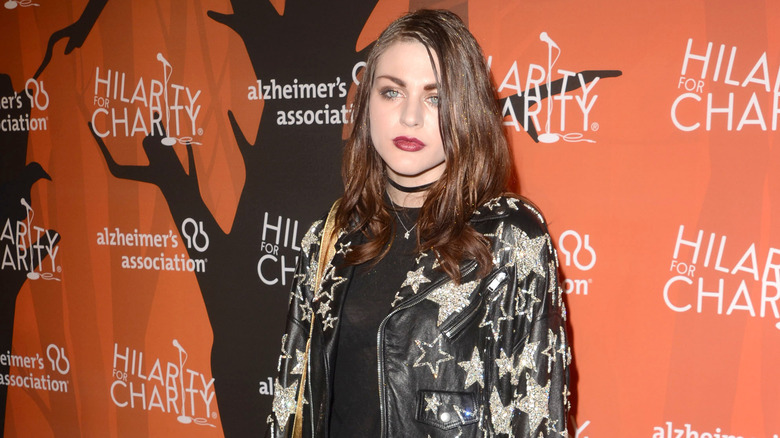 Kathy Hutchins/Shutterstock
Frances Bean Cobain just turned 30 years old, but there came a time when she didn't ever think she'd see the day. The star took to Instagram to share a heartbreaking post on her milestone birthday. "I made it! Honestly, 20 year old Frances wasn't sure that was going to happen," Frances wrote in the caption. "At the time, an intrinsic sense of deep self loathing dictated by insecurity, destructive coping mechanisms & more trauma than my body or brain knew how to handle, informed how I saw myself and the world."
She then seemed to touch on her dad's death, saying that she was born into a life "that seemingly attracted so much chaos" and "the kind of pain tied to grief that felt inescapable." Frances credited an experience that she had on a plane that "catapulted me towards running at this lived experience with radical gratitude" stating that it helped her turn her "pain into knowledge." She ended the post with a quote while sharing with fans how "happy" she is "to be here."
On January 1, Frances shared another Instagram post informing fans why she chose to take a year off from social media. She called the hiatus "exceptionally good for my mental, emotional & spiritual health." Frances also told fans that the social media cleanse made her more "present" in the moment than she ever had been, which was something that she's "deeply grateful for."