Why Did Debbie Matenopoulos Get Fired From The View?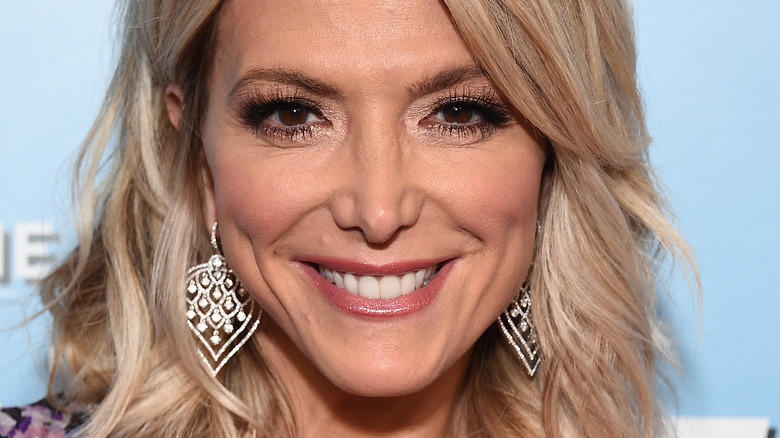 DFree/Shutterstock
"The View" OG Debbie Matenopoulous made television history in 1997 during the show's inaugural season as the youngest member of the panel and a fresh college grad to boot! "That was life-altering and nothing I expected at that time," Matenopoulous revealed during an interview with The Good Men Project about the moment she was tapped for the co-hosting gig. "I said, 'Are you out of your mind? Barbara Walters is going to want me to go work for her?! You must be crazy!" And to Matenopoulos' credit, perhaps they were.
In 1999 the powers that be at "The View" sent the NYU graduate packing. "I remember sitting there and all the blood rushing out of my head," Matenopoulos confessed in an interview for the tell-all book "Ladies Who Punch: The Explosive Inside Story of The View" (via Showbiz Cheat Sheet). "I screwed this up so bad. All I wanted to do was be good for them. Of course, I cried. I was so sad. These people were my friends. Here's the opportunity of a lifetime, and I blew it."
But why exactly was Matenopoulos given her pink slip? The answer may or may not surprise you... 
Debbie Matenopoulos was fired due to ratings
Evan Agostini/Getty Images
That's just showbiz, baby!
According to former executive producer of "The View" Bill Geddie, Debbie Matenopoulos' firing simply boiled down to ratings. "The audience just didn't like Debbie," Geddie told author Ramin Setoodeh for "Ladies Who Punch: The Explosive Inside Story of The View" (via Showbiz Cheat Sheet). "The older people were okay with her. They thought she was an idiot, but it was funny. Younger people didn't see themselves in Debbie."
Still, Matenopoulos couldn't help but take the dismissal personally. "Let's just say I wasn't treated properly," she later told People about her firing. "Those people who were tremendously cruel to me know who they are." Matenopoulos also had a sneaking suspicion her extracurricular activities also had a little something to do with her being let go. "I was young, I was going out to clubs, and at that time it was really intriguing to the paparazzi," she told The Good Men Project. "I was the youngest person in history to be on a daytime show, so for them, they were thinking, 'Oh, she's a loose cannon. At any moment we are going to get something good for the press.'" Case in point: the time she was caught by paparazzi dancing on a table at a dive bar. "I go to the show the next morning and I'm saying 'Hey' to everybody, and literally no one is talking to me, because they know I'm about to get in big trouble," Matenopoulos recalled. Ruh-roh.
Debbie Matenopoulos made peace with her firing
Since then, however, Debbie Matenopoulos has made peace with her firing. "It didn't work out for Lisa [Ling] either after two years. Then they hired Elisabeth [Hasselback] and it didn't work out for her," she said about her predecessors in a candid interview with Allison Kugel. "Something about that was really healing for me. It was sort of a validation and vindication that, 'Wait, it wasn't me. It wasn't me at all.' For a minute you think it's you and you're like, 'Gosh, what have I done? I messed this whole thing up.'"
Then, on October 22, 2021, Matenopoulos returned to her old stomping grounds at "The View" and hammed it up with her old co-host and OG panelist twice removed Joy Behar just like old times. Although Matenopoulos was adamant that her time on "The View" was stressful, she was also willing to give credit where credit was due. "At the end of the day, this was the best experience of my life," she confessed. "Yes, it was so stressful and I was so scared but it truly prepared me for anything. Not just in television, but in life." 
Here's to making lemonade out of lemons!