Is Candace Cameron Bure Close With Her Brother Kirk Cameron?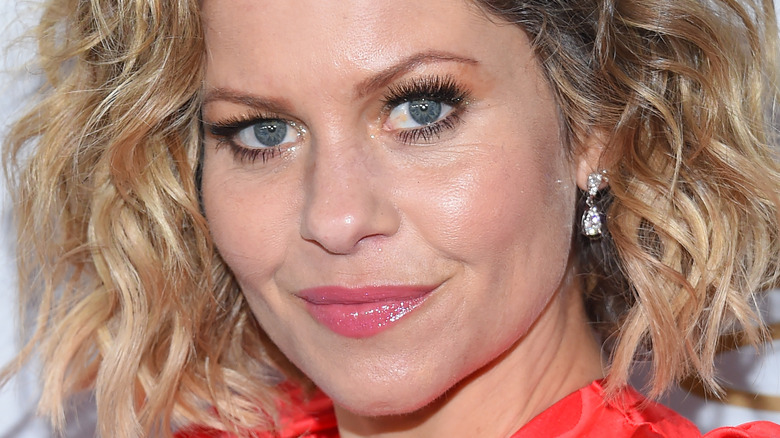 DFree/Shutterstock
There's an old joke about nepotism in Hollywood, and it's partly based in truth. Tinseltown is crawling with the kids of famous parents, actors with famous grandparents, and artists with A-list siblings. Just ask Kate Hudson, Dakota Johnson, or Frankie Grande. But this is by no means a new trend. Just think of Mary Kate and Ashley Olsen, twins who took the '90s by storm. And before the Olsens, Candace Cameron Bure and Kirk Cameron were two of the biggest sitcom siblings of the '80s.
Cameron made it first with a leading role in "Growing Pains," where he acted alongside Leonardo DiCaprio. A couple of years later, Bure landed a starring role in "Full House." Since then, Cameron and Bure have taken different paths. Bure has appeared in Hallmark movies, on "Dancing with the Stars," "The View," and the reboot of "Full House." Cameron, on the other hand, became extremely religious. In 2022, he produced a documentary about the value of homeschooling, as it kept kids away from "dangerous" ideas in public schools, like critical race theory, per Fox. Meanwhile, Bure has been outspoken in her support for Black Lives Matter and Hallmark's efforts to include more LGBTQ-identifying people in their programming, per The Washington Post.
Both deeply religious, Bure and Cameron appear to have vastly different sets of social and political beliefs. As Cameron becomes more outspoken and Bure's career blossoms, many are left wondering how the siblings get along today.
Candace Cameron Bure and Kirk Cameron still work together
While Kirk Cameron may not be in many movies anymore, he's still on TV. You can find Cameron on TBN (Trinity Broadcasting Network), where he hosts a show, "Takeaways with Kirk Cameron," exploring issues facing modern-day Christians. Candace Cameron Bure joined Cameron for an episode in Season 1 entitled "Faith and Family." "Siblings are rivals but not us!" Cameron said as he introduced his sister. He also noted that he was proud of Bure for maintaining her religious convictions in Hollywood with "kindness and compassion." The siblings discussed their faith and its important role in fostering healthy and loving family relationships. "You've encouraged me along the way," Bure told Cameron. "As your little sister, I've watched you and been so proud of you and the way you handled so many things," she said.
Cameron did Bure a solid, too, by joining the cast of "Fuller House" for a guest appearance during its final season. Cameron played himself (Kimmy Gibbler's teenage crush) in the episode, prompting her character to make tough decisions about her on-screen relationship, per Decider.
Bure and Cameron have tried to integrate their religious beliefs into their acting careers. While Cameron might be a little more outspoken about his stances, Bure has followed his lead and tried to only take "family-friendly" roles that promote good values, per Bustle. That's why you're most likely to see her on G-rated sitcoms or Hallmark movies — which she also occasionally produces.
Candace Cameron Bure can't always support Kirk Cameron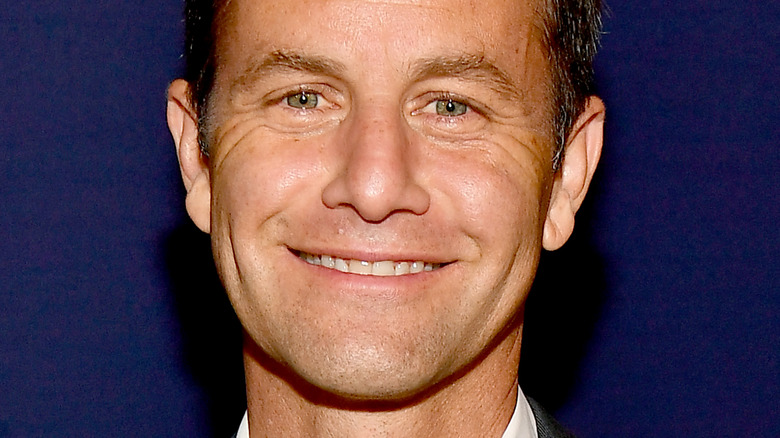 Paras Griffin/Getty Images
Kirk Cameron has dedicated much of his adult life to preaching about Christianity, and that's gotten him into some hot water. For example, during a 2012 interview with Piers Morgan, he claimed that homosexuality was "unnatural" and "detrimental." Years later, his sister, Candace Cameron Bure, got dragged into the drama when Cameron was accused of flouting COVID-19 protocols in order to hold Christmas caroling services.
At the peak of the pandemic, Cameron allegedly encouraged his followers to join him in seasonal (maskless) caroling, despite stay-at-home orders and mask mandates in California. According to the Los Angeles Times, Cameron organized the events as a way to protest COVID-19 laws. Cameron defended his gatherings during an interview on Fox, and with a series of Instagram posts. "Today's government leaders' 'safety rules' of 'no singing,' 'wear your mask at all times' and 'socially distance' seem like they're straight out of a scene from ['The Giver'] about redefining life and reality for the 'safety of the community,'" he wrote.
Despite sharing the same religious convictions, Bure refused to support her brother's dangerous choices. "I did not attend any recent caroling events. Also, I choose to follow the greater guidelines by wearing a mask and social distance when I'm in public," she tweeted after receiving backlash for her brother's reckless behavior. "However, I don't appreciate the vile tweets about my family. I believe respectful dialogue is the key to being heard. Stay safe"