Here's What Chord Overstreet Of Glee Is Doing Today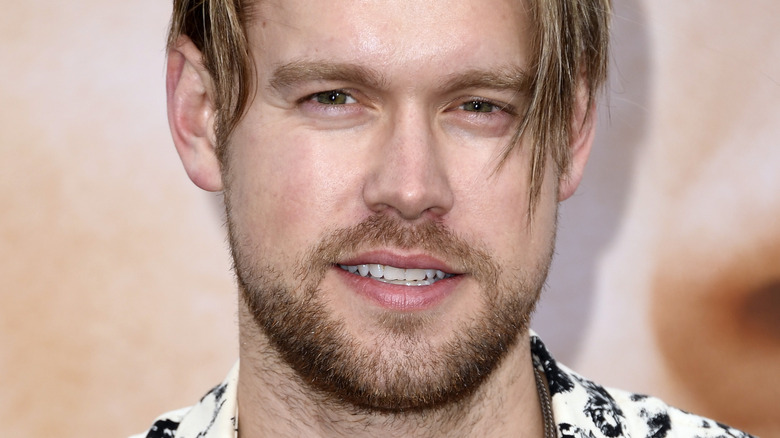 Frazer Harrison/Getty Images
Chord Overstreet is an American actor best known for his role as Sam Evans on Fox's "Glee," which he held on and off from its second season in 2010 all the way until the series' end in 2015. On "Glee," a show famous for its musical bent, Overstreet also got to demonstrate his talent as a singer, with his debut number as Sam, for instance — Travie McCoy and Bruno Mars' "Billionaire" — being immediately well-received by viewers. He quickly became a massive success among the show's audience, with the hashtag #DontCutTheChord trending after it was announced that Overstreet may not return for Season 3 (though he later ended up returning). Overstreet's rendition of "Billionaire" later shot up to the Top 10 on "Glee's" charts, thanks to Overstreet's fan-run campaign, per Mass Live.
However, what has Overstreet been up to since his time on "Glee"? Well, fans might not be surprised to learn that the multi-talented entertainer has a big career ahead of him. 
Chord Overstreet launched a successful singing career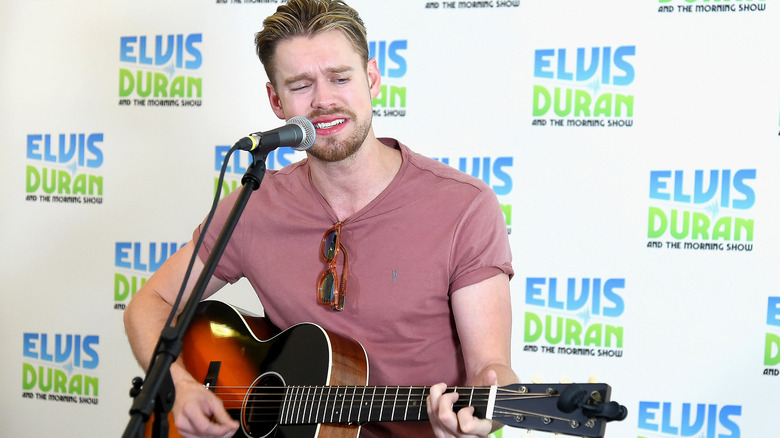 Ben Gabbe/Getty Images
It seems as though "Glee" proved to only be the beginning for Chord Overstreet. In December 2015, a few months after the "Glee" series finale, Overstreet became the first artist to sign onto Demi Lovato and Nick Jonas' newly-founded Safehouse Records, per Teen Vogue. He soon released his debut single, titled "Homeland." The song was well-received, with Digital Journal even saying that Overstreet "sings from the heart and is able to make a strong connection with his listening audience." Since then, Overstreet has released nearly a dozen singles and EPs, with his most recent one being "Stone Man" in 2021. 
When it comes to the show which brought him fame, Overstreet has nothing but positive things to say about how "Glee" affected his musical career. "I became a better singer, I became a better performer, I became more comfortable and more sure of who I am," Overstreet said in a 2017 interview with Billboard. "I learned so much from ['Glee']," he added. "I learned how to perform, I got over stage fright, a lot of these insecurities that a lot of people deal with when it comes to singing in front of people."
He also referred to "Glee" as "bootcamp in the best way" in 2017, per People. "I learned more than I could have ever learned from acting or singing classes," he said. "I couldn't get that experience anywhere else."
Chord Overstreet is currently starring in an AppleTV+ series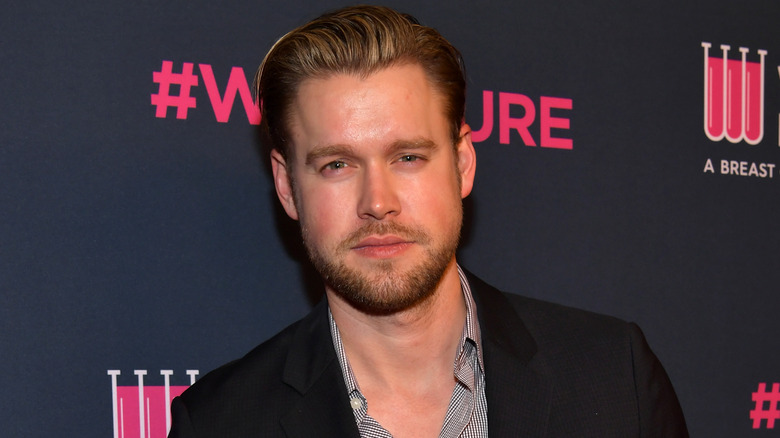 Emma Mcintyre/Getty Images
Although Chord Overstreet has not shied away from demonstrating his singing talents, he has also continued his successful career in acting. While he has appeared as a guest star in Freeform's "The Bold Type" and Quibi's "Royalties" (created by and starring his "Glee" cast mate, Darren Criss), along with voicing a role in Disney's "Pickle and Peanut," per IMDb, his most notable role since "Glee" is arguably his role as Chad Davies in the ongoing AppleTV+ series "Acapulco," a comedy series set in the '80s in the eponymous Mexican city. Per Rolling Stone, Overstreet's Chad is the privileged American boyfriend of Julia (Camila Perez), who is the love interest of the main character, Máximo Ramos, portrayed by Eugenio Derbez. 
In addition, Overstreet is set to appear in "Falling for Christmas," a Christmas-themed Netflix film in which he will star alongside Lindsay Lohan. It is set to be released in late 2022. 
Naturally, when it came to acting, Overstreet also saw a lot of value in what "Glee" taught him. "It was kind of like a college education," Overstreet, who was 21 when he started on "Glee," told Backstage in 2021. "It was pretty much getting thrown into a machine — a well-oiled machine that's working. You have to catch up, and you have to learn really quick to just keep up."