Here's How To Watch The 2022 MTV VMAs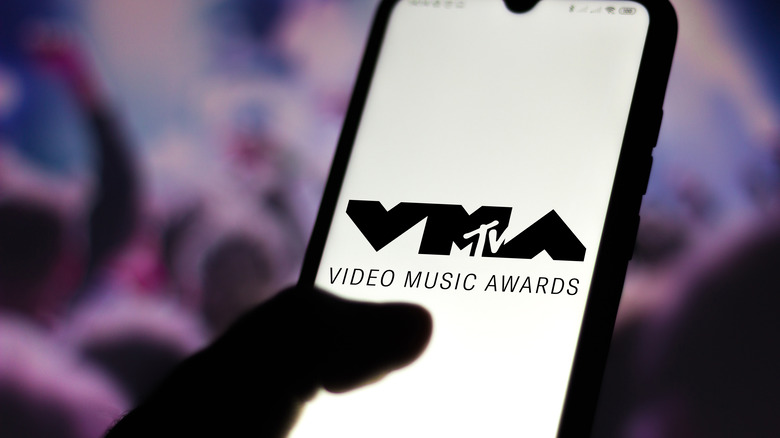 rafapress/Shutterstock
One of the biggest nights in music is just around the corner. It's almost time for the 2022 MTV Video Music Awards, and we have the scoop on how you can tune in.
Fans have always been looking forward to the VMAs, and this year is no exception. After all, a handful of the most iconic moments in music happened during this very awards show, including the infamous Kanye "Ye" West-Taylor Swift upstaging moment, the Britney Spears and Madonna kiss, the Miley Cyrus twerk-packed performance, Lady Gaga's meat dress, and that one time Ye proclaimed that he was going to run for president of the United States. It's been a while since something controversial happened on the VMAs stage, so will 2022 be the year that ends the drought?
We guess we just have to keep our eyes peeled to find out if anything as thrilling would ensue. The good news is there are plenty of ways to stream the highly-anticipated awards show, and you don't necessarily have to own a TV to watch.
You can watch the 2022 VMAs on cable or online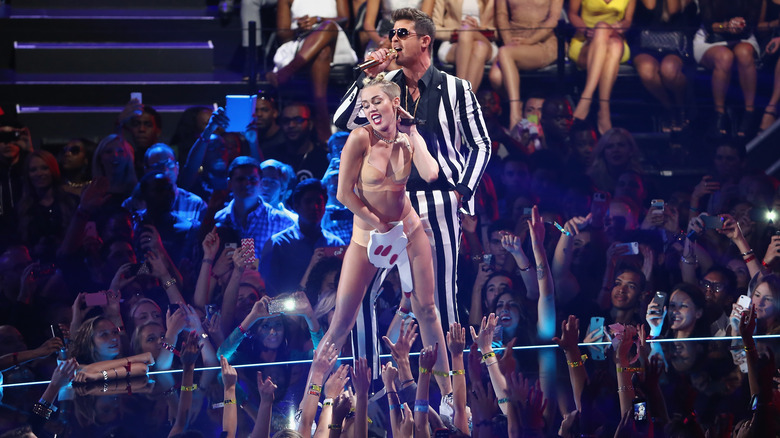 Neilson Barnard/Getty Images
You have tons of options when it comes to watching the 2022 MTV Video Music Awards. If you happen to still own a TV in 2022, you can catch the televised broadcast on August 28 at 8 p.m. E.T. on a number of channels: MTV, the CW, BET, BET Her, CMT, Comedy Central, Logo, MTV2, Nickelodeon, Paramount Network, Pop, TV Land, and VH1 (per Rolling Stone). But if you've cut the cord, you can stream the show on Hulu+ Live TV and YouTube TV. Streaming pros would know that these streaming sites almost always offer free trials, so you can pretty much hack it if you don't mind jumping through additional hoops.
In case you don't want to miss out on anything or if you're just itching to find out what your favorite pop stars are wearing, you can tune into the pre-show that will air in real-time starting at 6:30 p.m., per Variety. It will also be available on MTV's official Twitter page starting at 6:15 P.M., and there, you can get the scoop on red carpet fashion (who's wearing who?) and reviews of the nominees.
What to expect at the 2022 MTV VMAs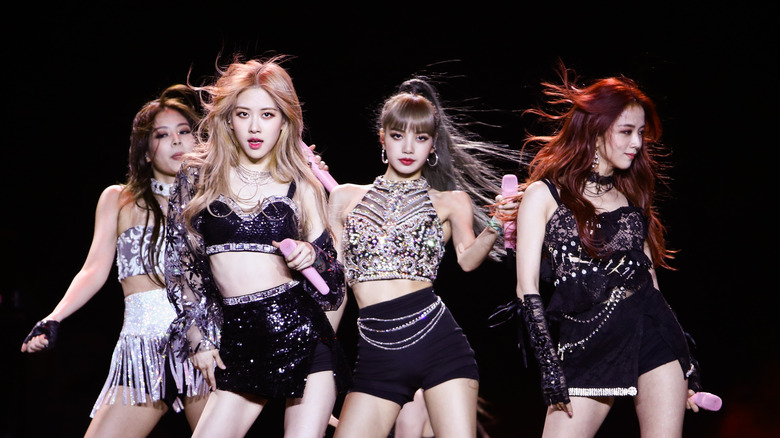 Rich Fury/Getty Images
MTV has a lot of surprises in store for the 2022 VMAs, starting with the hosts. There will be three emcees this year: LL Cool J, Nicki Minaj, and Jack Harlow. It may seem like a random bunch, but whatever gets you, viewers, right? According to MTV, they will be taking on "a new and unique approach in contrast from the traditional 'host' gig seen in previous years," so it would be interesting to see how exactly different this year's hosting would be.
USA Today also notes that viewers can expect performances from today's hottest stars, including Lizzo, Måneskin, Anitta, J Balvin, Marshmello x Khalid, Panic! At the Disco, Kane Brown, and K-Pop superstars BLACKPINK. As for who will take home a Moon Man? Your guess is as good as ours! Jack Harlow and Kendrick Lamar clinched seven nominations each, with Doja Cat and Harry Styles having six.
Since the VMAs are primarily fan-voted, it's up to you to decide who'll get to win the coveted Moon Man award. Head on over to this site to get your votes in!