What Hurt Justin Theroux In His Divorce From Jennifer Aniston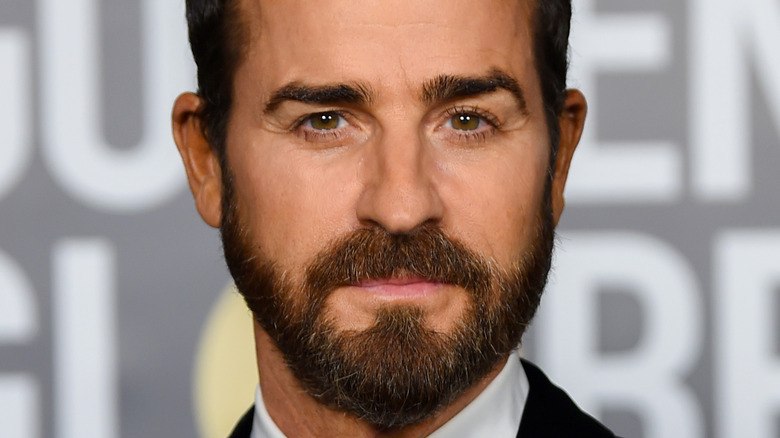 Dimitrios Kambouris/Getty Images
Jennifer Aniston and Justin Theroux used to be one of those Hollywood power couples you thought would never break up — until one day, the couple released a statement saying they had decided to part ways, blindsiding fans altogether.
In February 2018, they issued a joint statement announcing that they broke up but assured fans that it was entirely amicable. "This decision was mutual and lovingly made at the end of last year. We are two best friends who have decided to part ways as a couple, but look forward to continuing our cherished friendship," the statement read (via USA Today). "Above all, we are determined to maintain the deep respect and love that we have for one another."
Since no one saw it coming, there was a ton of speculation that popped up regarding the reason behind their divorce. Some sources claimed that Aniston got tired of their bicoastal setup, while others wondered if they were just too different. In their statement, the former couple added that fans shouldn't always believe what they read in the tabloids. "Whatever else is printed about us that is not directly from us, is someone else's fictional narrative," they said.
Unlike many Hollywood splits, Aniston and Theroux's divorce wasn't very messy at all. The media and the public still made a spectacle about it, and according to Theroux, it's what he disliked the most about the whole ordeal.
Justin Theroux hated the media frenzy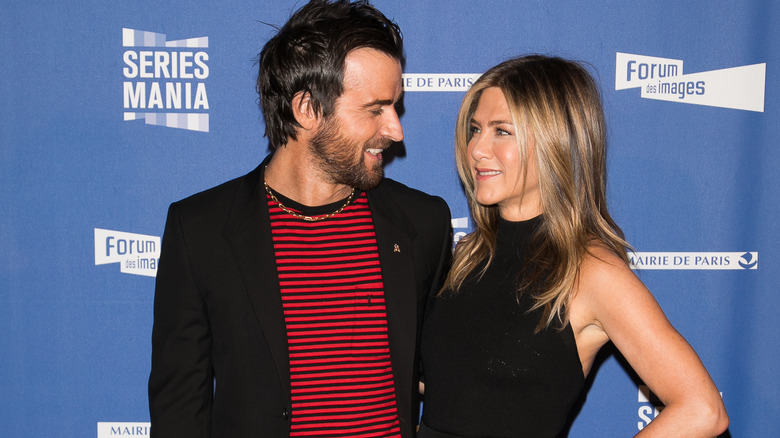 Marc Piasecki/Getty Images
The fact that Jennifer Aniston and Justin Theroux had to include a disclaimer in their divorce announcement just goes to show how much they don't appreciate the media frenzy surrounding them. "Normally, we would do this privately, but given that the gossip industry cannot resist an opportunity to speculate and invent, we wanted to convey the truth directly," a part of their statement read (via CNN).
While they claimed that they made their separation as painless as possible, Theroux couldn't help but criticize the way the public had received the news. "The good news is that was probably the most — I'm choosing my words really carefully — it was kind of the most gentle separation, in that there was no animosity," he told The New York Times in 2018. "In a weird way, just sort of navigating the inevitable perception of it is the exhausting part."
Theroux also admitted that it's the reason why he rarely talks about his relationship with Aniston. He knows that whatever he says, it will only get overanalyzed or twisted into something else. "With the internet, it's too inelegant a machine to accurately carve truth," he said.
Justin Theroux and Jennifer Aniston are friends to this day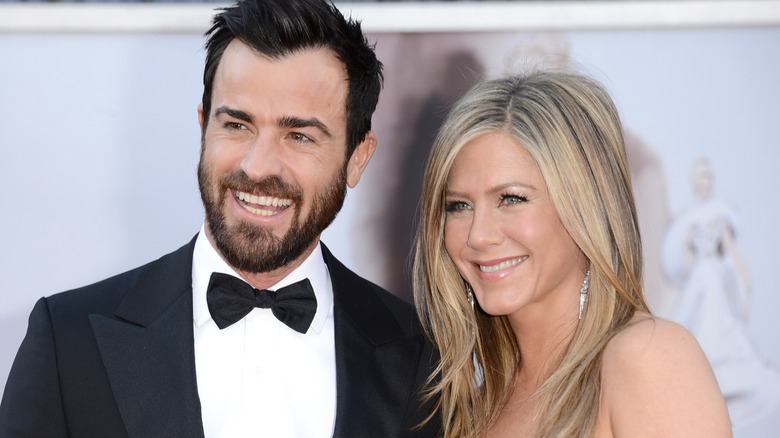 Jason Merritt/term/Getty Images
Media circus aside, Justin Theroux and Jennifer Aniston have managed to forge a friendship that's agreeable to both of them. In the same The New York Times interview, Theroux shared that while they can never go back to the way it was, they consider each other good friends. "It was heartbreaking, only in the sense that the friendship would not be the same, as far as just the day-to-day," he confessed. "But the friendship is shifting and changing, you know, so that part is something that we're both very proud of."
And now there is zero bad blood between them. They even make it a point to keep in touch. "We don't talk every day, but we call each other. We FaceTime. We text," he said in a 2021 Esquire interview, adding that their split wasn't as dramatic as others make it about to be. "I'm sincere when I say that I cherish our friendship. We can not be together and still bring each other joy and friendship ... It would be a loss if we weren't in contact, for me personally."
Even their friends can attest to the fact that what Aniston and Theroux have is admirable. Their good friend Will Arnett told Esquire that no one chose sides when they split. "In a lot of ways, it's kind of seamless," he said. "When you've been with somebody in that way, you'll always be connected. And it's hats off to them for how much attention they give that, and how important it is to both of them to maintain that love."