Richard Simmons Makes Rare Statement Amid Public Interest In His Reclusive Life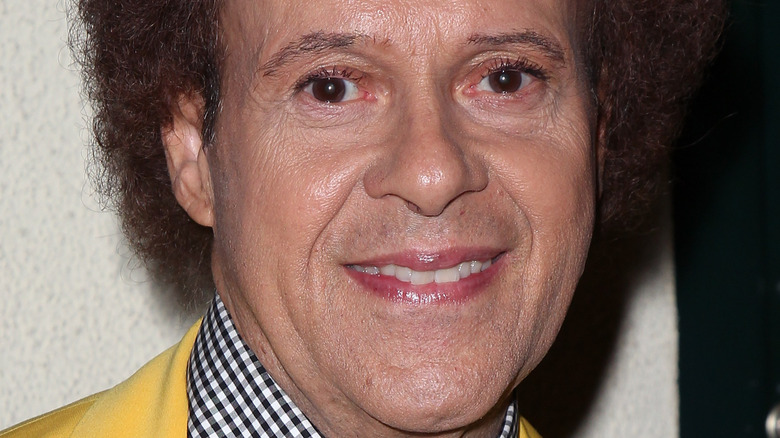 David Livingston/Getty Images
Richard Simmons is speaking out as interest in what's really going on with him continue to swirl. Simmons, who hasn't been seen in public in years, has been subject to plenty of speculation over the years about why he suddenly took a giant step away from the public eye. You may remember some out there rumors claiming he was actually being held hostage in his own home (which he was forced to deny) though the world once again got to gossiping as a new documentary sought to find out more about the reclusive life he chooses to lead today and what inspired it.
The Hulu and Fox streaming special, titled "TMZ Investigates: What Really Happened to Richard Simmons," shed a little more light on why the former flamboyant fitness enthusiast may have decided to live a more personal life. In it, TMZ managing editor Fabian Garcia claimed Simmons supposedly has a birth defect that could be affecting his mobility, claiming, "He was born without a full set of bones in his foot and it causes physical and emotional problems." It was also suggested Simmons may potentially have gained weight as a result of his health issues, which may go some way to explain why he's decided to shun the spotlight after years of enthusiastically teaching others how to get and stay fit through exercise.
Simmons himself didn't speak out in the investigative doc — but he is speaking out now.
Richard Simmons thanked his fans in a heartfelt post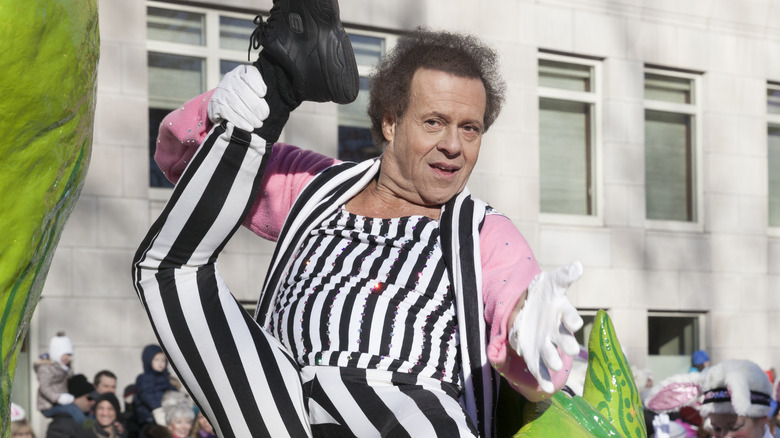 Lev Radin/Shutterstock
Richard Simmons spread the love on Facebook as the world's speculation about his exit from public life hit fever pitch once again. Simmons didn't directly address the documentary (also keeping schtum on if he's watched it), instead keeping things vague on August 24 as he shared an image of a yellow smiley face holding a sign that read, "Thank you." He wrote, "Thank you, everyone, for your kindness and love! Love, Richard."
The upload got quite a few responses from fans looking to share their support, with one person commenting, "I'm so proud of you for taking time for yourself. You've given so much of yourself to the world, and now it's your time." Another told Simmons, "I knew it was you, Richard! You are very much loved, please never doubt that. You have done so much good in so many people's lives. Thank you for all that you have done and are still doing. None of us will ever forget you!"
Simmons spoke about his health back in 2017, joking in a statement issued to People, "Aren't you sick of hearing and reading about me?!" as he shared he'd taken a trip to the hospital. He then touched on all the bizarre rumors suggesting he had been kidnapped or missing, adding, "By now you know that I'm not 'missing,' just a little under the weather. I'm sure I will be feeling good and back home in a couple of days."