How Paris Jackson Completely Turned Her Life Around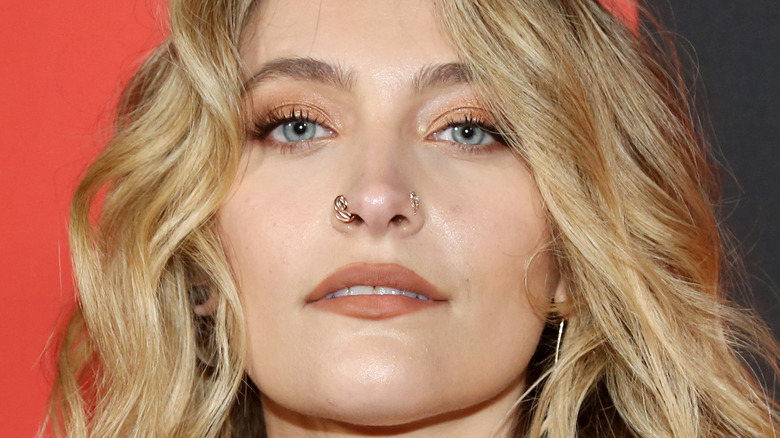 Bruce Glikas/Getty Images
This article contains mentions of self-harm, sexual assault, and suicide.
From the very beginning of Paris Jackson's time in the public eye, her life has been overshadowed by tragedy. As Michael Jackson's second child and only daughter, Paris melted hearts when speaking onstage at his 2009 memorial service, becoming the night's most memorable moment. Surrounded by family, including her Auntie Janet, she put on a brave face in front of millions at just 11 years old. Addressing the in-person crowd as well as viewers around the world, she said, "Ever since I was born, Daddy has been the best father you could ever imagine. And I just want to say I love him so much."
Unfortunately in the years since, Jackson has continued to face her struggles publicly. She began self-harming shortly after her father's death, and attempted suicide several times throughout her teen years. She also experienced sexual assault at 14 and began using drugs. Jackson opened up about her trauma and struggles to Rolling Stone in 2017, saying, "It was just self-hatred. Low self-esteem, thinking that I couldn't do anything right, not thinking I was worthy of living anymore." Later in the interview, she went on to say, "I was going through a lot of, like, teen angst. And I was also dealing with my depression and anxiety without any help."
Thankfully, Jackson is doing much better these days. She released her debut album "Wilted" in 2020, and seems to be channeling that teenage angst into her music. But what was the turning point in her transformation?
Paris Jackson went to therapy and quit smoking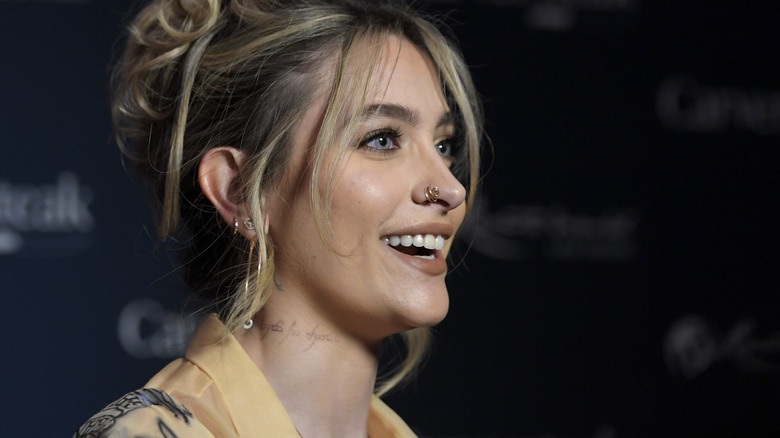 David Becker/Getty Images
While Paris Jackson has chosen to pursue music, modeling, and acting, it's likely that the spotlight would find her even if she didn't follow in her father's footsteps as a performer. In addition to finding a creative outlet for her emotions, she credits therapy with helping her cope with her trauma. In a recent SPIN profile, Jackson said, "When I look in the mirror, I don't hate what I see anymore, and I've grown into self-love ... I try to treat myself kindly." The singer-songwriter continued, "I have some bad days where I'm not as kind to myself as I would like to be ... I don't do anything perfectly, but I try to progress daily."
Jackson has also thrown herself into her hobbies and interests, which include rock climbing, live music, horror and fantasy films, fashion, and social activism. She joined the Black Lives Matter protests in 2020, and previously spoke out against the Dakota Access Pipeline in 2017 that impacted Indigenous water sources. Given her father Michael's history of philanthropy, especially through his Heal the World Foundation in the 1990s, the apple doesn't fall too far from the tree.
Lastly, Jackson has quit cigarettes, and also started waking up earlier. Previously smoking half a pack a day, cigarettes were the last holdover from her addiction struggles as a teen. "I'm the happiest and healthiest I've been," she declared.
If you or anyone you know is having suicidal thoughts, please call the National Suicide Prevention Lifeline​ at​ 1-800-273-TALK (8255)​.