The Truth About Lizzo's Boyfriend, Myke Wright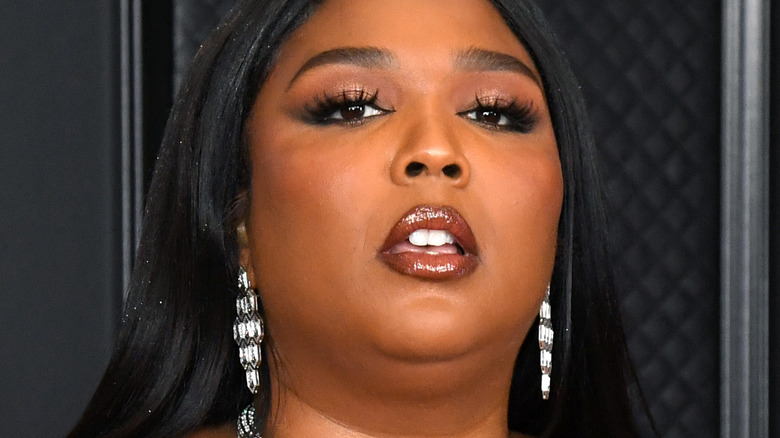 Kevin Mazur/Getty Images
She may have asked Chris Evans to marry her on Twitter, and she may have held hands with Harry Styles at an award show, but there's really someone else that's making Lizzo say "Cuz I Love You" in real life.
In case you haven't heard, the "About Damn Time" singer has a boyfriend — actor and comedian Myke Wright. For the longest time, Lizzo has mostly kept quiet about her dating life, but in February, she told Variety that she was "a little bit" in love, although she declined to say anything more about it. In April, when she made an appearance on "Radio Andy," the singer found herself in the hot seat and was questioned whether or not she was still seeing the lover she refused to name. "Yeah, whatever, yeah," she said with a laugh at the time.
It wasn't until June that Lizzo and Wright made it red carpet and Instagram official. They made their debut as a couple at the For Your Consideration event for Lizzo's Emmy-nominated "Watch Out for the Big Grrrls" reality series. Naturally, fans are curious about the singer's beau, so we're here to give you the scoop.
Lizzo and Myke Wright go way back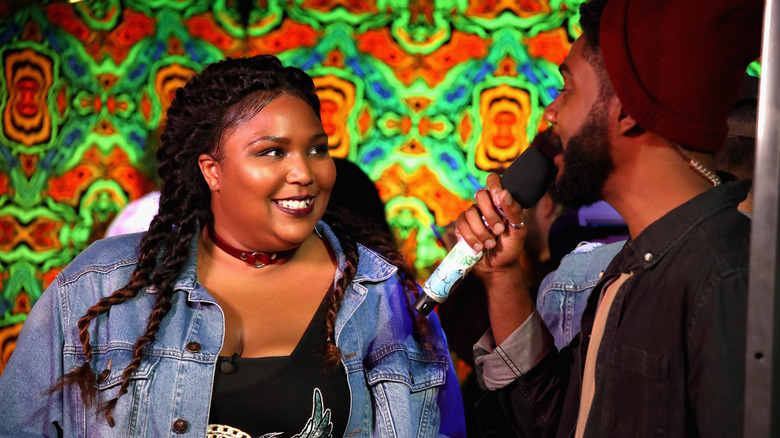 Randy Shropshire/Getty Images
Lizzo and Myke Wright have apparently known each other since 2016. According to People, the two co-hosted MTV's music series, "Wonderland." It's unclear whether they fancied each other then, but they were first linked in 2021, when they were spotted having dinner somewhere in Los Angeles.
Not much is known about Lizzo's lover, but in his interview with VoyageLA, he revealed that he was raised in Detroit. He's also an artist through and through, having attended acting camps and guitar lessons, gone to art exhibits, and more, while growing up. In high school, Wright was said to have formed an all-Black rock band, and now, aside from acting, he also founded a design and innovation company.
To say that Wright is a multi-hyphenate would be an understatement. He even said himself that he doesn't pigeonhole himself in a single discipline. "I believe in always pushing beyond comfort zones. For that reason, many people know me to be specialized in many disciplines," he shared in the interview. "Designing, music production, and acting, just to name a few. I see the connection between all of the different mediums I work in."
Lizzo said her relationship with Myke Wright 'hits different'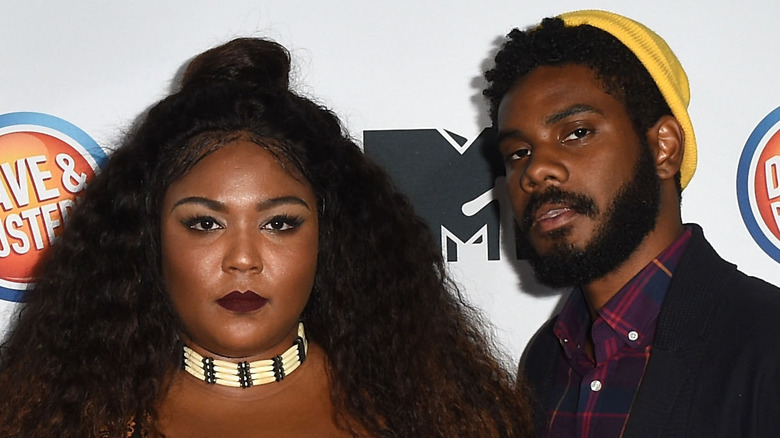 Joshua Blanchard/Getty Images
Lizzo isn't one to divulge much about her private life, but she once said her relationship with Myke Wright is different from her past experiences. She said that Wright loves her for who she is, and he doesn't mind her level of fame.
"I have the most genuine people around me," she said in an appearance on The Breakfast Club. "They don't give a s*** about 'Lizzo' with the chain on. They care about 'Melissa' [her real name], and everyone I'm close with has known me before all of this happened and I think that's important... Even the man I'm with, he knew me before all of this too. We were friends. It hit different when they knew you before 2019." Elsewhere during the interview, she even said she's loyal to Wright. "It's like I just love you. I'm not worried about nobody else. I think that's what we have, which is the most beautiful, pure thing ever."
In her guest appearance on "Radio Andy," Lizzo also confirmed that Wright has been nothing but supportive in whatever she does. "If you have the right person, then no. Not at all, it's not even a factor," she said when asked if her superstardom affects their relationship. "It should be mutually supportive no matter what that person does." We're happy for you, Lizzo!