The Truth Behind Jenelle Evans' Teen Mom Exit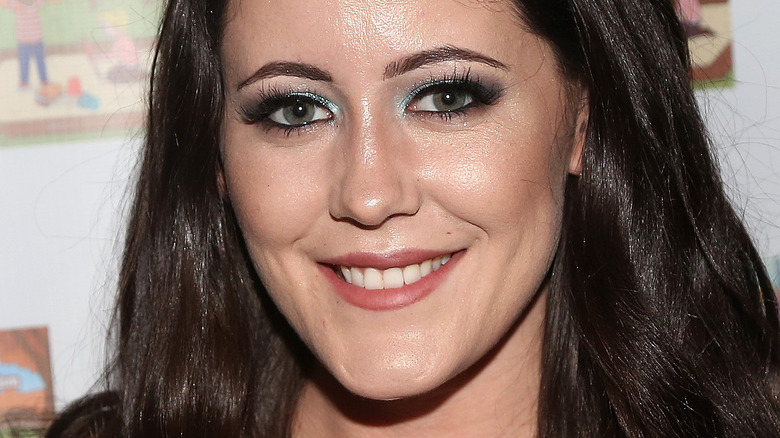 Bruce Glikas/Getty Images
Jenelle Evans had a long tenure on MTV before her exit. The mother of three first appeared on "16 and Pregnant" when she was expecting her first son and her story (and all the drama that came along with it, of course) resonated with audiences so much that she was tapped to join the second season of "Teen Mom."
We have seen Evans grow up in front of our eyes and have witnessed many of her struggles in life, including her involvement in problematic romantic relationships, addiction to heroin, experience with abortion, her string of run-ins with the law, and so much more. In 2018, Evans' husband, David Eason, got the boot from the network after his homophobic tweets from the past resurfaced. "David Eason's personal comments do not reflect the views of MTV," the network said in a statement. "With six weeks left of production on 'Teen Mom 2,' effective immediately, we are ending our relationship with him."
In the same year, Evans expressed frustration over how she couldn't accept any projects because she was locked into a contract with MTV. "Have lots of offers from many different people, but you have to turn them down when you're locked in a contract. #Annoying," she tweeted at the time. Little did she know that, a year later, she would receive the same treatment as her husband.
Jenelle Evans was let go from the show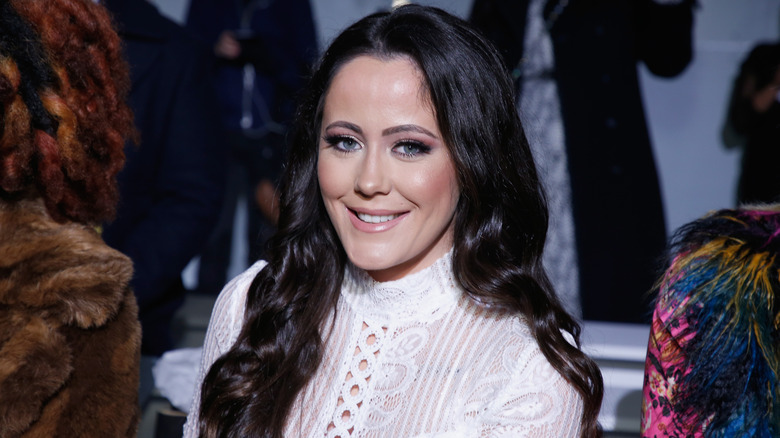 John Lamparski/Getty Images
After David Eason's firing, Jenelle Evans revealed that she was not too keen on filming the show without him. Being away from her husband apparently put a strain on their relationship and Evans wondered if it was still worth continuing starring on the show if it put her personal life in jeopardy. "I'm gonna have to talk to MTV about what the future's gonna hold," she said (via Us Weekly). "When any Teen Mom couple goes and travels, they bring whoever they're married to and I don't have that option and I don't feel comfortable doing that. It's causing issues."
However, it's unclear whether or not she got to voice her concerns, as the network cut all ties with her when it was reported that Eason shot and killed their dog. "MTV ended its relationship with David Eason over a year ago in February 2018 and has not filmed any new episodes of 'Teen Mom 2' with him since," a spokesperson told The Wrap. "Additionally, we have stopped filming with Jenelle Eason as of April 6, 2019 and have no plans to cover her story in the upcoming season."
While she was devastated about her firing, Evans admitted that it was something she had already anticipated. "I was a little bit shocked but I saw it coming," she confessed to Us Weekly. "It's shocking still but I respect their decision and have nothing but love for MTV."
Jenelle Evans will not be returning to Teen Mom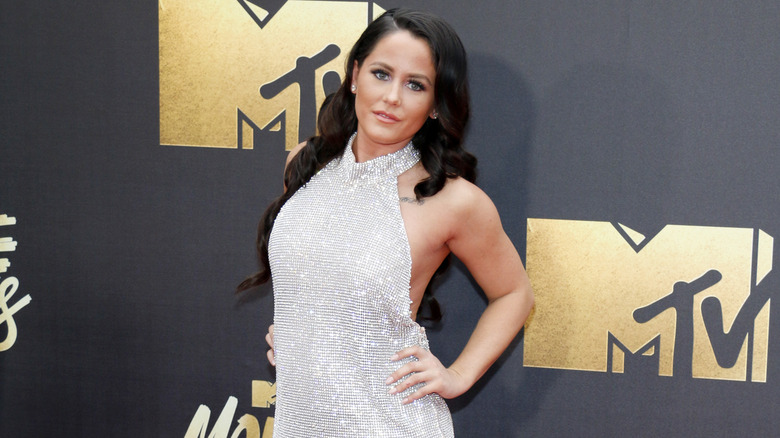 Tinseltown/Shutterstock
Ever since Jenelle Evans left "Teen Mom 2," there has been some speculation that she would eventually return. In April 2020, she even revealed that she had been talking to a producer to discuss her future plans. "My old producer ... would ask about updates [on] my life," she told InTouch Weekly at the time. "[He wanted me] to even send him videos of my daily routines with the kids in Tennessee. I was told they were thinking about putting me back on." But when she told them that she was moving to North Carolina, the show stopped making contact.
Now with "Teen Mom: The Next Chapter" underway, fans can't help but wonder if Evans would be part of it. But Evans herself revealed that you won't be seeing her in the series. Apparently, she wasn't able to reach a mutually beneficial agreement with MTV. "I ALONE decided to decline the terms within the agreement to pursue and further other career choices, based on the terms," she shared with People, adding that there are "no hard feelings" and that she sends the cast "great vibes."
She's not closing any doors, though. "There may or may not be more discussions to this," her manager, August Keen, divulged. "As of right now, we're definitely not doing the show. They need to come to us with a much better offer." She's also reportedly working on a different project, but her team remains tight-lipped about the specifics. "She has a new dynamic series in development, keeping the concept under wraps for now," Keen added.