What Hilaria Baldwin Did For A Living Before Marrying Alec Baldwin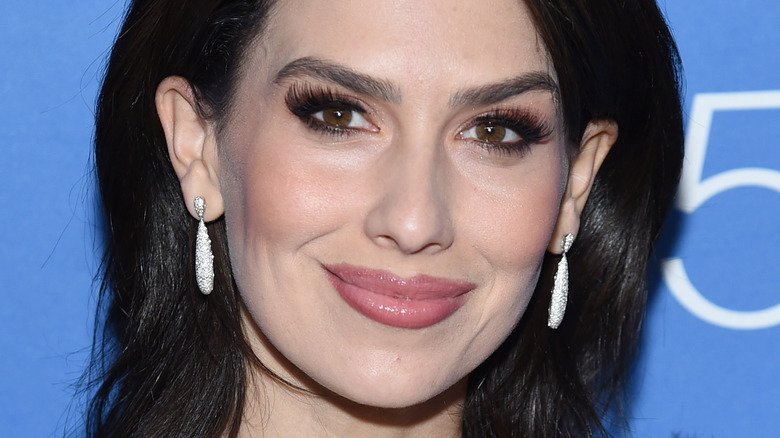 Jamie Mccarthy/Getty Images
Alec Baldwin and his wife, Hilaria Baldwin, are one of the most talked-about couples in Hollywood. The couple regularly posts about one another on social media and talks about their love story in the press, so it's no secret that many are intrigued by the romance. Hilaria and Alec met by chance, and their love story is one for the books. 
In 2019, the "30 Rock" actor took to Instagram to explain how he and his now-wife met. Alec shared a photo of himself and Hilaria locking lips, and in the caption, he gave fans insight into how their relationship began. "8 years ago, I wandered into Pure Food and Wine on Irving Place, on an unseasonably warm February evening," he wrote, adding that he and one of his pals were seated outside when he laid eyes on his future wife. "As I turned to my left I saw a woman who would change my life. Entirely. 8 years today. Thanks for all you've given me. You are a gift."
In an interview with The New York Times, Hilaria told her side of the story, explaining that Alec gave her a business card with his number after the initial meeting and it took her a while to muster up the courage to call him. When she did? She got his voicemail the first time, but she eventually got a hold of the actor and the rest is history. Since their first meeting, Hilaria's life has changed drastically.
Hilaria Baldwin was a yoga instructor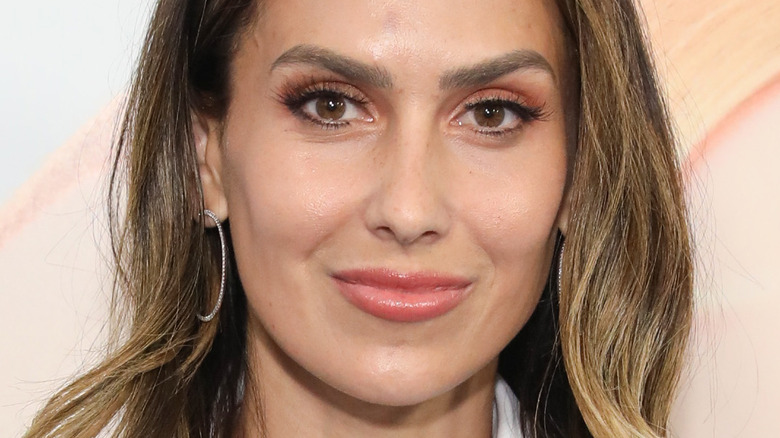 Monica Schipper/Getty Images
Unlike many Hollywood romances, Hilaria Baldwin was not famous before she met Alec Baldwin. But, how did she make a living before she met her famous husband? As most who follow her on Instagram know, Hilaria is a yoga enthusiast and frequently posts photos and videos of herself showing off her best poses. So, it is no surprise that she initially made a living by teaching yoga.
Refinery29 reports that Hilaria co-founded Yoga Vida in New York City's West Village, making a business out of one of her greatest passions in life. After she graduated from New York University, Hilaria opened the studio and hustled, teaching 36 classes a week (if you can believe that). The business did really well, and since co-founding the first studio, Hilaria has opened four locations across Manhattan and Brooklyn. Talk about a successful career in yoga! 
In an interview with Long Island Pulse, Hilaria talked about practicing yoga, explaining why it was so important in her daily life. Initially, she took up dancing, but it was really hard on her body, so she shifted gears to yoga. "Yoga was such an incredible find because it didn't matter so much what I looked like on the outside," she told the outlet. "It was all about how it felt on the inside and doing something good for my body." She even wrote a book about the topic titled "The Living Clearly Method." These days, though, Hilaria's priorities have shifted from work to her ever-expanding family.
Inside Hilaria and Alec Baldwin's brood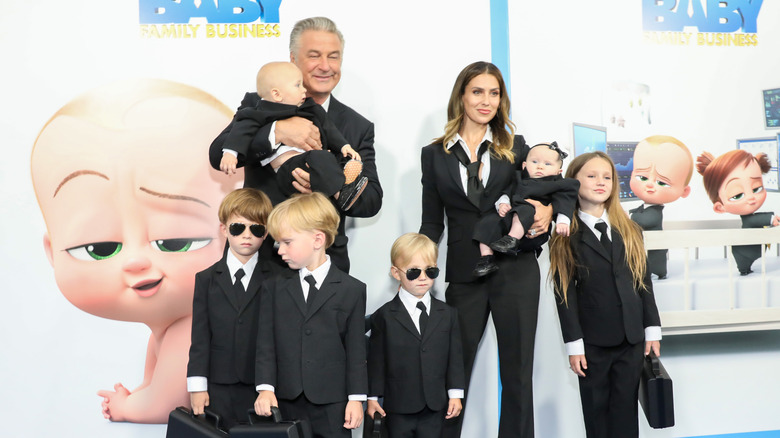 Monica Schipper/Getty Images
Hilaria Baldwin and her husband, Alec Baldwin, have built a great family life. As of this writing, the couple is the proud parents of six children and, in March, they announced they were expecting their seventh child together. Hilaria shared the news on her Instagram, including a video of herself, Alec, and their kiddos. "After many ups and downs over the past few years, we have an exciting up and a huge surprise: another Baldwinito is coming this fall," the former yoga instructor wrote. "We were pretty sure our family was complete, and we're beyond happy with this surprise." Hilaria also told fans that the video captured the moment they told their children that they were gaining another sibling, and it's as cute as can be. "Our new baby is a very bright spot in our lives. A blessing and a gift during such uncertain times," she added. 
As with their love story, the couple's children are one of the biggest parts of their social media feeds, and Hilaria shares plenty of photos and videos of her crew on the platform. There's no doubt that she has her hands full, but she wouldn't have it any other way. "'It must be hard having so many kids'," I hear pretty much daily...true...but it's also this," she wrote alongside a photo of two of her kiddos hugging. "And it's this love that makes the hard moments seem manageable." Love it!