The Sad Truth About Jax Taylor's Relationship With His Mom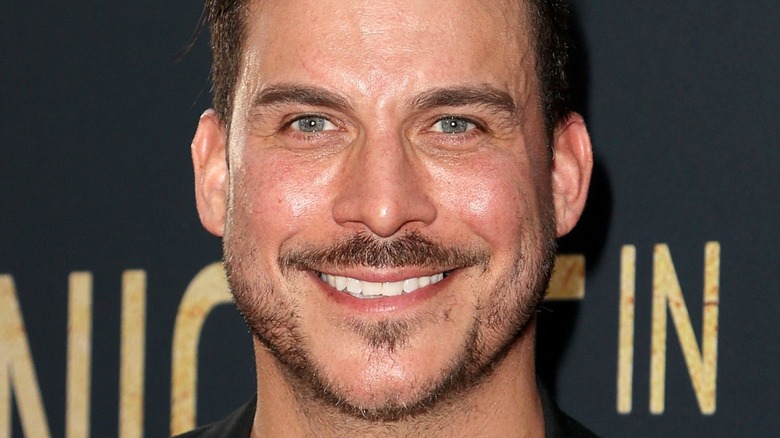 Kevin Winter/Getty Images
It's been a while since Jax Taylor left "Vanderpump Rules" along with his wife Brittany Cartwright, but fans can still remember how much drama he brought on to the show. The self-proclaimed "number one guy" stirred up a lot of controversy over the course of eight seasons, and while he isn't the most likable cast member, no one can't deny his ability to create juicy plot lines.
Taylor's controversies include instances of cheating, showing disregard for authority, and hiring a homophobic pastor for his wedding with Cartwright. His questionable behavior contributed to the overall appeal of the show, but apparently, his off-screen life is marred with drama as well.
In the show, Taylor has repeatedly opened up about his tumultuous relationship with his mother, Marie Cauchi, with whom he was previously close to. Cauchi was noticeably absent from his nuptials, and now we'll get to the bottom of their apparent fallout. What went wrong in the first place? And is there any possibility of reconciliation in the future?
Jax Taylor and his mom stopped talking after his dad died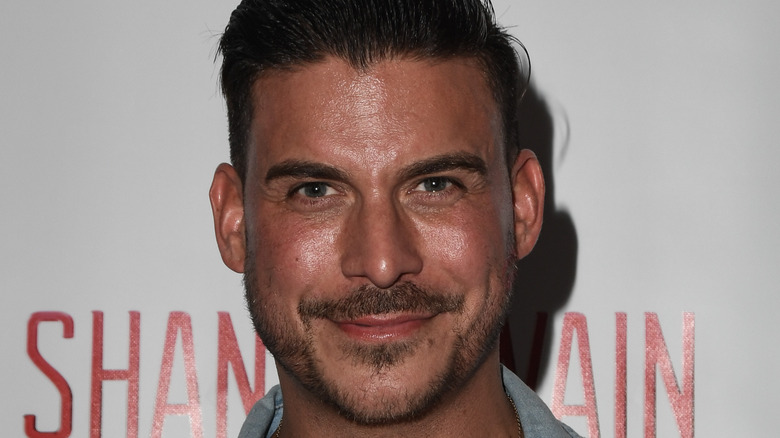 Mindy Small/Getty Images
Jax Taylor and his mom have been estranged for a hot minute now. In a 2018 episode of "Vanderpump Rules," he revealed that they started drifting apart when his dad got sick and stopped talking altogether when he departed.
"I used to be very close to my mom. Everybody's like, 'I love your mom.' We really haven't communicated in the last six months, pretty much since my father passed," he said at the time (via Us Weekly), adding that his mom lied about the true health condition of his dad. "Their marriage was on the rocks; she was talking about leaving my dad about a year before he got cancer. Toward the end, my mom would say, 'Oh, he's fine.' We didn't know he was in ICU; I would have been there in a heartbeat if I knew he was in ICU. I mean, I get it, my mother's trying to protect my sister and I, but I should have been able to say goodbye to my dad."
In his guesting on the "Daily Dish" podcast, though, he said that he's not closing any doors to any reconciliation. He didn't want to get into the nitty gritty at the time, but he expressed a willingness to bury the hatchet. "It's been really tough. It's nothing she did, really... well, I don't know, I don't want to get into it," he said. "I hope in time, God willing, that we can smooth things over. I just don't know."
Jax Taylor is not yet ready to fix things with his mom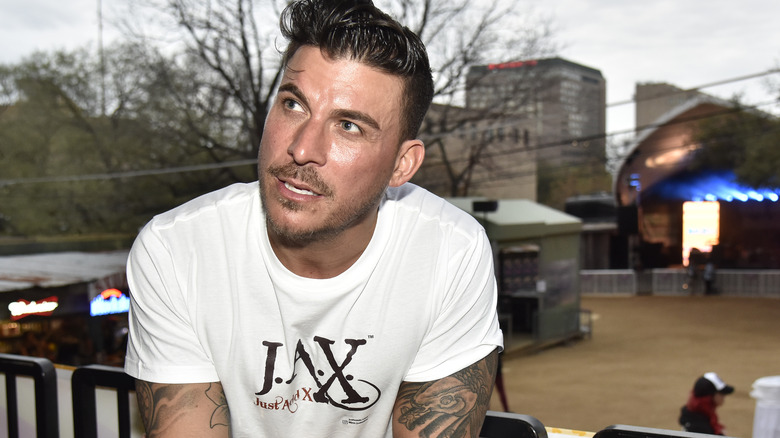 Tim Mosenfelder/Getty Images
While Jax Taylor said that he's willing to mend his relationship with his mother one day, it's not going to happen anytime soon. He confessed that their issues may be more severe than fans think, and it would take him some time to get over it all.
"I still don't talk to my mother so it's almost like I lost both of my parents and I really needed my friends and my family there," Taylor said on "Vanderpump Rules: After Show" in an attempt to offer an explanation as to why his mom was absent in his wedding. "There was so much hurt and there were so many things said [to me]. There were a lot of things said, like below the belt type of stuff, things that you really can't come back from." Apparently, there was a time when his mom told Brittany Cartwright that Taylor didn't deserve her. "Pulling my wife aside at my sister's wedding and saying things to her [like] run away," Taylor dished.
He may be open to reconciliation, but Taylor also said that he'll do it when he feels it's the right time. "Please stop with this, I will handle it when ready, it's taken me a long time to get here, I will handle my family as I please this is my situation not anyone else's," he told a fan on Twitter. "Respect that. It's a lot bigger than you think."