The One Thing That Hurt Ashton Kutcher The Most In His Divorce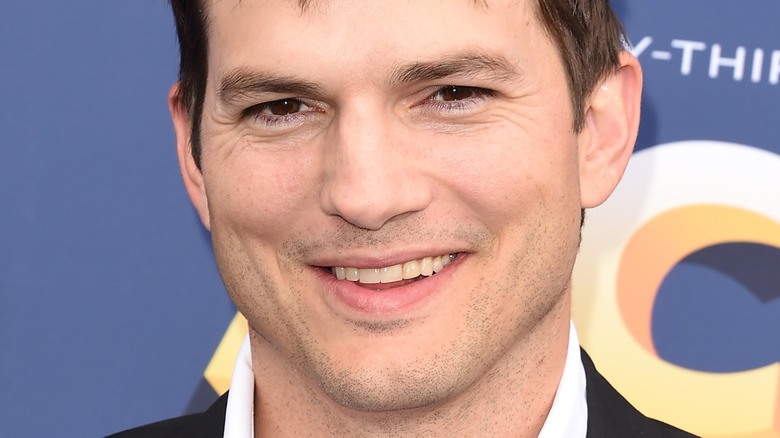 J. Merritt/Getty Images
Hollywood relationships are notorious for having a short shelf life, but once upon a time, many believed that Ashton Kutcher and Demi Moore would be end game. Their romance was controversial from the get-go due to their 15-year age gap, but the two proved age is just a number, and it wasn't a factor when it came to how they made their relationship work.
However, in 2011, six years into their marriage, they announced their separation. "It is with great sadness and a heavy heart that I have decided to end my six-year marriage to Ashton," Moore said in a statement at the time (via People). "As a woman, a mother and a wife there are certain values and vows that I hold sacred, and it is in this spirit that I have chosen to move forward with my life. This is a trying time for me and my family, and so I would ask for the same compassion and privacy that you would give to anyone going through a similar situation." Kutcher also offered a brief statement in a since-deleted tweet, writing, "I will forever cherish the time I spent with Demi. Marriage is one of the most difficult things in the world and unfortunately sometimes they fail." 
After the divorce, Moore was vocal about how tough things were for her when they split, while Kutcher mostly kept to himself. However, he once revealed that, following the separation, he made an effort to reflect on his actions in an unconventional way.
Ashton Kutcher went into self-induced isolation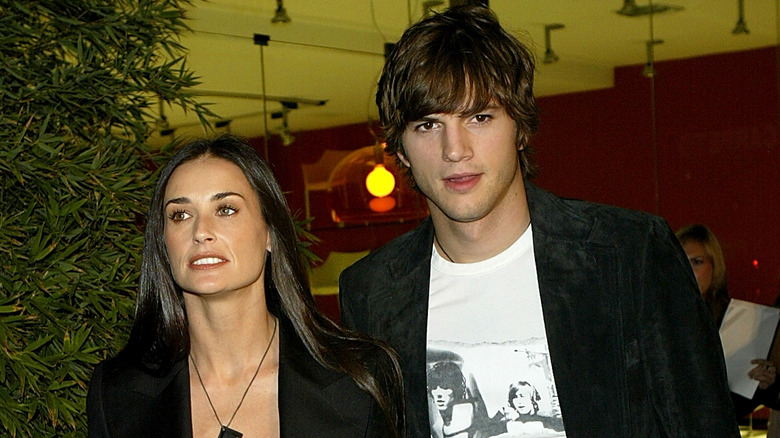 Carlo Allegri/Getty Images
People deal with divorce in different ways, and in Demi Moore's case, a source said that it destroyed her self-confidence. "Separating from Ashton was just a nightmare for her. It took her years to get over it," they told People. "She had so much self-blame and resentment towards herself after the split. She was really struggling mentally and didn't take care of herself." Meanwhile, Ashton Kutcher went to extreme lengths to cope with the split. On Dax Shepard's "Armchair Expert" podcast, he revealed that he handled the breakup by going off the grid alone and doing some self-reflection.
"I went to the mountains for a week by myself. I went into Big Sky in Montana, and I did no food, no drink," he explained. "I took all my computers away, my phone, my everything. I was there by myself so there was no talking, and I just had a notepad and a pen and water and tea for a week." He added that he did tai chi and, at one point, began hallucinating.
But perhaps one of the most important things he did during that time was to try and fix things with his exes, not just Moore. "I wrote down every single relationship that I had where I felt like there was some grudge or some anything and then I wrote letters to every single person and sent the letters on Day 7. I typed them all out and sent them," he recalled, describing that the process was "almost like an A.A. exercise" because it helped "clear" his "palate."
Ashton Kutcher and Demi Moore are on good terms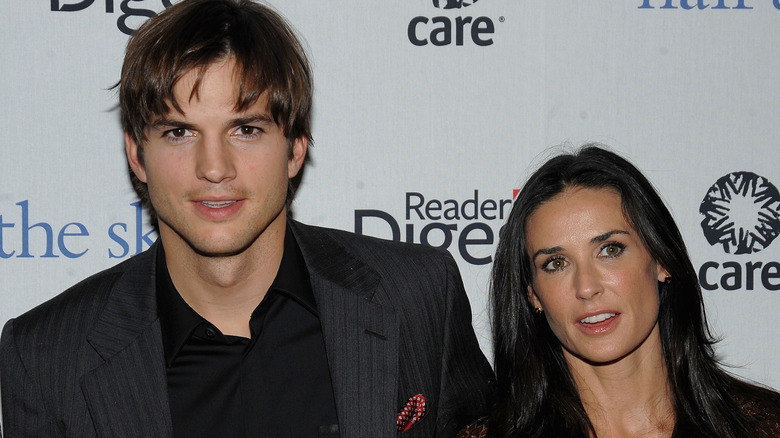 Jamie Mccarthy/Getty Images
Ashton Kutcher and Demi Moore's separation may have been marred by controversy due to reported instances of cheating, but the two have since found themselves on good terms years later. Kutcher, however, said that they no longer "hang out."
In an appearance on Marc Maron's "WTF Podcast," the "Two and a Half Men" star said that he makes a "conscious effort to stay in touch" with Moore's children, Rumer, Scout, and Tallulah. "I was helping raise teenage girls through their adolescence... I love them and I'm never going to stop loving them and respecting them and honoring them and rooting for them to be successful in whatever they are pursuing." Moore also confirmed that there's no longer any bad blood between them. "We have some things that overlap. It's friendly. But we're not... hanging out," she told WSJ Magazine.
Even Kutcher's current wife, Mila Kunis, and Moore, appear to be friendly. They starred in a Super Bowl commercial in 2022, where they joked about having "a lot in common." We guess they do!