The Serious Reason Ozzy And Sharon Osbourne Plan To Leave The US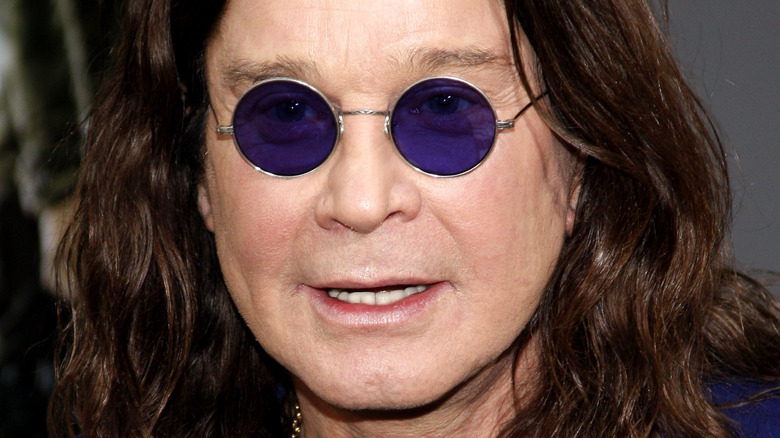 Tinseltown/Shutterstock
It's been a long year for Ozzy Osbourne. In June, the singer underwent a major surgery that his wife Sharon Osbourne told fans would "determine the rest of, you know, his life," on an episode of "The Talk U.K." She did not go into further detail regarding the procedure itself and what it entailed, but made many fans worry. As most know, Ozzy suffered significant injuries from a quad biking accident in 2003, which were made even worse when he fell at home in 2019. The Black Sabbath singer also has Parkinson's disease, so surgery was risky. 
But, not too long after the rocker went under the knife, he took to social media to share some good news with his followers. "I am now home from the hospital recuperating comfortably. I am definitely feeling the love and support from all my fans and send everyone a big thank you for their thoughts, prayers, and well wishes during my recovery," he wrote on Instagram. By August, Ozzy seemed to be in good health and he even made an appearance onstage with his former Black Sabbath guitarist Tony Iommi.
Since the rocker has been doing so well since his surgery, he's also been making other plans for his future — opting to leave the United States, where he and Sharon have made home for quite some time. But why the sudden rush to up and leave? Ozzy's reason may surprise you.
Ozzy Osbourne is sick of the violence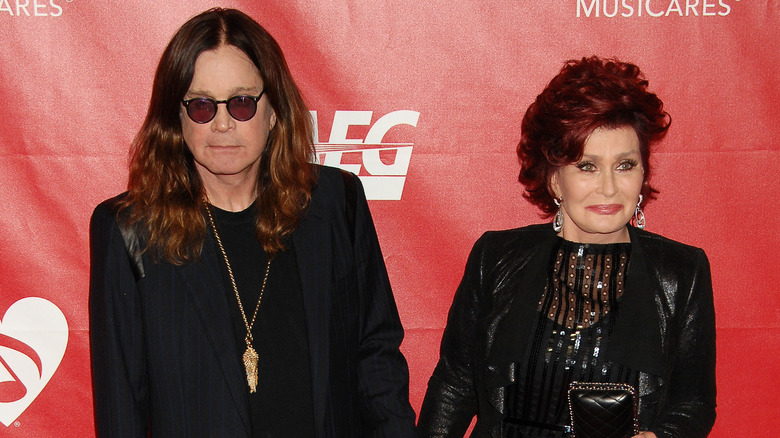 Ga Fullner/Shutterstock
Ozzy Osbourne and his wife, Sharon Osbourne, are heading back across the pond. The rocker spilled the tea in an interview with The Guardian, revealing that the violence that has been going on in the United States is the catalyst behind their decision to head back to their homeland. "Everything's f**king ridiculous there. I'm fed up with people getting killed every day," he told the outlet. "God knows how many people have been shot in school shootings," he said before pointing out the deadly Las Vegas shooting at the Route 91 Harvest music festival in 2017.
Ozzy added that he doesn't want to be buried at Forest Lawn — a famous Los Angeles cemetery. "I'm English. I want to be back. But saying that, if my wife said we've got to go and live in Timbuktu, I'll go," he added. It seems as though Ozzy and Sharon have been planning their move for quite some time. In July, LoudWire reported that the famous couple listed their posh Los Angeles mansion for sale at the hefty price tag of $18 million. According to the report, the couple planned to sell their home, in which they lived for seven years, due to the high taxes in the area. The massive home boasts 11,000 square feet of living space in addition to six bedrooms and 11 bathrooms.
Another reason to move? Sharon now works on the U.K.'s "The Talk" after leaving the U.S. version of the show.