Apollo Nida Slams Ex-Wife Phaedra Parks' Breakup Behavior In RHOA Return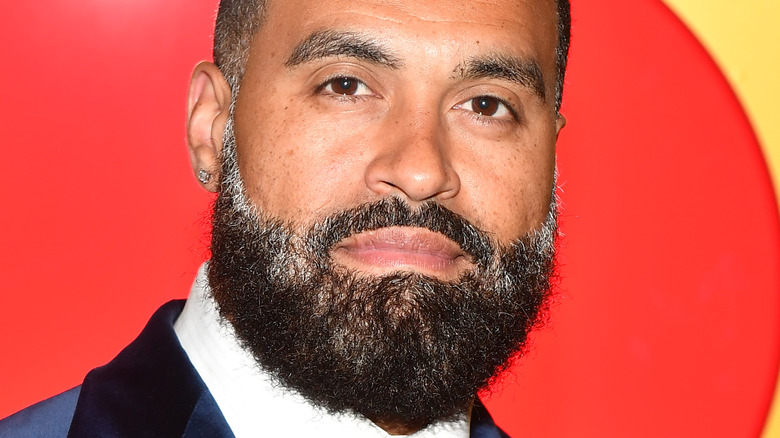 Paras Griffin/Getty Images
With names like Phaedra and Apollo, things were always going to play out like a Greek tragedy for the former "The Real Housewives of Atlanta" couple. First joining the Bravo reality series as expectant parents back in Season 3, Phaedra Parks and Apollo Nida seemed head over heels for one another — just look at their oddly romantic pickle-themed maternity photoshoot. Unfortunately, eleven seasons, two sons, and one bitter divorce later, there's no love lost between the pair. While Parks has enjoyed a Bravo renaissance in 2022, appearing in not one but two "Real Housewives" series to positive fan reception after her shocking 2017 exit, Nida remains one of the few still critical of the self-proclaimed Southern belle.
Not too long ago, it seemed like Parks was doomed never to grace the "Real Housewives" cameras again. She was first exiled from "RHOA" in 2017 after admitting to spreading damaging false allegations against co-star Kandi Burruss, who refuses to film with her to this day. However, upon Parks' recent inclusion in crossover spinoff "The Real Housewives Ultimate Girls Trip: Ex-Wives Club," she surprisingly became a fan-favorite once again. The formerly disgraced housewife soon guest-starred on rookie series "The Real Housewives of Dubai," fully immersed in the club from which she was once kicked out. But despite Parks' successful image rehab, she has yet to return to her home base of "RHOA" — in fact, her ex-husband Nida has even beaten her to it.
Apollo Nida says Phaedra Parks 'left me to rot'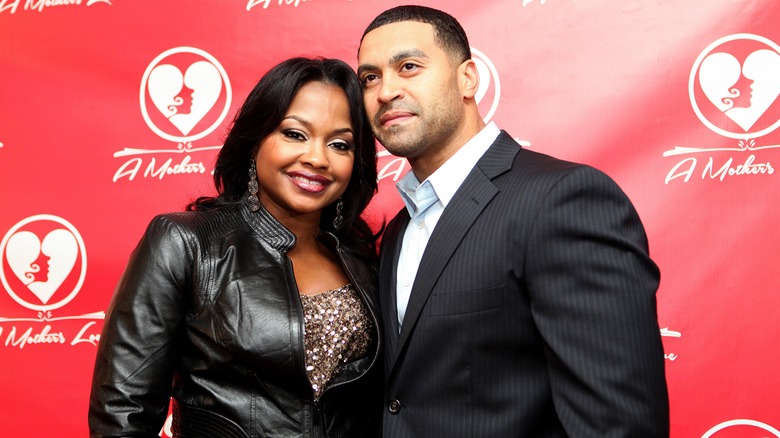 Raymond Boyd/Getty Images
Given "RHOA" queen bee Kandi Burruss's ultimatum about recasting Phaedra Parks, it's still unlikely we'll see her rejoining her former show anytime soon. However, the same can't be said for her ex-husband, Apollo Nida. On the August 28 episode of "RHOA," Nida made his grand return after last appearing in Season 7 in 2015. Despite how several cast members feel toward Parks, many of them have remained friendly with Nida following his exit from the show, prison sentence for fraud, and resulting divorce.
Interestingly, Nida's appearance came in the form of a sit-down with cast member Shereé Whitfield. They never had many scenes together, but now they have something in common: Whitfield's ex-boyfriend Tyrone is a recently released former inmate, much like Nida. After Whitfield asked Nida for advice, the conversation quickly shifted to his feelings on Parks. It soon became clear that they still aren't on the best of terms: "When my ex left me, you know, she left me basically to die, you know? Phaedra basically left me to rot ... When it first happened she wasn't there. My first sentencing, she wasn't there. My self-surrendering she wasn't there. Basically not allowing me to see my children."
In addition to their former relationships, Whitfield and Nida also discussed the possibility of him participating in her long-awaited fashion show. With other former cast cameos, including Lisa Wu and Dwight Eubanks, this season of "RHOA" is a trip down memory lane.