The Truth About Ashley Graham's Husband, Justin Ervin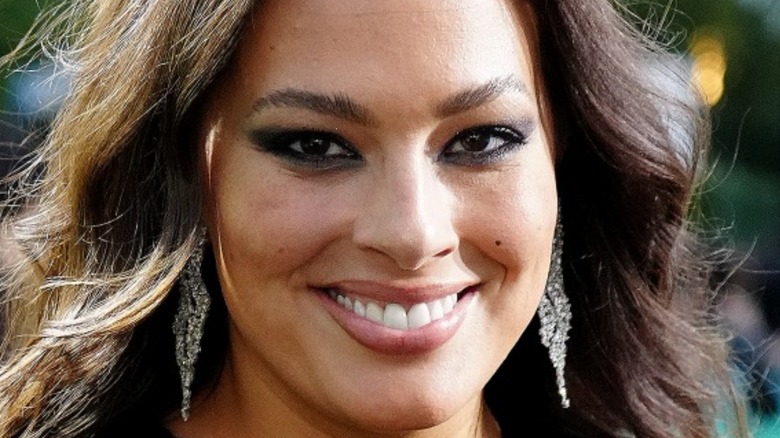 Jeff Kravitz/Getty Images
Many know that Ashley Graham is a model, speaker, TV personality, businesswoman, and overall baddie! She's also a proud wife to husband Justin Ervin, who is often seen supporting his wifey at different events.
The couple met in church (during a talk about porn, interestingly enough). Per Glamour, Graham recalled in her memoir that their story wasn't quite love at first sight. Ervin was sweet enough, though, so Graham agree to a date at a coffee shop. However, the date went left when he asked her to go dutch to test her intentions. "I paid my share of the $5.25 and thought, 'This is the last date,'" she recalled. Ervin eventually won her over with his consistency, open communication, and romantic date ideas. The two were married in 2010, and are now proud parents to three boys — toddler Isaac and infant twins Malachi and Roman who were born earlier this year.
With Graham getting a lot of the shine for her work, some may not know too much about Ervin. However, he has a lot going for himself too.
Justin Ervin is a well-respected director and cinematographer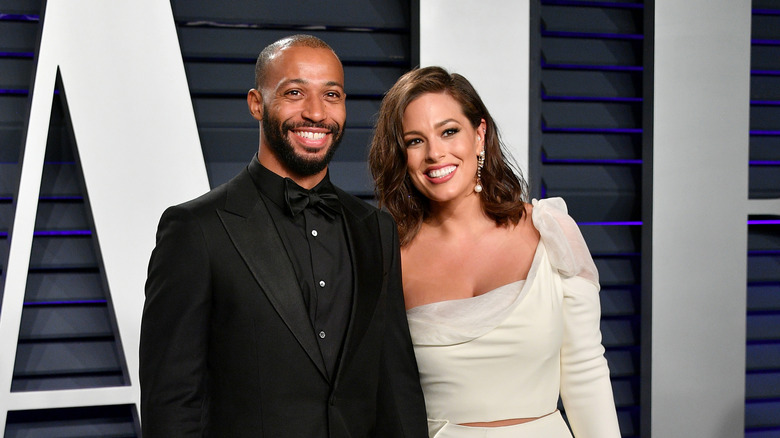 Dia Dipasupil/Getty Images
Ashley Graham may be a beloved, body positive model in the fashion world, but Justin Ervin is certainly accomplished in his own right. According to Oprah Daily, the father is a renowned director, writer, photographer, and cinematographer and has worked in film and TV since 2005. He also received a master's degree in social documentary filmmaking from the School of Visual Arts in New York in 2012.
Per his website, the director has worked with numerous media outlets and platforms including Harper's Bazaar, HBO, Elle, Hulu, and PBS. He also directed an award-winning documentary, "Elephant in the Room." One of his most recent projects was his work as a cinematographer for the Netflix documentary, "Is That Black Enough For You?!?" With his photography skills, he even directed a photo shoot for his wife for the Swimsuits For All summer collection in 2017. Clearly, Graham isn't the only talented one in this relationship!
The director proposed as the couple recorded their own amateur show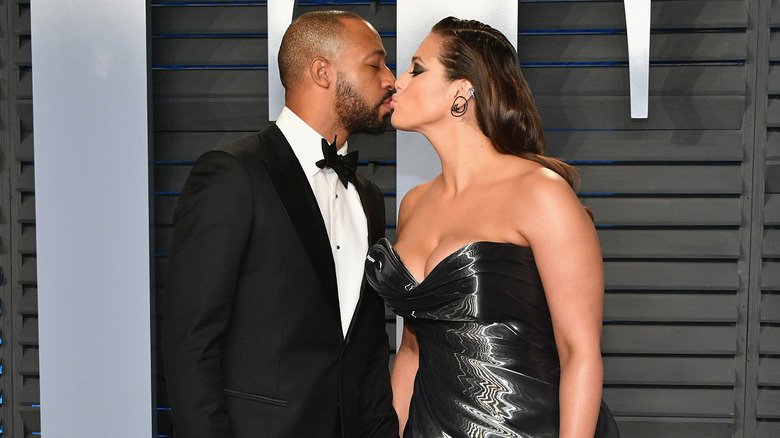 Dia Dipasupil/Getty Images
Justin Ervin and Ashley Graham have a unique proposal story, too. According to Parade, the couple used to have their own amateur webcam show to talk about their issues. The show was appropriately titled "The Justin and Ashley Show." Unfortunately, they're the only ones who have seen any of the episodes. It's likely that footage will never see the light of day.
During an "episode," the conversation turned to engagements. This was a year after they began dating, and Graham was convinced that they weren't going to get married. After the celeb rattled off some ideas of how Ervin might propose, he surprised her with a gorgeous, gold ring with a flat diamond (via The Knot)! Graham was happy to marry him but wasn't into the whole idea of planning a wedding ceremony. Ervin took the reins and all Graham had to do was show up! "It was a celebration of what the rest of our lives were going to be and celebrating the most important people in our lives," she later shared with Harper's Bazaar.