Who Is RHONY Newcomer Lizzy Savetsky?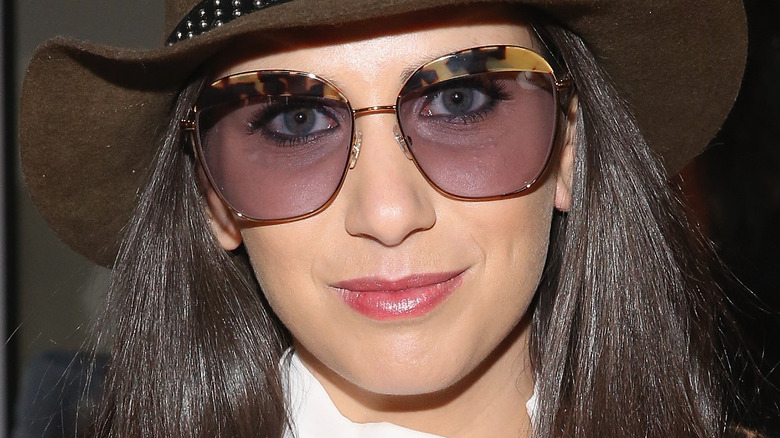 Robin Marchant/Getty Images
The times. They are a-changin'.
On August 22, Page Six reported that Bravo had tapped Texas native and influencer Lizzy Savetsky to join their all-new "Real Housewives of New York" cast. "Bravo found people aren't responding as well to the constant bickering and fighting of the [previous] cast. They're hoping that this new cast will be a bit more inspiring and attract the younger audience," a source revealed about the big shakeup. Still, don't count those New York OG Housewives out just yet. According to Housewife wrangler Andy Cohen, the network still has plans to bring back certain members of the old cast for a brand new "legacy" show. "What you have is a group of women who have been on the show for a long time, they're a group of alumni of the show, who have been associated with the show for a long time, and I think people have a great, great affection for them. They are people who are still in each other's lives in a tremendous way," Cohen explained on Sirius XM radio during an episode of "Jeff Lewis Live" (via Heavy).
But what is there to know about RHONY's brand new apple holder? Well, in the words of MTV's docuseries "Diary", you think you know but you have no idea...
Lizzy Savetsky wears many hats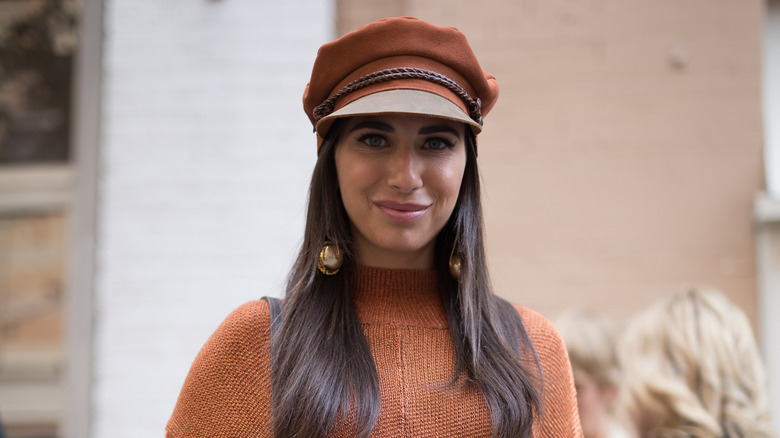 Matthew Sperzel/Getty Images
"Real Housewives of New York" newbie Lizzy Savetsky wears many hats!
On the surface, Savetsky may look like your quintessential Bravo Housewife: beautiful, great fashion sense, and a lofty bank account to boot. But make no mistake — there's much more than meets the eye when it comes to this beauty. During a 2021 interview with the Texas Jewish Post Savetsky spoke candidly about how she met her plastic surgeon hubby, her three children, her work as a fashion influencer, and her strong Jewish faith. But that's only the tip of the iceberg. Savetsky has consistently leveraged her large Instagram following to support causes near and dear to her heart, including anti-semitism and pregnancy loss. "I needed to do something tangible," Savetsky said about founding her very own movement. "All donors 'received' a letter in the Torah in the merit of the soul they'd lost." Oh, and just one more thing: she also works as a matchmaker via her IGTV series, aptly titled "Bashert." According to Savetsky, the venture is meant to be "a lighthearted approach to a serious issue." Phew! Talk about being busy!
Lizzy Savetsky has struggled with alcoholism
Alas, it hasn't been all sunshine and roses for Lizzy Savetsky.
In July, Savetsky opened up about her struggles with alcoholism. "It was Shabbat afternoon. I started drinking at the synagogue and then continued at home. We were having guests over and I blacked out while hosting. I don't remember anything until I woke up the next morning," she recalled during an interview with Aish.com. "In that moment I realized I could lose everything. That's when I was willing to hand everything over to God and give this battle my all." Fortunately, Savetsky has been sober since August 1, 2021 — a feat in which she credits in part to Alcoholics Anonymous meetings. "I never realized that my drinking had nothing to do with drinking. I was soul-sick. It blew my mind when I started diving into AA. Most meetings didn't talk about alcohol at all. That's not why any of us drank. The things that I drank over are what I spend my days working on."
Here's to hoping Savetsky's story will continue to inspire others — perhaps all while the "Real Housewives of New York" cameras are rolling!
If you or anyone you know is struggling with addiction issues, help is available. Visit the Substance Abuse and Mental Health Services Administration website or contact SAMHSA's National Helpline at 1-800-662-HELP (4357).