Alec Baldwin's Career Is Reportedly Back On Track After The Rust Tragedy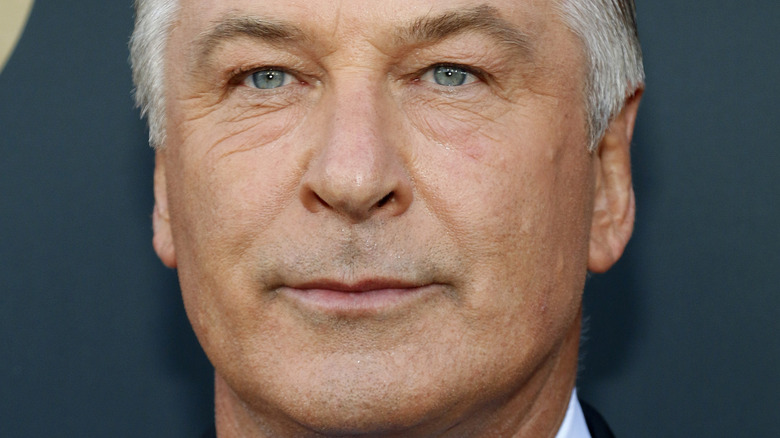 Tinseltown/Shutterstock
When cinematographer Halyna Hutchins died as a result of an accidental shooting on the set of the Alec Baldwin-backed film, "Rust," the actor's culpability for the tragedy was immediately called into question by the public. Although Baldwin was holding the gun that sadly killed Hutchins, he maintained his innocence after the fact, saying that he had not pulled the trigger on the fatal shot. Even just earlier this month, the "SNL" star appeared on now-disgraced journalist Chris Cuomo's podcast to spout his theories about what happened on that tragic day in October 2021.
"What is likely is that someone who was responsible for one situation or one line of responsibility and the other person — a tandem of the two people — one of them or both were negligent," Baldwin theorized on "The Chris Cuomo Project."
But while Baldwin may have escaped criminal charges — for now — many still pointed to Baldwin's multitude of on-set safety concerns and wondered whether or not he would be able to ever work in Hollywood again. Well, a new casting decision means that the "30 Rock" actor could reportedly be fully returning to the spotlight, but in an unexpected medium.
Alec Baldwin is said to be heading to Broadway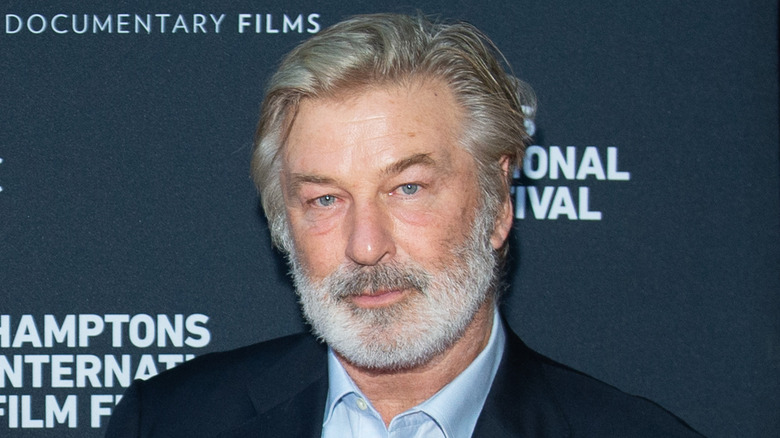 Mark Sagliocco/Getty Images
While Alec Baldwin is most famous for his on-camera roles in movies like "The Departed" and "Glengarry Glen Ross," he is said to be attempting to make his comeback by returning to stage acting. According to the New York Post, Tony-winner Matthew Warchus will be directing Baldwin in a revival production of the play "Art" by Yasmina Reza. The source also claims that fellow screen and stage actors Tony Shaloub and John Leguizamo will star alongside Baldwin in the originally-French play from the 1990s. While Baldwin's exact role has not been revealed, "Art" features three male leads, which are most likely filled by Baldwin, Shaloub, and Leguizamo.
Besides his interviews in the aftermath of the "Rust" shooting, this will be the first time Baldwin has performed in public since that tragic day. The move to Broadway is somewhat unexpected considering the last time Baldwin appeared in a stage production was in 2013's "Orphans" (excluding his one-time performance of "Celebrity Autobiography" in 2018), per Playbill. But the notorious actor has a storied past on Broadway, with credits dating all the way back to 1986. In fact, he was nominated for a Tony Award in 1992 for his leading performance in "A Streetcar Named Desire."
While Broadway has seemingly welcomed Baldwin back, his return to Hollywood is still hotly debated.