Did John Mayer Write Any Songs About Taylor Swift?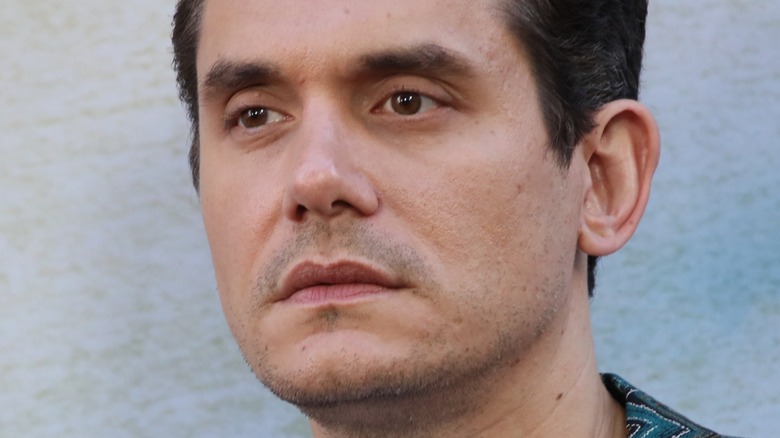 Robin L Marshall/Getty Images
You don't have to be a Swiftie to know that Taylor Swift and John Mayer were in a relationship. Despite the two crooners not being public with their dating, fans know they had been linked romantically between 2009 and 2010.
The details regarding their romance are blurry to this day, but Us Weekly reports that it started when the two collaborated on Mayer's single, "Half of My Heart." At the time, Swift, who was only about to reach the peak of superstardom, couldn't believe that someone with Mayer's stature would even want to work with her. "I freaked out when I heard because I've been such a big fan of John for such a long time," she told Elle in June 2009 (via MTV). "I'm really excited about just the idea that he would even mention me in his Twitter!" That same year, they performed together onstage, and fans witnessed their palpable chemistry. They reportedly dated until mid-2010 — but it soon fizzled out, and the breakup wasn't pleasant.
Come October 2010, Swift released a song called "Dear John," (more on this later), which fans swear is all about Mayer. Apparently, Mayer penned a song for Swift as well.
John Mayer's Paper Doll is assumed to be about Taylor Swift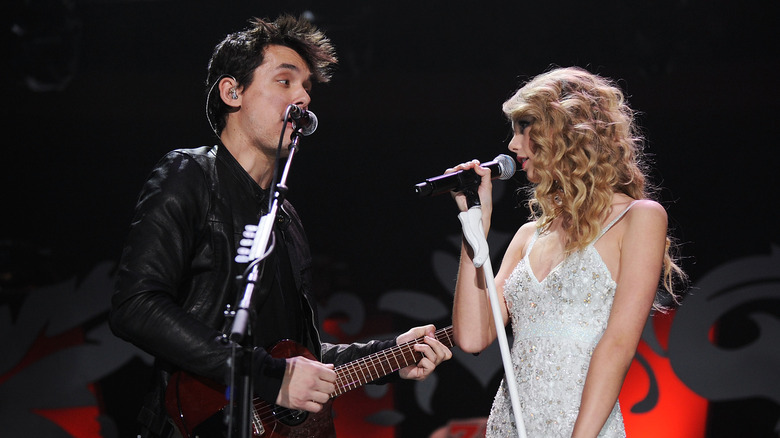 Bryan Bedder/Getty Images
Taylor Swift once said she doesn't mind if her exes wrote a song about her. "If I'm gonna write songs about my exes, they can write songs about me," Swift told InStyle U.K. in 2013 (via E! News). "That's how it works. I'm not gonna complain about it."
Only a few have taken up the offer (Harry Styles, anyone?) but in 2013, John Mayer released a track called "Paper Doll," which fans speculate has traces of Swift written all over it. In one line, Mayer sings, "You're like 22 girls in one/ And none of them know what they're running from," per Genius. Fans think that he refers to Swift's single "22" and a line in "Dear John" that reads, "I'll look back and regret how I ignored when they said run as fast as you can." There's also a line in the song that goes "Someone's gonna paint you another sky," which fans claim is a call back to the "Dear John" lyric, "You paint me a blue sky and go back and turn it to rain."
Mayer has never directly acknowledged these assumptions, even when he was directly asked. "There's been some speculation from the press that it might be about someone. True or false?" Willie Geist of the Today show asked (via Us Weekly), but the singer offered a vague response."Yeah, songwriters write songs because of people, about people. Anything someone else wrote is their reception of a song. I don't get involved with [it]. It's none of my business."
John Mayer felt humiliated when Dear John was released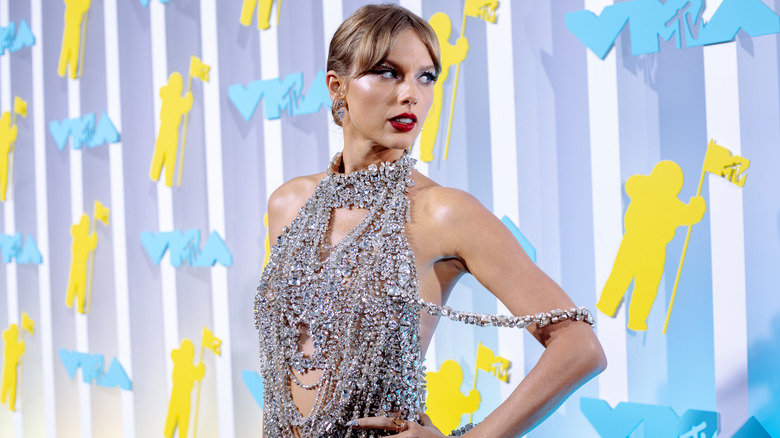 Catherine Powell/Getty Images
John Mayer had been on the receiving end of online vitriol when Taylor Swift released "Dear John." In the song, Swift confessed to feeling taken advantage of by her lover, with the lyrics, "Dear John, I see it all now that you're gone/ Don't you think I was too young to be messed with?/ The girl in the dress, cried the whole way home, I should've known." The age difference between Swift and Mayer is 12 years, so many assumed that he had deliberately hurt her.
When "Dear John" came out, Mayer didn't mince his words, calling the song "cheap." Speaking with Rolling Stone, he said, "I will say as a songwriter that I think it's kind of cheap songwriting. I know she's the biggest thing in the world, and I'm not trying to sink anybody's ship, but I think it's abusing your talent to rub your hands together and go, 'Wait till he gets a load of this!' That's bull****." He also admitted to being blindsided by the whole affair. "I never got an e-mail. I never got a phone call," he added. "I was really caught off-guard, and it really humiliated me at a time when I'd already been dressed down."
Years later, Mayer seemingly put an end to his beef with Swift. "Now I can just go, 'Look, I can say the name Taylor Swift.' She's an artist. I'm an artist. Everybody stop, nobody's got cancer," he told Ronan Farrow in an MSNBC interview (per Entertainment Tonight). "We're rich people who get to live out our dreams ... I'm a musician who's bigger than one song or one record."