Chris Noth Stars In First Acting Role Since Assault Allegations Scandal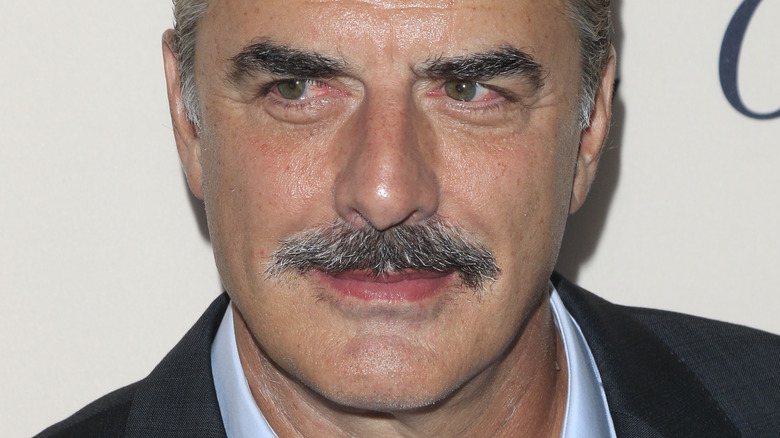 Kathy Hutchins/Shutterstock
In December 2021, two women accused Chris Noth, best known for his roles on "Law & Order" and "Sex and the City," of sexual assault. According to The Hollywood Reporter, neither women knew of the other, but the press for the "Sex and the City" reboot, "And Just Like That," caused painful memories to surface, thus emboldening them to speak up. News of the allegations resulted in Noth's character, Mr. Big, being killed off of the show (via Variety). Noth also lost his role on "The Equalizer," which stars Queen Latifah. 
On Noth's end, he denies that these assaults ever happened. "The accusations against me made by individuals I met years, even decades, ago are categorically false," wrote Noth in a statement, according to The Hollywood Reporter. "These stories could've been from 30 years ago or 30 days ago — no always means no — that is a line I did not cross. The encounters were consensual." He went on to say that it was "difficult" to not question the "timing" of the accusations, adding, "I didn't assault these women."
By December 23, three additional women had accused Noth of assault (via Variety). In the immediate months after, the actor took a break from public appearances and social media. However, he made a quiet return to Instagram in February. Now, he's aiming for an even bigger comeback, taking his first major acting gig since the allegations surfaced. 
Chris Noth's big return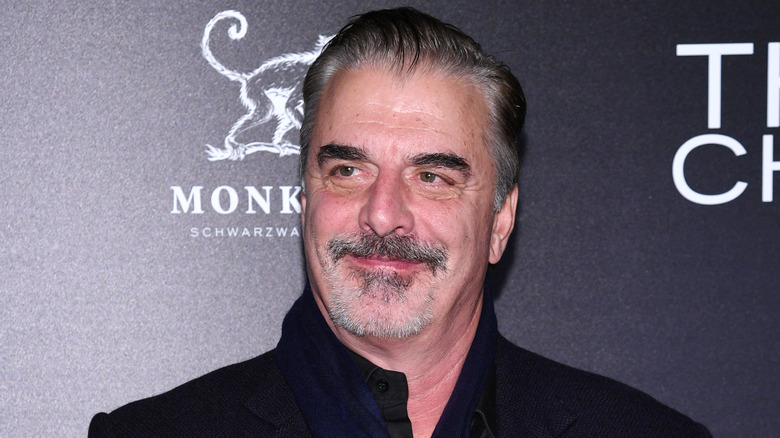 Dimitrios Kambouris/Getty Images
Chris Noth was juggling some major gigs when several women came forward with their sexual assault allegations. And while the fallout had several shows, including "The Equalizer" and "Law & Order," scrambling to compensate for his characters' absence, Noth appears to have pursued other means. According to Page Six, the actor appeared in a local theater production of a play called "Rhinoceros," written by Eguene Ionesco. According to a source who attended the play in Barrington, Massachusetts, the show was a success. 
"It was well-received. He received a standing ovation at the end," wrote the source. On August 27, Noth promoted the event on his Instagram account, @christnothofficial. "Rhinoceros in Great Barrington? It's absurd ... or is it?? Come join us before you grow your own horn," he wrote. Within the post, Noth included several slides of mockups, which served as advertisements for the event. 
At the current time, it's unknown what Noth's career in television and film with look like going forward. However, according to this IMDb, he has two projects — "Someday Sometime" and "Brooklyn All American" — in pre-production. 
If you or someone you know has been the victim of sexual assault, you can call the National Sexual Assault Hotline at 1-800-656-HOPE (4673) or visit RAINN.org for additional resources.