Denise Richards Reveals The Truth About Her OnlyFans Account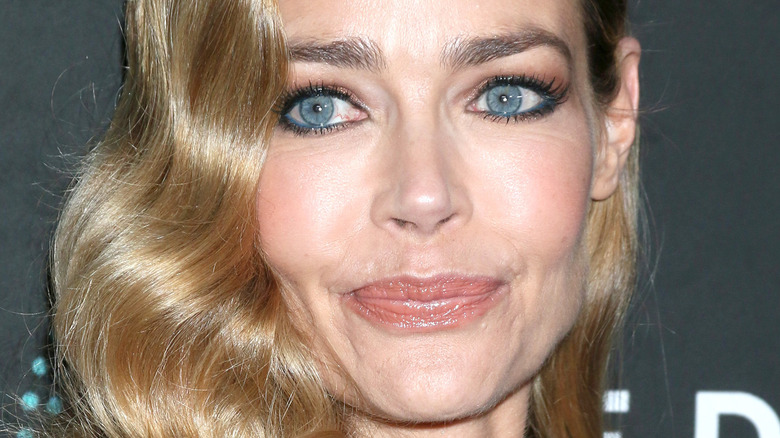 Kathy Hutchins/Shutterstock
It's safe to say Denise Richards surprised a few people when she announced her new venture in June. And no, it wasn't a new movie, or TV show, or a return to "The Real Housewives of Beverly Hills." What Richards actually did was join OnlyFans, the subscription service that's become famous for its adult content by allowing content creators the ability to charge their followers to see premium content.
What inspired the "The World Is Not Enough" star to join the service, we hear you ask? Her daughter. Richards' decision to hop on OnlyFans actually came shortly after her and former husband Charlie Sheen's daughter, Sami Sheen, joined the site. Sami confirmed her new business venture on Instagram, posting a snap of herself in a black bikini alongside the caption, "click the link in my bio if u wanna see more." After some commenters had negative things to say about her decision, Denise defended her daughter's choice on Instagram, writing in part, "Is it so bad to control it & monetise it too? I'm sorry, but s**t, if I can get paid and at my age? To see me in a bikini?!? God bless you. Perhaps I should open my own account."
And create an account she did. Shortly after that post, Denise shared a video of herself at the beach on Instagram and confirmed was officially an OnlyFans creator, writing, "Ready...here we go #onlyfans Link in bio." But what's the real deal with her page?
Denise Richards posts 'sexier' photos on OnlyFans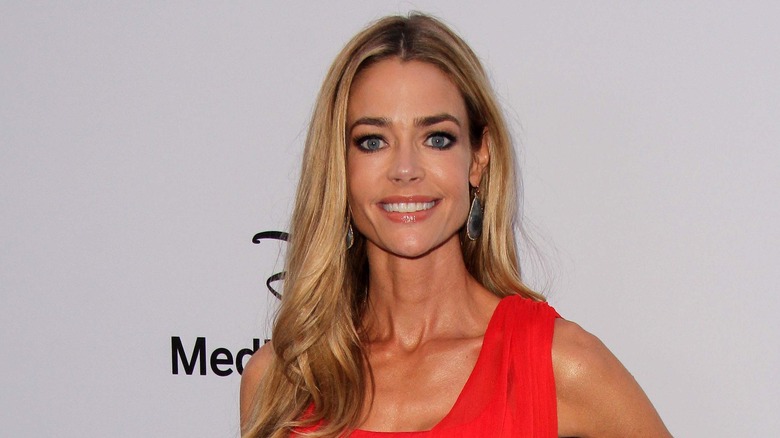 Kathy Hutchins/Shutterstock
Wondering what you might get it you subscribe to Denis Richards' OnlyFans (which will set you back $25 a month)? Richards got pretty candid about her uploads on "Jeff Lewis Live" on September 1, revealing she actually gets her husband, Aaron Phypers, to take a lot of her photos and videos for her because he knows better than anyone what men want to see. "I do bikini, I do lingerie, I do stuff that is sexier because I also think, 'Why not?' If I'm able to do stuff outside of some of the more conservative stuff that's on my Instagram. I do show my boobies, my tush," she said, explaining that a lot of those photos are already out on the internet, so she may as well make some cash from it.
Richards previously spoke about joining OnlyFans in July, telling KTLA, "I really think that the creators of the site really took the best of every platform of social media and put it into one site." She also shared that one of her favorite aspects of the outlet is that she still owns all of her content, unlike uploading photos to sites like Instagram.
The star has received plenty of support over her new venture, including from her former "The Real Housewives of Beverly Hills" co-star Lisa Rinna. She responded when asked what she thought on "Watch What Happens Live," in July, "I think it's fabulous. Make money, baby. Make the cash!"