Why Selena Gomez Suddenly Made Her Instagram Private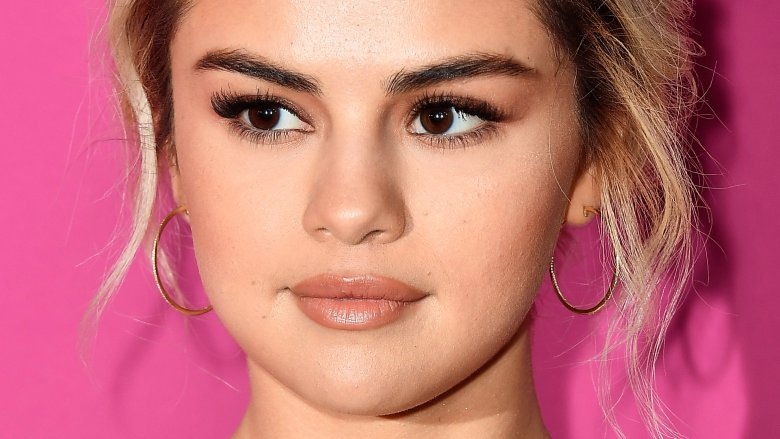 Getty Images
We've got some bad news for you if you don't already follow Selena Gomez on Instagram: Her account is now private.
E! News reports that the most followed person on Instagram just went dark—to everyone but her 130 million followers, of course. Her sudden decision appears to stem from her recent interview with Billboard, as she reportedly shared a screenshot of the profile in her Instagram stories shortly before changing her account settings.
"Never will I let another human guess my words ever again. Or invite them in my home. That is so hurtful," she wrote overtop of the Billboard article, which was published on Nov. 30, 2017. "The most 'ridiculous' part of that is no one knowing my heart when I say things."
Gomez's screenshot showed the profile's opening, which described a large teddy bear that sat in the singer's dining room.
The section read: "There's a five-foot teddy bear sprawled across the kitchen floor in Selena Gomez's North Hollywood home. 'I know, I know,' says Gomez, rolling her eyes, acknowledging that the stuffed animal doesn't quite blend with the trio of armchairs nestled in the inviting, marble-accented nook. 'It was a gift, and at first I thought, This is so ridiculous, I can't wait until I give it away to another person."
The article continued, "But Gomez, 25, hasn't let go of it — yet."
📷 @selenagomez via Instagram Stories pic.twitter.com/y2rctrh0QT

— Selena Gomez News (@_selenagomezecu) December 5, 2017
It's unclear exactly what set Gomez off, but, if we had to guess, we'd wager that the "Wolves" hitmaker has recently taken heat from whoever gave her that stuffed animal. Justin Bieber, perhaps? After all, the two are rumored to have gotten back together after she split from The Weeknd.
Interestingly enough, Gomez had previously thanked Billboard for the feature, which named her Woman of the Year, just days before her angry-sounding Instagram stories update. Sharing a photo of her Billboard cover, Gomez wrote, "Thank you beyond for your acknowledgment and honor @billboard but honestly thank you more for the event you held for women. That night was so inspiring and every woman spoke eloquently and with such force."
She went on, "I'll try to continue to give my best to even remotely live up to a title."
At the time of this writing, the post remains on her Instagram page, though the Instagram story has been deleted.