Inside Jennifer Garner's Friendship With Judy Greer After 13 Going On 30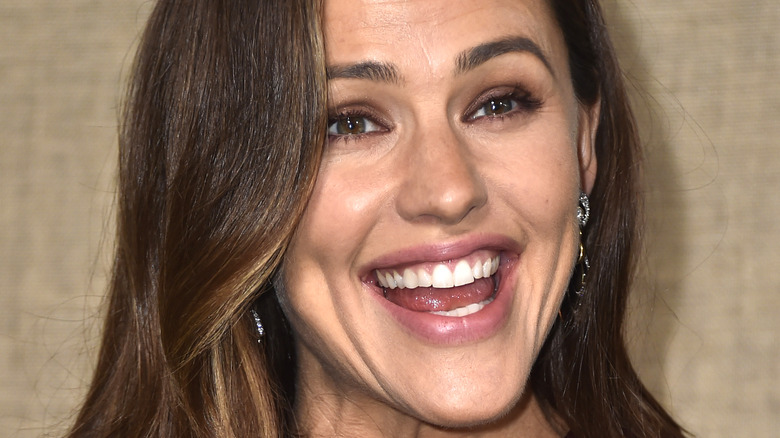 Frazer Harrison/Getty Images
It's hard to believe "13 Going on 30" is nearing its 20th anniversary. The romantic comedy film, which stars Jennifer Garner, Mark Ruffalo, and Judy Greer, follows 13-year-old Jenna Rink (Garner) as she suddenly wakes up at age 30, seemingly in the midst of her dream life — save for her best friend Matt (Ruffalo).
Over the years, the film has developed a cult following, having been referenced multiple times in pop culture spaces. It's also a movie that helped launch many a career, including Brie Larson's, Ashley Benson's, and Christa Brittany Allen's. "I feel so, so lucky to have had the experience of making this joyful movie," Garner wrote on Instagram on the film's 15th anniversary. And even luckier to be part of something that, all of these years later, can still make people smile."
"13 Going On 30" has been a part of many people's lives, and apparently, it also holds a special place in Garner's heart. After all, it's where she and bestie Greer became friends.
Jennifer Garner and Judy Greer have been inseparable since 13 Going on 30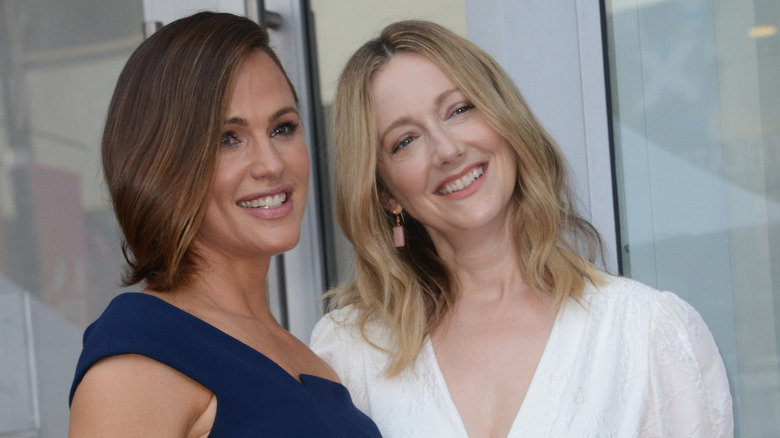 Albert L. Ortega/Getty Images
We always hear stories of stars meeting their lovers on-set, but rarely do we see friendships bloom when the cameras stop rolling. That's apparently what happened with Jennifer Garner and Judy Greer, who met during the acting and dance rehearsals for "13 Going On 30," and have been the best of friends ever since.
"Meeting her was a treat," Greer said of her first ever interaction with Garner (via Insider). "Who can ever say enough about her? She's literally like what everyone says, like the greatest of all time." She went on to sing praises about her co-star, gushing at how she's a dream to work with. "She was just a really great leader. She never complained. She was never late to work. She was professional, but she was also crazy fun and, obviously, so talented," Greer continued. "When you have someone like that as No. 1 on the call sheet, you really can't complain about anything. Like, you're an a**hole if you do."
In an interview with Stellar, Greer said that she and Garner were probably meant to be friends, and she has the film to thank for it. "That movie had a little magic dust sprinkled on it. We really lucked out," she shared (via the Daily Mail). "We loved that movie, and it did bring us together, but I like to think that we were meant to be friends and would have found each other somehow."
Judy Greer cries when she talks about Jennifer Garner
Want to know just how much Judy Greer loves her pal Jennifer Garner? She cries when talking about her friend, that's how much! During a guest appearance on "The Social," Greer couldn't hide her emotions when she gushed about her longtime BFF. "I just really love her so much, and she is such a special person," Greer said at the time. "There's not a lot of people in the world that deserve everything that they've gotten, and all the success, and she is one of them. I'm really happy for her."
Greer also showered Garner with praises during her speech when Garner received a star on the Hollywood Walk of Fame in 2018. "The reason that I'm here today because 15 years ago, someone paid me to be Jennifer Garner's best friend," Greer said. "I'm so proud of you and even though I got paid all those years to do it, I am so lucky to be your friend every day for free now." Aww!
Of course, Garner is just as thankful for Greer's friendship. In 2021, the "Alias" actor took to Instagram to share one of their little bonding moments. "Today I got to take a walk with one of my most favorite people ever," she wrote in her Story (via People). She also penned a separate post featuring a selfie of them together, saying, "Always the smartest. Always the funniest. Always the biggest @dodgers fan in the room. I love @missjudygreer. #TeamJG." We're team JG, too!