What Is Mike Shay From Vanderpump Rules Doing Today?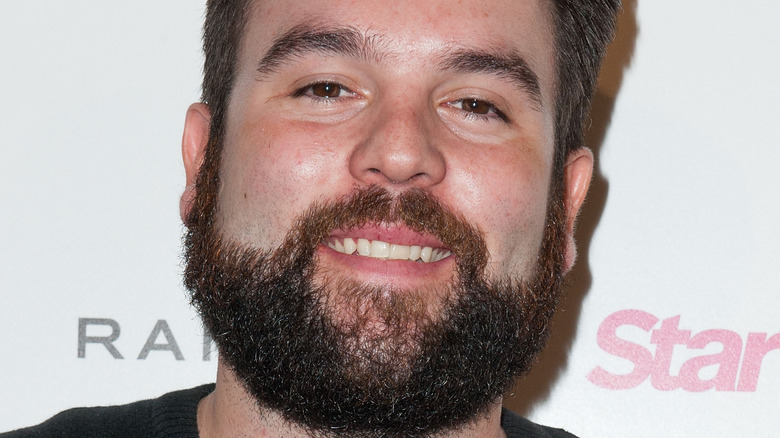 Valerie Macon/Getty Images
Mike Shay was married to "Vanderpump Rules" star Scheana Shay from 2014 to 2017, per Bravo. Much of their relationship — the good and the bad –  played out during the popular reality show. One soaring high occurred during Season 3, when their wedding played out onscreen. Unfortunately, things would eventually turn sour, with one issue being Mike's struggles with substance use, which put a strain on his relationship Scheana. 
The reality star told E! News about how her marriage began to quickly unravel. "Three months in I found out he had a pill problem. Right before our one-year anniversary, I saw some inappropriate text messages. Then, fast forward to our second anniversary, and I'm just trying to pretend like everything's fine because in my mind, we're married—for better or for worse." 
Despite a few rough years, Mike, who works primarily as a music producer, seems to have come a long way from his reality TV show days. 
Mike Shay continues to follow his dreams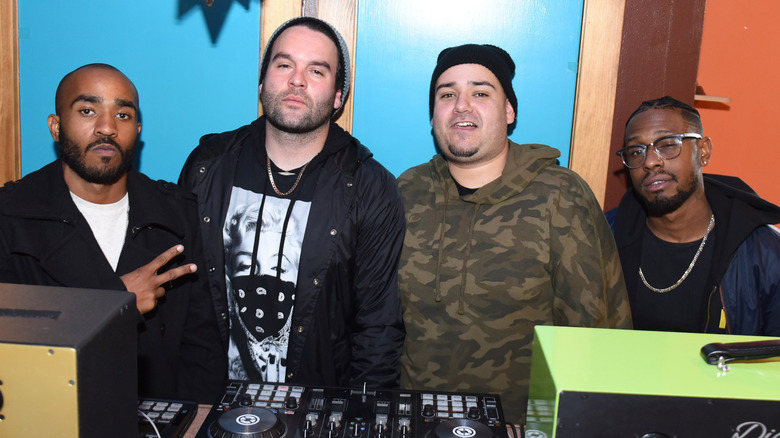 Vivien Killilea/Getty Images
Since leaving "Vanderpump Rules," Mike Shay appears to have said goodbye to the reality TV world. However, he hasn't completely left the entertainment business, seemingly earning a living by rapping and DJ'ing in California. And per his Instagram account, appears to be close to musician Hyro the Heor. Over the past few years, Shay has posted clips of the band's performances on his account, which boasts a blue checkmark and 61.4 thousand followers as of this writing. 
As for his own music, Mike was once in a band called Dat Dope Group. In 2021, the band released a 10 track album to Spotify. Previously, Shay also posted original music to his Soundcloud account, MikeShayMusic.
On the personal front, Mike appears to be big on family. At the time, it doesn't appear that he is in a relationship or has children of his own. However, the musician also frequently features his niece, Aubrey, whom he commonly refers to as "Aubs," on his Instagram account. After she was born in 2021, he posted a sweet snap introducing her to his followers. His nephews, Adam and Aiden, also make frequent appearances. In August, Mike celebrated their return to school as they entered the 7th grade, proving he's one proud uncle.
Mike Shay is on good terms with Scheana Shay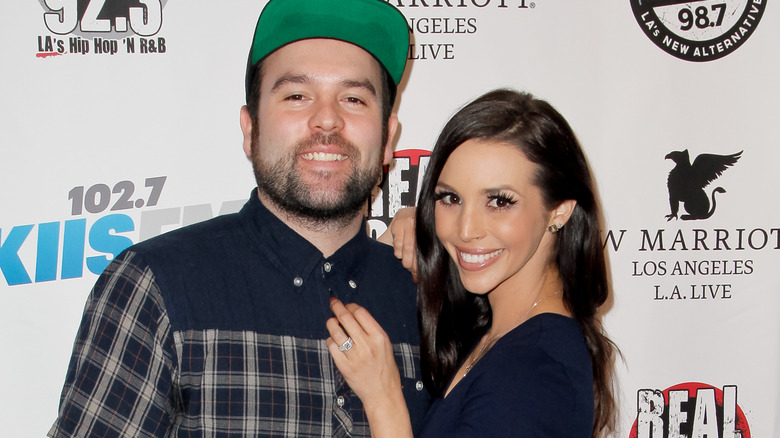 Tibrina Hobson/Getty Images
You never really know how exes will receive each other, especially when their most challenging moments played out on television. Despite Mike and Scheana Shay's rocky marriage and tense divorce — where Scheana had to hand over $50,000, per TMZ, the past is clearly behind them. Today, it appears that Mike only has the warmest regards for his ex-wife, who wed Brock Davis on August 23. Scheana and Brock had their first daughter together in April 2021, after suffering a miscarriage and a long string of fertility issues. 
Before the "Vanderpump Rules" veteran announced her pregnancy, she reached out to Mike to give him a heads up about the news. "I had texted Shay the night before I announced just out of respect to let him know 'cause he had called me after he heard about the miscarriage and checked in," she shared with Bravo Insider. Scheana added that she'd rather him hear the news from her than from the tabloids. "I think I at least owe him that in a private message," she said, adding that Mike was "so happy" for her and that he followed up to ask her how the pregnancy was going. Scheana found the gesture "really nice," given that they'd known each other since high school. 
So will Mike find love like Scheana? Only time will tell, and in the interim, it appears he's happy to do his own thing.