The Real Meaning Behind Kat Graham's Alter Ego, Toro Gato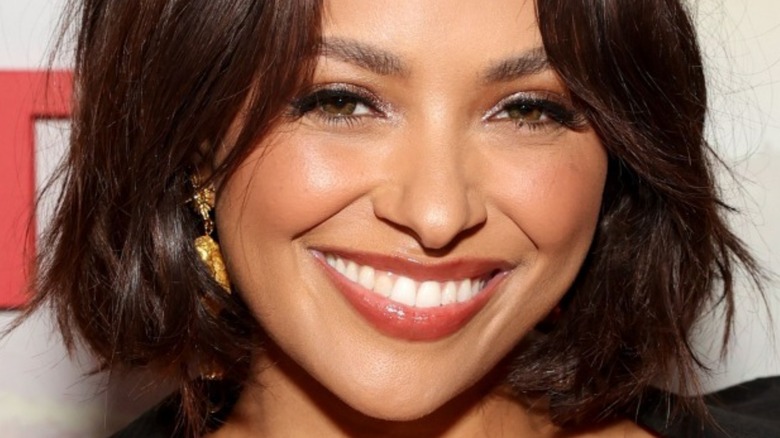 Jesse Grant/Getty Images
Kat Graham has come a long way since her days as Bonnie Bennett on "The Vampire Diaries." When the show ended after eight seasons, the actor had to leave the fantasy world of Mystic Falls behind and break out on her own. She's certainly done that.
Since the end of the show, Graham has starred in several big movies including her portrayal of Jada Pinkett Smith in the Tupac Shakur biopic, "All Eyez on Me." She also has a few Netflix films under her belt, including the recent romcom, "Love in the Villa." The former "TVD" star has also recently gotten engaged to the love of her life, director and cinematographer Darren Genet. So she has had a lot going on!
In the midst of her acting projects, Graham also has showcased her musical talents in recent years. While she's released some music as Kat Graham, the artist has also developed another identity that some fans may not know about: Toro Gato.
Toro Gato is an ode to Kat Graham's West African heritage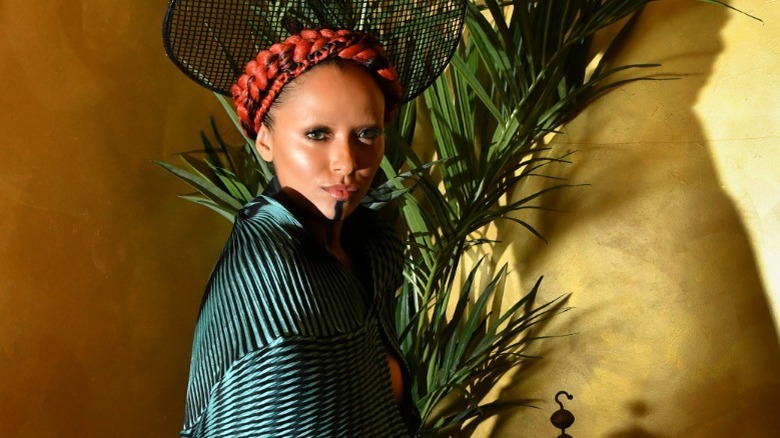 Craig Barritt/Getty Images
As an artist, Kat Graham tapped into her West African ancestry to develop her identity as Toro Gato. In an interview with E! News' "Daily Pop," the singer introduced her new identity, revealing she researched more about her ancestry and collected different garments that represented West Africa. Interestingly, Graham believes her identity as "Kat Graham the actor," is the real alter ego, not Toro Gato. "I actually think the more and more time I spend in this space ... I am becoming the West African, the ruler, the monster, that's not scared of anything that can show up without shoes on," she explained.
Fans also saw Graham's transformation as Toro Gato on "The Tamron Hall Show," where she revealed that her new identity was also about letting go of control of her idea of self. "I think as women sometimes we feel that we need to have control and we lose a lot of our vulnerability and honesty through control," the artist known as Toro Gato explained. Toro Gato, therefore, isn't a costume or alter ego, but rather a true expression of who she really is — good and bad.
Toro Gato released her debut EP exclusively on the NFT marketplace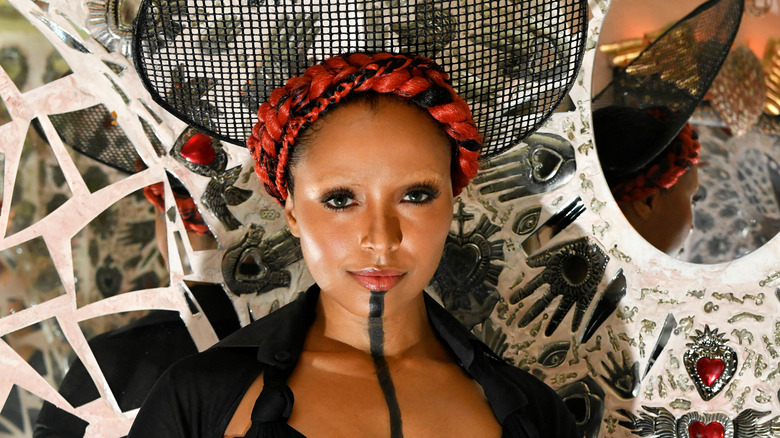 Craig Barritt/Getty Images
Kat Graham had previously released music on her own, including her 2017 album, "Love Music Funk Magic." Per Complex, the late, great Prince had even started to work with her on the album prior to his passing. However, the artist's work as Toro Gato was a complete 180 from what fans may have heard before.
According to Billboard, Toro Gato's self-titled album was released in two parts in 2021 and 2022. The visual album was unique in a few ways. First, it's not available on streaming platforms, but rather exclusively through the NFT marketplace. Though Graham's previous recordings were more pop and funk, her work as Toro Gato divided into other genres like industrial rock and trip-hop. From the beginning, Graham knew she didn't want to go the traditional route with releasing the project. 
"I spent my entire music career being told what to do, having people direct me, being put into roles and clothes and songs that in no way reflected me or the artist that I was," she admitted to the outlet.
Kudos to her for exploring new sounds and identity! You can head to the NFT marketplace YellowHeart to experience more of who Toro Gato really is.